Cyber Security & Cyber Essentials Webinar Series - starting Wednesday 8 September 2021
About this event
A topical insight into the current Cyber threats and risks faced by organisations across all sectors and the security measures that can be taken. Book your free place on this informative series of webinars! The series starts on September 8th.
A programme of four different webinar sessions with Martin Ruston from Aversus Ltd. These will be delivered on Wednesday mornings, running for four weeks starting on September 8th. The webinars are 1 hour long each.
Gain awareness of the current threats posed by Cyber criminals, the technical and organisational measures which can be taken to counter them and the benefits of gaining certification to the Cyber Essentials standard.
Aversus Ltd is a Data Protection consultancy offering support with GDPR compliance, Cyber Security, Certifications & Training.
These webinars are pitched at a level suitable for those with or without specific knowledge or responsibility for Data Protection and/or Cyber security. The series aims to provide all individuals with a good level of Cyber risk awareness and the measures to be considered in strengthening their organisations resilience to Cyber-attack.
Who's it for?
This webinar series is relevant for all business in Shropshire, Telford and Wrekin and Herefordshire, not for profit or charity sectors, in particular for those who do not have their own dedicated resources internally.
The Cyber Security webinar series:
Wednesday 8th September @ 9.30am – UK GDPR & Home Working Risks
In this we will cover:
- Brief update on UK GDPR
- Requirement for a Data Protection Officer
- What data security measures does GDPR require you to take
- Data Breach reporting
- International transfers of personal data
- Home working: Environment, Security, Policies, Monitoring & Assessment
Wednesday 15th September @ 9.30am – Need for Cyber Security & Cyber Threats
In this we will cover:
- Value of data to business & criminals
- Statutory & regulatory obligations
- Cost of Cyber Attacks
- Hackers – Profile / aims
- Basic hacking methodology
- Hacking Techniques & tools
Wednesday 22nd September @ 9.30am – Cyber Security measures
In this we will cover:
- Importance of both Technical & Organisational measures
- Best practise technical measures incorporating
- Access control, Software security updates, AV/Malware protection, Firewalls & Routers
- Best practise organisational measures incorporating:
- Policies & Procedure, Responsibilities, Training & Awareness, Phishing response
Wednesday 29th September @ 9.30am – Achieving Cyber Essentials Certification & benefits
In this we will cover:
- Overview of the CE Scheme
- Online submission process & costs
- Standards requirements
- Submission response requirements
- Certification benefits & marketing
TO BOOK YOUR FREE SPACE - SELECT YOUR DATE
Find about more about Aversus here - www.aversus.co.uk
Additional Info:
This is a FREE, live, online seminar which you can access via the Zoom platform.
After registering, the day before the event, you will receive a confirmation email containing a link to access the webinar. Please keep an eye on junk email.
To join the webinar, click the Zoom link that you receive in the email on the day before.
Data Protection
Details that you provide us with on booking will only be used in connection with this event offered by Marches Growth Hub (the data controller) and its partners, which include the Department for Business, Energy, and Industrial Strategy (BEIS) and event partners. If the business has any question in relation to how the information the business provides, and in particular any personal data, will be processed and disclosed, please email the Marches Growth Hub – Shropshire on marchesgrowthhub@shropshire.gov.uk
Terms and Conditions of Booking
This event is fully funded and free to eligible businesses to attend.
We appreciate that sometimes there are good reasons why businesses are unable to attend workshops, however if you are no longer able to turn up, please cancel your ticket through Eventbrite.
We require 48 hours cancellation notice prior to the event (in order for us to offer your space to another business)
Please note that if you do not attend without letting us know, we reserve the right to decline your bookings for future sessions.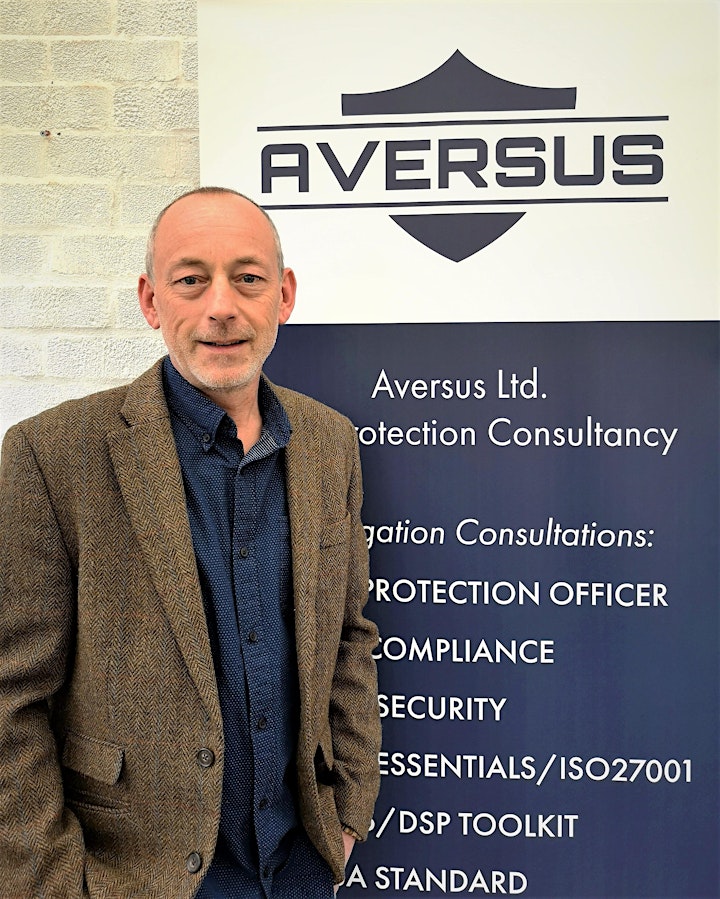 Organiser of Protecting your Business from Cyber Criminals!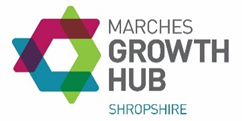 The Marches Growth Hub Shropshire is one of three physical hubs making up the Marches Growth Hub offer to businesses. The other hubs are located in Herefordshire and Telford and Wrekin.
The Marches Growth Hub - Shropshire provides information, advice and training open to all Shropshire businesses regardless of size or sector, and is available to new and existing businesses.