Description
If you want to empower yourself to understand why you are being drawn into
relationships that drain rather than sustain you, let go of the lack of self belief
that holds you to them and exponentially increase your ability to protect
yourself from their toxic effects, this masterclass is your solution
Ok so we recognise that you maybe don't like to think of some of your relationships as draining or toxic but stop and think for a moment. Look at some of those relationships you have and answer honestly, do they really enrich you as a person? Are they equal relationships or do you find you are the one that gives more, that is expected more from, that has that need to rescue others even if it means that you suffer emotionally or physically?
Join us as we provide you with a day of pure empowerment, enabling you to identity which relationships drain rather than sustain you and put yourself in a position of strength and inner protection
​​Signs of a Toxic Relationship

​​
Recognise any of these?
You walk on eggshells around them
You often don't feel heard or that your opinion doesn't matter
You feel that you give more than receive
You give a lot and yet don't feel appreciated
They concentrate on the negative aspects of you or your life
You find yourself acting in a way that 'is not you'
They show their emotions irrationally and also you find yourself unable to express your own emotions rationally
They lie or leave out information and you also find yourself avoiding any conflict with them
You are the one that makes all of the effort
Everything is a competition, when you tell them something they have done it, been there, worn the t-shirt!
Their behaviour makes you feel belittled or guilty
You have heart-sink syndrome when they message or call you as you know it will be a drain on you
They are prone to using emotional blackmail
They like to keep you to themselves
You avoid dealing with issues with them
Jealousy gets the worst of you and you start comparing your life to theirs
You may find yourself anxious, nervous and stressed out
Join us and enable yourself to:
1. ​Build your own personal armour to allow you to feel empowered and safe in your environment

2. Get a better sense of your own identity and purpose so that you have the courage to defend who you are and what you believe

3. Know that you have the strength to walk away if that is the right decision for you

4. Empower yourself to understand why you are being drawn into relationships that drain rather than sustain you

5. Let go of the lack of self-belief that holds you to them

6. Exponentially increase your ability to protect yourself from the toxic effects of unhealthy relationships

7. Learn how to maintain friendships and relationships whilst ensuring they enrich you

8. Protect yourself from negative or overbearing family members or other people who restrict the real you

9. Finally build the strength, courage and positive self-belief to choose the right actions for you in this safe, powerful and energising Masterclass
About Andy Coley & Jo Wilson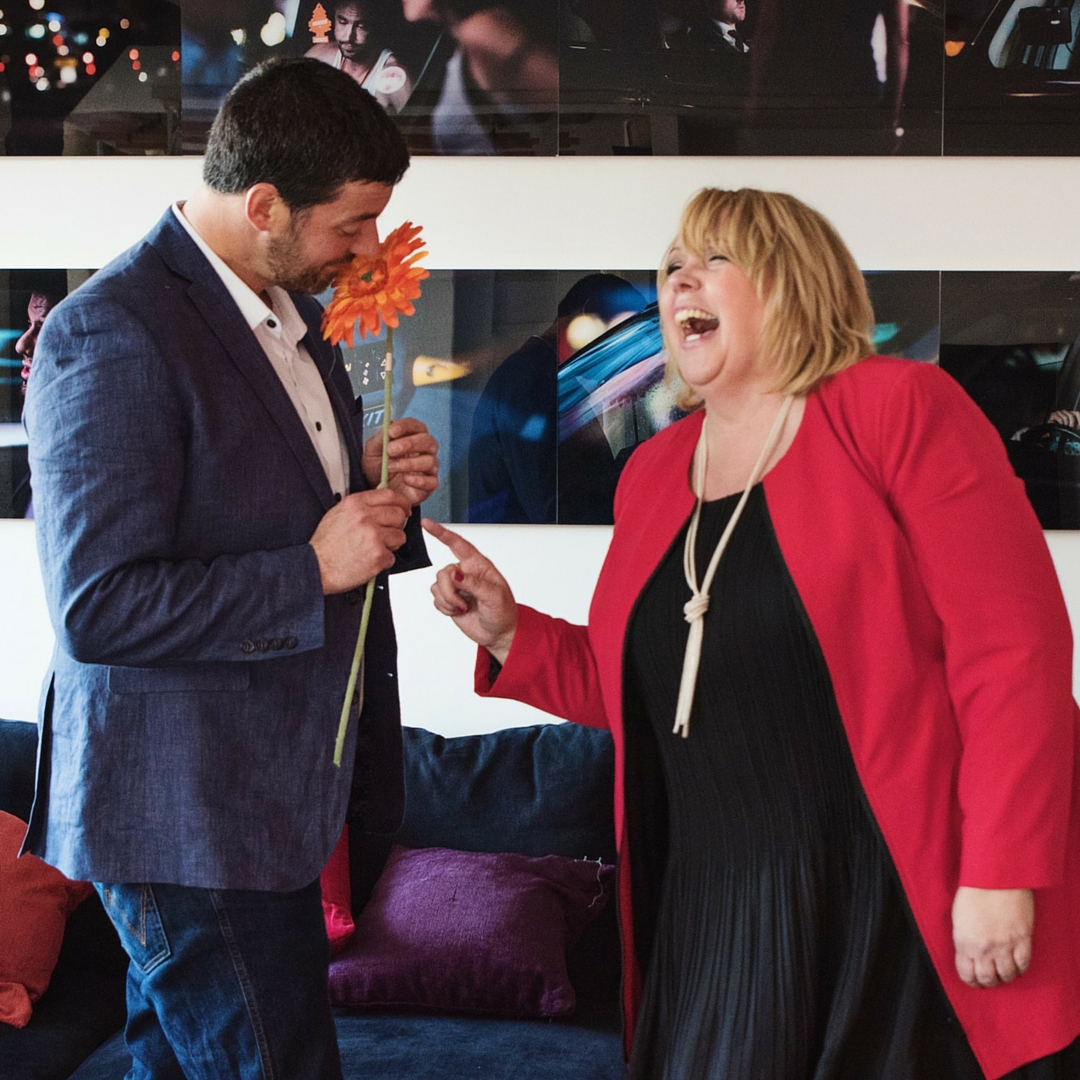 Confidence and personal empowerment experts Andy Coley and Jo Wilson have taught thousands of people strategies to change their beliefs, see new solutions, feel and sound self-assured, and build an unshakeable bedrock of confidence.
Andy and Jo's mission is to empower people to develop their self confidence and self-esteem so they can feel comfortable as their true self, live their best life and have fun doing so! As confidence experts the love working with the thousands of people they have trained and coached to show them how to build self-confidence and see the amazing effect this has had on their lives.
They are fortunate to be doing what they love doing and don't actually see what they do as work! They see it as making a community, a community of empowered individuals that care about the world we live in and the impact they make on that world. A community of friends that they are proud to continue to support
You'll get to find out all about them and their passion for helping people create lasting and permanent change during the course of the workshop.
Find out more about them and the work they do at: The Confidence Experts
What others have to say
"Life is often a challenge and we as humans can make matters more challenging because of our thought processes and previous experiences. I wanted to make a difference to my future life and to help others work through and park previous experiences that might be limiting their current lives. ...........My path crossed with Andy and I believe this was meant to happen...... The experience has been revolutionary. The skills I have learnt have been life changing and the way they were delivered, simply superb !!"
"It is a great investment of time, because you will take it with you, you will use it, and it will add value to your life and all who come into contact with you."
"Things that stand out are the limiting assumptions that I have made about myself throughout my life and about how I have processed things in my mind. Then, suddenly, eureka...a light bulb moment... this course made me realise that many of these assumptions are just not true! It has given me other ways to think that empower rather than limit me."
" From my learning on the course I have made some dramatic changes to my life, I was able to identify what is important to me at this stage of my life and I feel empowered for making that decision and having the courage to ask for support"