Description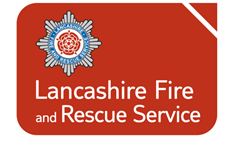 We would be delighted if you could join us for our Event in partnership with Danbro and Lancashire Fire & Rescue Service.
Agenda:-
8.30 am Arrival and Networking - Tea/Coffee with bacon barms and pastries
9.05 am - NatWest to open Event
9.15 am - Mick Frankland - Lancashire Fire & Rescue Service
People living and working in Lancashire are now safer from fire then they have ever been, with all types of fire – deliberate and accidental – falling to their lowest levels this year. There where nearly a third (29%) less accidental fires in people's homes than there was six years ago and the number of people being hurt or killed in a fire has fallen by more than half.
Members of the Fire Safety Enforcement team in Lancashire are committed to helping and guiding you as business owners new or existing in keeping your premises safe from fire.
The expert help and guidance we give is completely FREE of charge, if you choose not to follow the Fire Safety Order and guidance and get it wrong it could involve a formal enforcement and in the worst case; Prosecution.
If you own, manage, operate a business, charity or other organisation you need to comply with fire safety laws. The main law is the Regulatory Reform (Fire Safety) Order 2005 which applies across England and Wales.The Primary Authority Scheme (PAS) began in 2009 and the aim of the fire services PAS is to develop effective partnerships with businesses and achieve national consistency in delivering fire safety advice.
9.45 am - Danbro - Business Protection For Business Owners
As a business owner you will face many challenges, with employing staff being one of the biggest. Our informative session will cover the recent changes to employment law including employing staff for the first time, termination payments or paying workers off payroll.
10.15 am - Fotoula Hilton & Michaela Greenbank - NatWest Business Insurance
Business Insurance is one of the most important investments you can make to help secure the future of your company. It may only take one unexpected disaster to spell the difference between success and failure. We understand that every business is different and the NatWest Business Insurance Team will be discussing relevant protection for different types of businesses, ensuring your business is adequately protected.
10.45 am - NatWest to close Event
All information used in this presentation you are registering for relating to 'Protection From Changes In Legislation' is produced by Natwest for information purposes only and is for the sole use of the attendees at the presentation.
Whilst we feel this topic is beneficial to business owners, the views expressed are not intended to be and should not be viewed as individual advice or as a recommendation.You should seek independent advice in respect of issues that are of concern to you.
To the maximum extent permitted by law we expressly disclaim all representations, warranties, or assurance of any kind, expressed or implied, that are made to the accuracy or completeness of the information contained in this presentation and no member of NatWest accepts any obligation to update or correct any information contained herein.