Description
PROTOTYPING WEEK - #ptw18 // english version below
Eure (berufliche) Zukunft startet hier! Offen für alle:

Lasst Euch inspirieren, bringt Eure Idee mit oder helft anderen dabei: in nur fünf Tagen von der Vision zur Realität.
Lernt ohne Vorkenntnisse mit oder ohne neue Technologien, wie Blockchain, Augmented Reality, Videogamedevelopment, Lasercuttern und vielem mehr zu spielen, zu arbeiten, zu erfinden.
Mit Hilfe von unseren Coaches und Mentoren entwickelt Ihr mit Eurem Team, das Ihr mitbringt oder dort findet einen Prototyp. Egal

ob aus Lego, Holz, Papier oder in Digital: dieser Prototyp veranschaulicht Eure Idee.
Im Anschluss erhaltet Ihr vielleicht das begehrte Gründungsstipendium des Landes Schleswig-Holstein.de oder ein Investment eines Unternehmens.

Du hast Keine eigene Idee? Kein Problem! Komm' einfach vorbei und werde Teil eines Teams :)

Du brauchst dazu keine Vorkenntnisse. Neugier und Spieltrieb reicht aus!

Sichert Euch JETZT die begehrten Plätze. Anmeldeschluss ist der 20. Februar 2018

So lief es im vergangenen Jahr: https://vimeo.com/205665414
---------
PROTOTYPING WEEK - #ptw18
bring your ideas to life with the help of our mentors or help others with your skills
all participants will find their teams within the first day
meet and listen to inspirational speakers
learn methods like Design Thinking, Projectmanagement and Rapid Prototyping
check out the newest technologies
receive your certificate in the end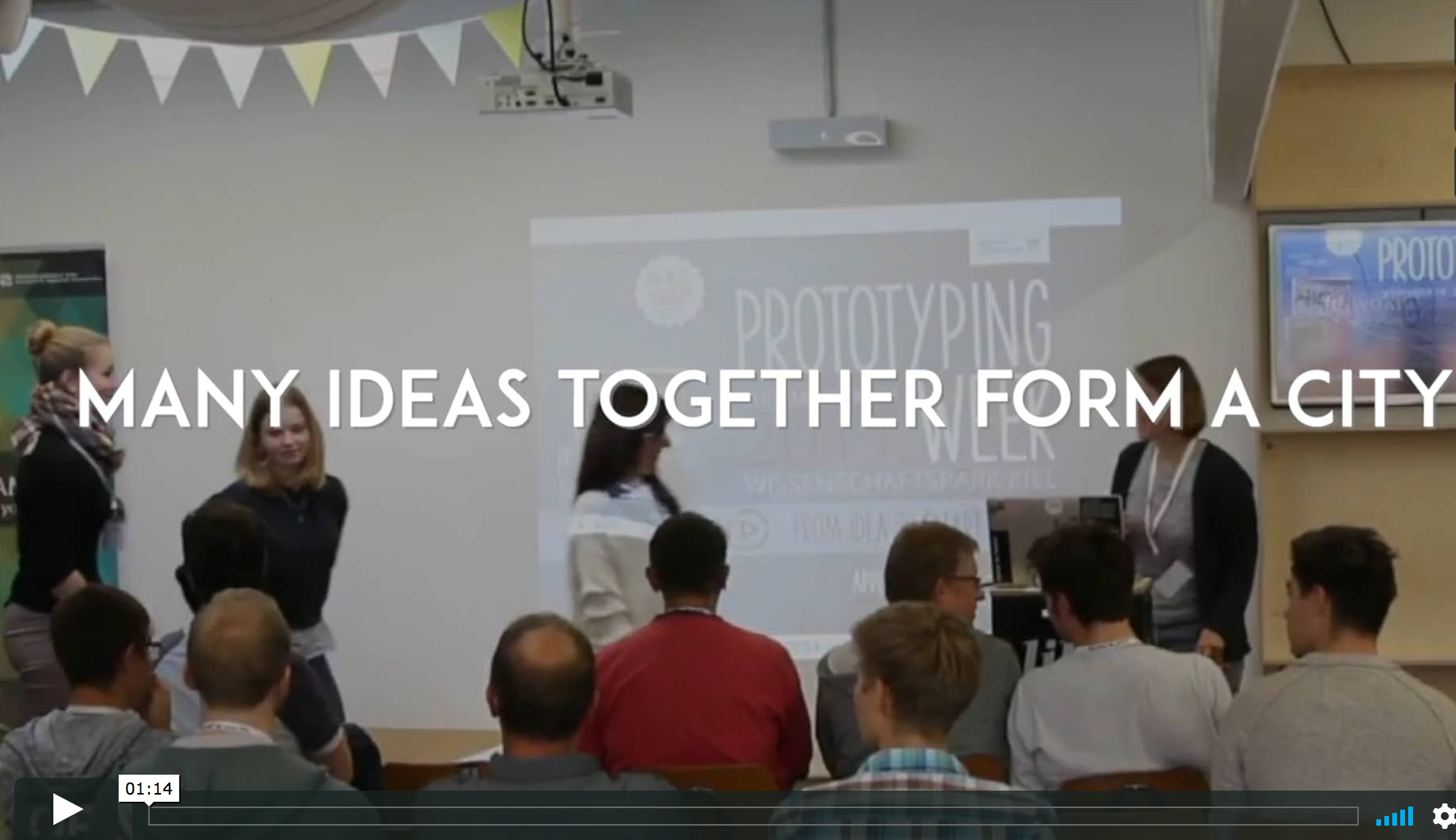 YOU DON'T NEED SPECIAL SKILLS - CURIOUSITY IS ENOUGH
Get in touch with new ideas, concepts, projects, products or software.
You will get the chance to launch your own project along with other team members.
With the support of experienced mentors and via individual workshops you will also be able to develop your vision and get insights into other people's expertise.
FROM YOUR IDEA TO A SOLUTION IN ONLY ONE WEEK
Collaborate together with other participants in an interdisciplinary team, apply your skills/competencies and expertise, get new networking opportunities, learn from each other and experiment together to make new experiences!


SIGN UP NOW
Daily breakfast and socializing included :)