About this Event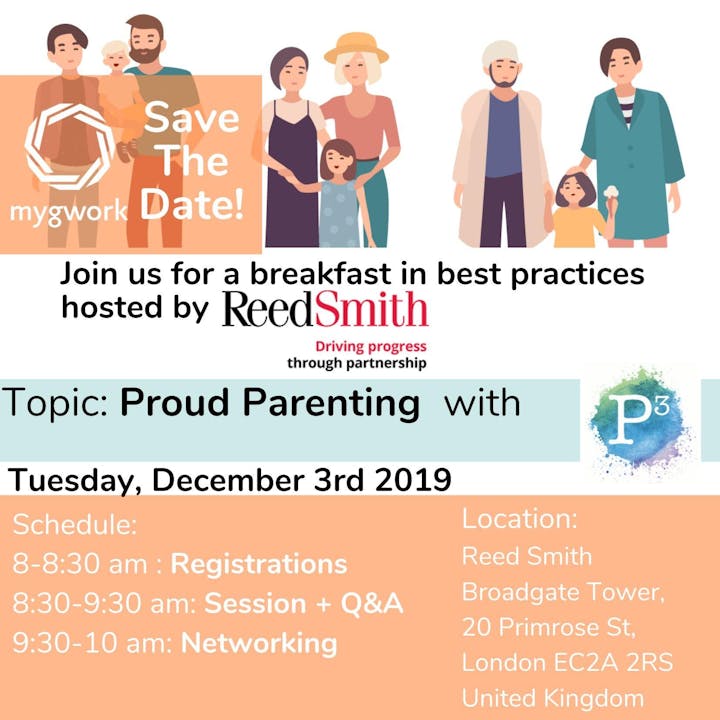 Join us for an exciting breakfast in best practices on LGBT+ Parenting hosted by Reed Smith!
About our speakers:
Michael Newton, COO at P3 Network, will discuss the work that P3 has done with prospective parents, and look at process updates for different forms of family creation including adoption, surrogacy and IVF.
Chloe Davies, Head of Partnerships at myGwork, will discuss the challenges faced, the benefits reaped, and tips for LGBT+ parents.