Sales Have Ended
Registrations are closed
Registration has ended for this event.
Please join us for this webinar for European psychiatrists and other mental health professionals !
About this event
The webinar series :
Women's mental health is a neglected area in psychiatric practice and the Women's Mental Health Section of the European Psychiatric Association has recently begun a series of events for continuing medical eduction on this topic primarily for psychiatrists and psychiatric trainees, but also other mental health professionals across Europe.
The events are run under the patronage of the European Psychiatric Association and are organized by Mehlowa. This is a new not-for profit company with charitable aims based in the UK and it's director is a psychiatrist specialised in general adult and perinatal psychiatry.
This webinar :
In our second webinar we are responding to the most urgent and rapidly developing problem across our continent. Many colleagues across Europe will be seeing refugees from the Ukraine in their mental health practice in the next few weeks and months. The presentations of mental health problems and requirements for support and interventions depend on factors that are shared with refugees from other countries, but are also shaped by the specific circumstances, and cultural and societal factors in their home country. We thought that it might be helpful to hear from the early experiences of two colleagues who have set up dedicated services for Ukrainian refugees when the crisis emerged and who also have research experience in the area. The focus will be on women and children as they make up the majority of the current refugees.
The first presentation:
Title : Early experiences with providing psychiatric care for female Ukrainian refugees
The presentation will address the following key questions :
What have the presentations been so far in women refugees from the Ukraine attending a psychiatric outpatient service ?
How have the specific experiential, traumatic and cultural factors of this refugee group shaped the presentations ?
What kind of interventions have been offered and how helpful have they been so far ?
What approach to outpatient care can be recommended to other mental health services ?
The second presentation:
Title: Early experiences with supporting child refugees from the Ukraine attending a child and adolescent mental health service
The presentation will address the following key questions :
What have the common mental health problems been in children fleeing from the Ukraine and attending a Child and Adolescent Service ?
What are their support needs in the first few weeks and months ?
How can a Child and Adolescent Psychiatric Service meet the challenges of responding to them ?
What support and interventions have seemed to be helpful and effective so far ?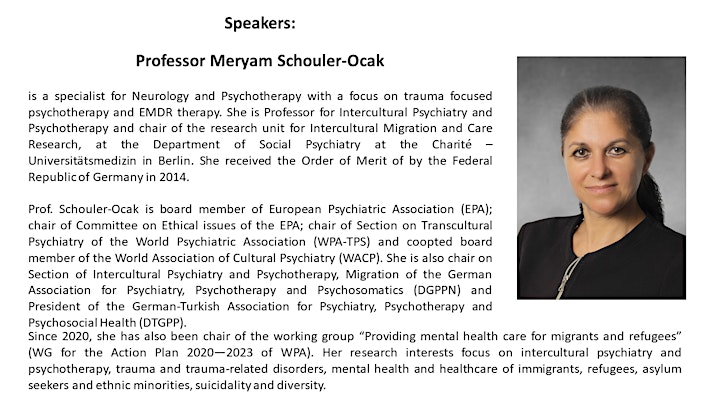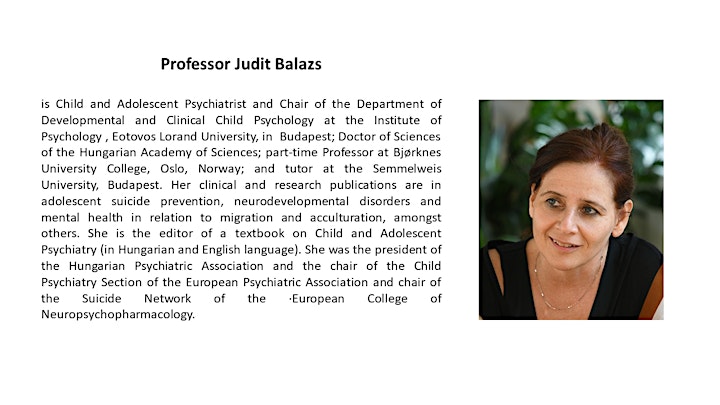 Chairs:
Dr Liz McDonald, Consultant in Perinatal Psychiatry; Clinical Lead Masterclass Programme, Royal College of Psychiatrists; Co-Chair of Women's Mental Health Section, European Psychiatric Association
Dr Angelika Wieck, Consultant in Perinatal and General Adult Psychiatry, Greater Manchester Mental Health NHS Foundation Trust & University of Manchester, UK; Past Chair of Women's Mental Health Section, European Psychiatric Association; Director of Mehlowa (Mental Health of Women : Awareness and Continuing Medical Education)