Sales Have Ended
Ticket sales have ended
Thanks for your interest in this event! This event is currently at capacity. Please join our Wait List to be notified when a ticket becomes available. Please contact us if you have any questions.
Sales Have Ended
Ticket sales have ended
Thanks for your interest in this event! This event is currently at capacity. Please join our Wait List to be notified when a ticket becomes available. Please contact us if you have any questions.
Description
Niall Ferguson is Laurence A. Tisch Professor of History at Harvard University. He is also a Senior Fellow at the Hoover Institution, Stanford University, and a Senior Research Fellow at Jesus College, Oxford.
He has published fourteen books., including award winning The World's Banker: The History of the House of Rothschild as well as Paper and Iron: Hamburg Business and German Politics in the Era of Inflation 1897-1927, The Pity of War: Explaining World War One and. In 2001, after a year as Houblon-Norman Fellow at the Bank of England, he published The Cash Nexus: Money and Power in the Modern World, 1700-2000.
Niall Ferguson is also a regular contributor to television and radio on both sides of the Atlantic. In 2003 he wrote and presented a six-part history of the British Empire for Channel 4. The accompanying book, Empire: The Rise and Demise of the British World Order and the Lessons for Global Power, was a bestseller in both Britain and the United States. The sequel, Colossus: The Rise and Fall of the American Empire, was published in 2004 by Penguin, and prompted Time magazine to name him one of the 100 most influential people in the world. Two years later he published The War of the World: Twentieth-Century Conflict and the Descent of the West, a television adaptation of which was screened by PBS in 2007. The international bestseller, The Ascent of Money: A Financial History of the World, followed in 2008; it too was a PBS series, winning the International Emmy award for Best Documentary. In 2011 he published Civilization: The West and the Rest, also a Channel 4/PBS documentary series. This was followed in 2012 by a three-part television series "China: Triumph and Turmoil".
A prolific commentator on contemporary politics and economics, Niall Ferguson writes regularly for newspapers and magazines on both sides of the Atlantic. He was the Philippe Roman Visiting Professor at the London School of Economics in 2010-11 and the BBC Reith Lecturer for 2012. He is a member of the board of trustees of the American Academy in Berlin, the Museum of American Finance and the New York Historical Society. His many prizes and awards include the Benjamin Franklin Prize for Public Service (2010) and the Hayek Prize for Lifetime Achievement (2012).
He is Managing Director at Greenmantle LLC and serves on the Board of Directors of Affiliated Managers Group, Inc., a global asset management company.
This event is a part of the Prudential Series of talks which gives our audience an exciting opportunity to interact with exceptional people from a variety of fields of interest from music and entertainment to business and academia.
This series is kindly sponsored by: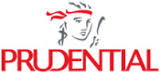 ---
Updated Refund Policy valid for tickets purchased on or after 29/03/2016.
Full refunds for General Admission tickets are available if requested no later than 5 working days prior to the event. After this date no refunds will be issued. You may transfer your registration to another person at no extra cost subject to approval. Early bird tickets are non-refundable. To request a cancellation or change please contact info@chinaexchange.uk. We endeavour to respond to your request within 3 working days.
Organiser of Prudential Series 60 minutes with Niall Ferguson
China Exchange, a registered charity in the UK, is an exceptional new venue in the heart of London's West End designed to provide a forum for the ideas and events which touch the lives of people in Britain and China today. Companies and philanthropists from both nations have come together to support the renovation of this stunning space in the restored premises of London's former central Telephone Exchange and it has been turned into a centre for exhibitions, performances, lectures and events of all kinds.