PSA East Midlands Launch Night December 2018

Wednesday, 5 December 2018 from 18:00 to 21:45 (GMT)
Event Details
Please note the venue change for this event. We are now meeting at:
Risley Hall Hotel
Derby Road
Risley
Derbyshire
DE72 3SS, 
(Sat navs, please use DE72 3SS) - Sat Nav can sometimes take you to the wrong place, please check on google before you set off. 
PSA East Midlands Launch Meeting 

If you want to learn how to make more money from being a professional speaker, trainer or coach buy a ticket for this event at the East Midlands PSA.

You will walk out with tips and tactics you can use the next day, and strategies to change how you market yourself.

Successful speakers - professionally profitable

This launch meeting will have people in the room who are new to professional speaking as well as International keynote speakers. The networking alone is invaluable. 


6.00 - 6.45 - Registaration Networking
6.45 - 7.00 - Welcome and Introductions
7.00 - 7.45 - Pam Burrows
7.45 - 8.00 - Break
8.00 - 8.45 - Dr Lynda Shaw
8.45 - 9.25 - John Cremer
9.25 - 9.45 - Actions, Next meeting date, Close 

Joining us on our very first event are some top speakers: 
 
Dr Lynda Shaw
Myths, Mistakes and Marketing Misbeliefs

If you as a speaker choose to talk about the brain, busting brain myths is designed to help stop you making mistakes and to help you talk about neuroscience with credibility thus enhancing your professionalism. On the theme of brain speak, neuromarketing is high on the agenda and there are some fundamental misbeliefs we as speakers have when we are trying to promote our businesses. This talk will clear up myths, mistakes and marketing misbeliefs and motivate you to make some simple effective improvements to speak better and speak more.

By listening to Lynda's speech you will learn: 

1. How never to be caught out with old information again.
2. Come across as extremely professional no matter who is in the audience
3. Tweak your marketing to be far more effective whilst having fun.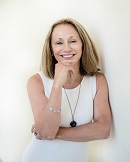 Lynda Shaw is an energetic and engaging speaker with an innovative, practical and immediately applicable approach. She holds a PhD in Cognitive Neuroscience and has conducted research on brain function and impairment, specialising in consciousness, emotion and the effects of ageing. She has owned 3 businesses, the largest of which had 20 staff. She is also a lecturer and author of adult and children's books.
John Cremar
Improvisation Skills for Speakers

This is a highly experiential session where we will learn the techniques used by performance improvisers. There is no requirement to be quick, clever or funny. The focus is on bringing out the creative genius hidden within all of us of we can make the most of the unexpected.

By listening to this speech you will learn:
1) To see unplanned moments as opportunities to be embraced rather than threats to be avoided
2) To access creative and innovative resources
3) To have a really good laugh!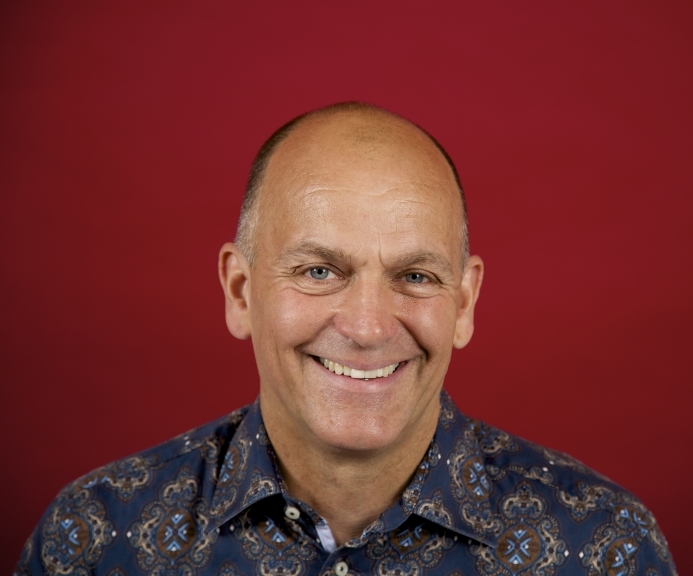 John is a PSA Fellow, founder of the Maydays - one of the finest improvisation companies in Europe and an award winning speaker. In addition to his improvisation work John is also an expert in a spookily accurate way of reading people. He is the author of "Improv" and "The Art of Reading People" When he is offstage he is usually fly fishing
Pam Burrows
Be a strong speaker. Build a stronger business


Pam Burrows is a PSA Fellow you say?  How did that happen? 

Nearly thirty years as a professional speaker mean that Pam has a treasure trove of successes - and failures!

At the launch of the PSA East Midlands region, she'll share her best stories and most useful tips for speaker survival. Learn how to avoid burnout, develop more customer impact and boost your business.
By listening to Pam's talk you will get:

Some practical ways, specifically for speakers, to stay healthy and strong

Tips to wow your audience and those who pay your fee

Ways to grow your speaker business

Pam Burrows has been helping leaders and teams stress less and perform better for nearly 30 years, both locally and internationally. For four years she travelled globally delivering researched behaviour change strategies to blue chip companies. In 2015 she was, with one of her key customers, awarded a European Health and Safety award for reducing stress in the workplace. She is a qualified Nursery Nurse, Social Worker and Master Practitioner in Neurolinguistic Programming (NLP) She blends range of knowledge with a host of techniques which empower positive behaviour change and increase wellbeing. Pam is an inspiring, energising facilitator and is a Fellow of the Professional Speaking Association.
When & Where

Risley Hall Hotel
Derby Road
DE72 3SS Risley
United Kingdom


Wednesday, 5 December 2018 from 18:00 to 21:45 (GMT)
Add to my calendar
Organiser
Our aim is to help you speak more and speak better. Our events will help you do just that.
Cancellation Policy: Please be aware that we do not accept cancellation of bookings for PSA meetings, as we make arrangements to support the number of places booked and incur costs that cannot often be recovered. If you have booked a place at a PSA event and are no longer able to attend, please ask around your local PSA community to see if another speaker wishes to attend in your place - we're happy for you to transfer your booking, and just ask that you let us know by emailing admin@thepsa.co.uk.
Processing your personal data: Please note that when you book an event your data will be processed in accordance with the PSA's Privacy Notice. This is in addition to Eventbrite's privacy policy.