PSA East Midlands September: Magical Insights and Human Connection

Wednesday, 4 September 2019 from 17:45 to 22:00 (BST)
Event Details
5pm - Wonderful Committee Meeting

Agenda
5.45pm - Networking starts
6:00pm - Food 
6.40pm - Welcome
6.45pm - 5 X Early Bird '1 minute pitch' *PLEASE note* - first 5 members to book will get 1 minute each to pitch/ask for/update on anything they want....... Adam's Clock will be ready...... 
6.55pm - Member 20 minute showcase - Peter Edge
7.15pm - Matt Pritchard - "Developing a Magical Mindset"
7:55pm - break
8.05pm - Scott McArthur - "From human remains to human resources."
8.45pm – break
8.55pm – Richard McCann – "How to build a thriving speaker business"
9.35pm  – Q+A
9.50 pm - Wrap up
9.55pm – Finish

Matt Pritchard - Developing a Magical Mindset
In this keynote you will learn some of the techniques and thinking magicians use to overcome the impossible, spark the imagination and create the remarkable. Whether you're looking for personal development or ideas for your business, this session will provoke your thinking and provide practical tools to make magic through your speaking.

Mixing insights from the worlds of magic, psychology and behavioural economics you will learn:
• The ingredients of an innovator
• Why misdirection is the key to magic
• How swans and vegetables can make a better business

Biography


Dr Matt Pritchard is a science magician and Curator of Wonder. As an independent science communicator he performs to over 50,000 people a year and works with organisations like The Royal Institution, The Big Bang Fairs, and the Science Museum Group. Previously Matt conducted atomic physics research at Durham University, where he won the Institute of Physics' Postgraduate lecturer award. He subsequently went on to work within the Education department at Thinktank Science Museum, Birmingham. In addition to this experience, he has spent the last 18 years working as a professional magician and is an Associate of the Inner Magic Circle - one of only 300 people in the world to hold this distinction. He is a Fellow of the Professional Speaking Association. In 2015 he was a finalist in the national Speaker Factor competition.


Scott McArthur - From human remains to human resources
In this talk, Scott will tell the story of how his life's various adventures took him from the pathology laboratories of Edinburgh University to the international keynote stage. He will explain how he built his personal mastermind group, grew to understand the importance of personal development and ferocious curiosity and how "edges" are his driving force as a speaker and writer.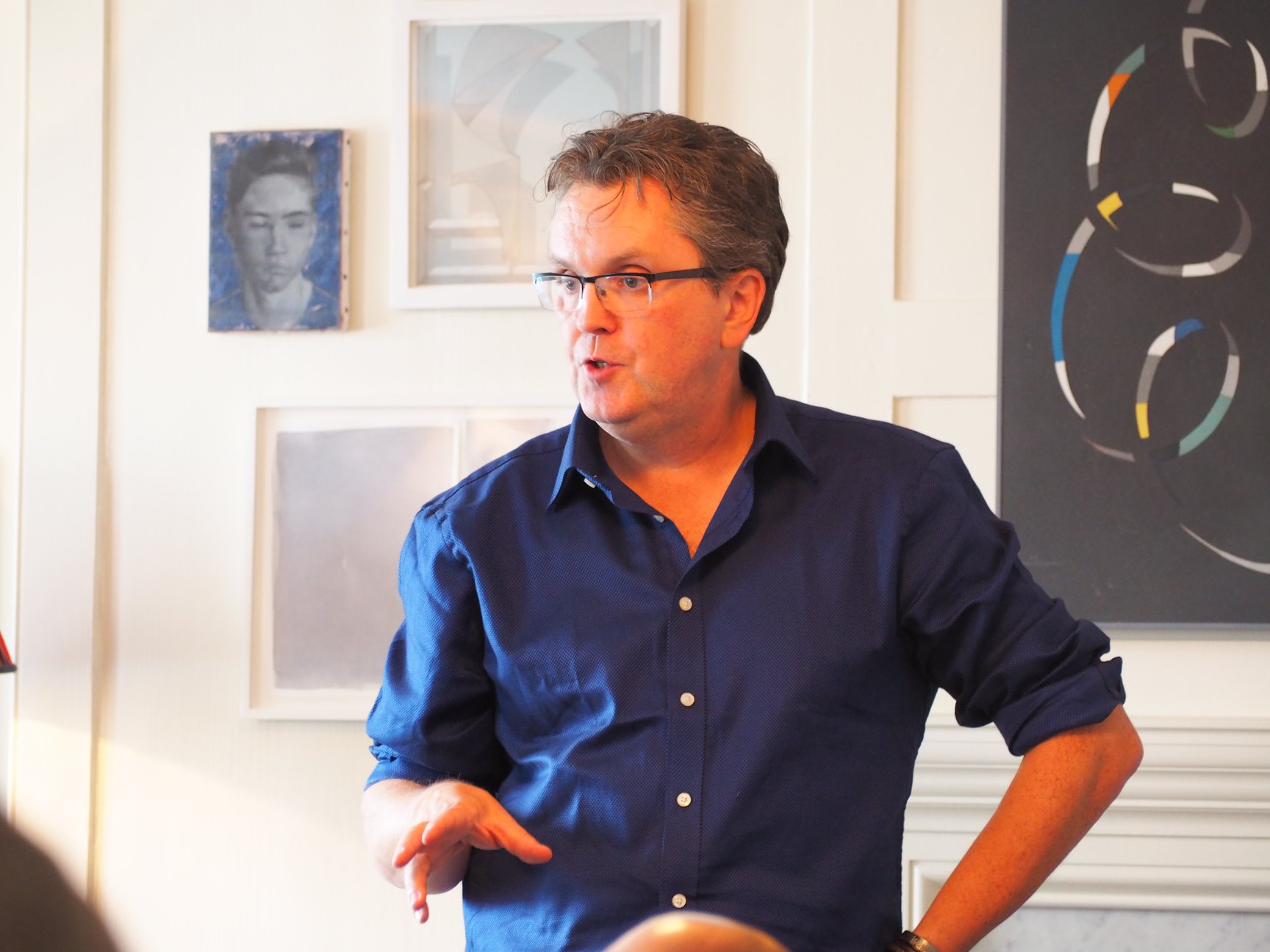 Scott is the embodiment of the so-called gig economy; having had successful careers as a scientist and academic, HR Director, business consultant, non-executive director (British Olympic bobsleigh team, Orkney Science Festival and Boroughmuir Rugby), musical producer and now as an international speaker.

Perhaps the biggest lesson Scott has taken from this breadth of experience, working for over 200 organisations across the world (including Virgin, Amazon, KPMG, MOD and NHS), is that most problems are multidimensional. The issue is that people's experience tends to be one dimensional. In other words, it's hard to understand a system that you are part of where you don't see blind spots and don't see what you don't see. Scott believes that the person with the fewest blind spots has a better chance of success via better thinking and decision making.

Scott's goal from the speaker's stage is to encourage multidimensional thinking from the classroom to the board room, and he believes that this can be the driving force behind a new era in human flourishing. One of Scott's mental mentors, the author, poet and philosopher David Foster Wallace, expresses his motivations beautifully:

"There are these two young fish swimming along, and they happen to meet an older fish swimming the other way, who nods at them and says "Morning, boys. How's the water?" And the two young fish swim on for a bit, and then eventually one of them looks over at the other and goes "What the hell is water?"

Scott helps people to see the water.

Scott's presentation style reflects his ferocious curiosity and is full of real-life stories intended to inspire and give people the tools and mental models they need to take immediate action towards achieving their personal and organisational goals.


Richard McCann - How to build a thriving speaker business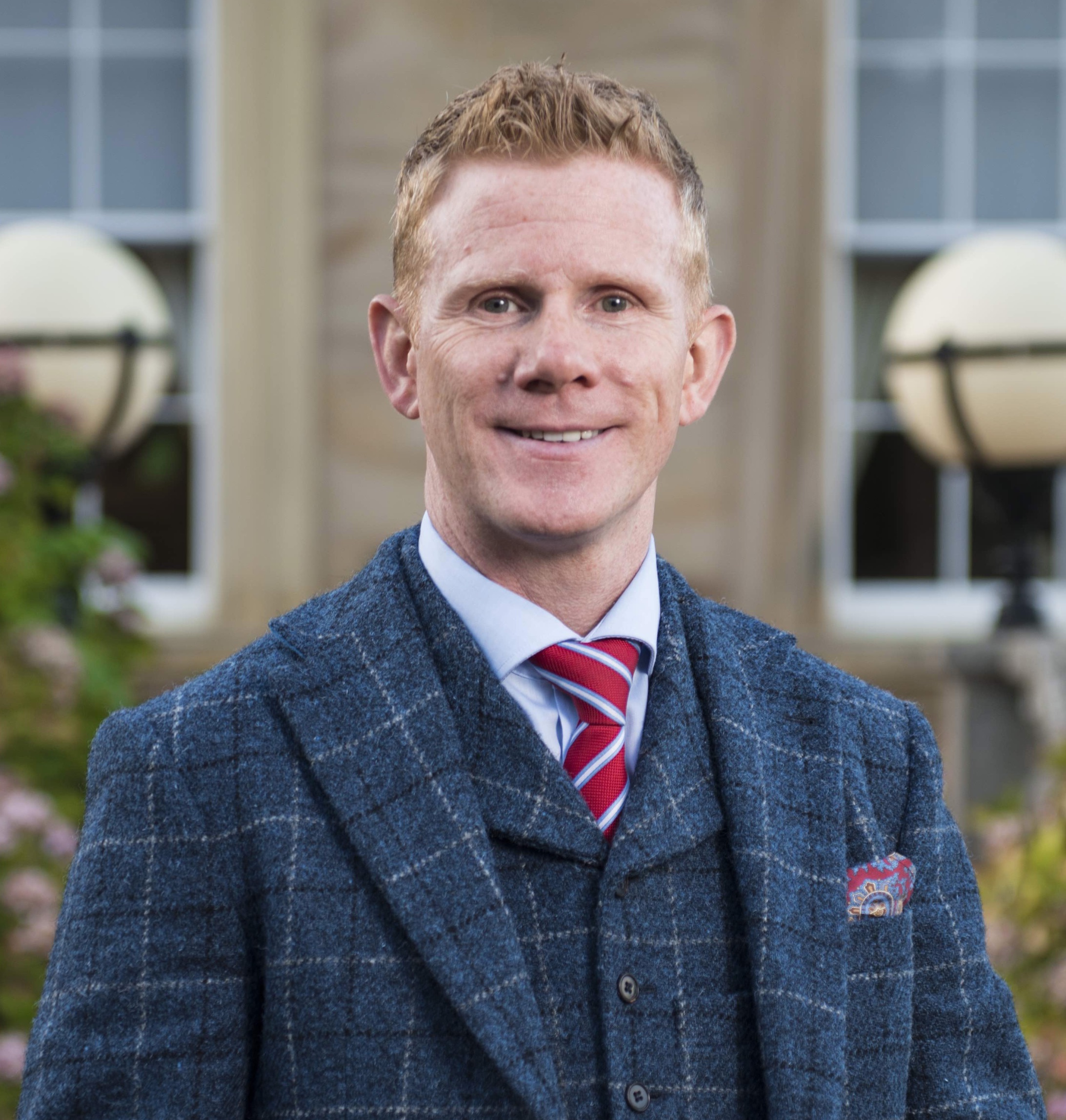 Richard will share how he went from knowing absolutely nothing about the speaking world to now being one of the busiest in the UK. He has now delivered over 2500 sessions since he started his journey. He believes now that there is nothing complicated about building a speaking business. But sometimes you don't know what you don't know. You'll learn: The big mistakes that many speakers make on their websites. How to give the impression that you're more established than you are. How one thing Richard did generated 60K revenue and how you can do it too. How to have clients coming to you rather than you chasing the work. How Linkedin transformed his business and how it can for you. And a whole lot more....
Richard McCann FPSA is a Times No1 Bestselling author with his first book Just a Boy having sold 1/2 million copies and is published in 11 languages. He's also the founder of The iCan Academy. He's an award winning speaker and has delivered keynotes and training as far and wide as Malaysia, Iran, Germany, Canada, Switzerland, and many more.
How do we use your data?
When you register to attend a PSA event, we share your name and contact details with the person running the event. For regional meetings, this will be the Regional President. They may share these details with members of the Regional Committee, for the purposes of contacting you about the event, welcoming you, and following up with you afterwards.
When & Where

Novotel Nottingham/Derby
Bostock Lane
Long Eaton
NG10 4EP M1 Junction 25, Nottingham
United Kingdom


Wednesday, 4 September 2019 from 17:45 to 22:00 (BST)
Add to my calendar
Organiser
Our aim is to help you speak more and speak better. Our events will help you do just that.
Cancellation Policy: Please be aware that we do not accept cancellation of bookings for PSA meetings, as we make arrangements to support the number of places booked and incur costs that cannot often be recovered. If you have booked a place at a PSA event and are no longer able to attend, please ask around your local PSA community to see if another speaker wishes to attend in your place - we're happy for you to transfer your booking, and just ask that you let us know by emailing admin@thepsa.co.uk.
Processing your personal data: Please note that when you book an event your data will be processed in accordance with the PSA's Privacy Notice. This is in addition to Eventbrite's privacy policy.