PSA East of England - Get More Bookings, Engage Bookers & Be Visible!
Description
Do you want to get more bookings, engage bookers and be visible??
The theme of this meeting is using your personal story to engage a client to book you to speak AND how to use social media to get more speaking engagements. We are joined by two outstanding speakers: Warren Knight who shares 'How To Build Your Brand Awerness using Social Media As A Speaker' and Michael McGrath who shares his expertise in 'Powerful Insights' about the client/speaker briefing process.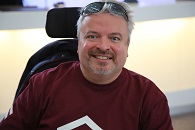 Michael McGrath: After being diagnosed with the muscle wasting disease Muscular Dystrophy (MD) aged just 18yrs in 1984, Michael made history 20 years later by becoming the first disabled person to lead expeditions to the North and South Poles.

The journey gave rise to a new life plan, inspiring Michael to embark on a career as a speaker. He has built an enviable list of clients, providing carefully tailored keynotes for organisations including Roche, Shell, the NHS, PwC and HMRC's 2017 Senior Leadership Conference.

Leadership, courage and trust combined with resolute self-belief, confidence, teamwork and a singularly focused obsession towards achieving desired outcomes were critical success factors – Michael draws on these experiences, giving relevant wider business and powerful life lessons.

Take-outs from this speech: At the briefing stage:
- The importance of listening and questioning
- Not being afraid to challenge ie. why do you need a speaker?
- How to give additional client value
- Why having a singular focus on desired outcomes is key


Warren Knight: Top 100 Global Influencer, Digital Transformation (DX) Strategist, award-winning technology entrepreneur, blogger and author of Think #Digital First with over 10 years' experience online.

Warren's vision is to help 100,000 global businesses successfully sell more products and services through the strategic use of digital marketing by 2020.

To reach this goal, Warren is helping create a radical rethinking though his certified training and professional speaking on how organisations use technology in pursuits of building brand awareness and new revenue streams.

Take-outs from the talk:
- Why using social media will win you business
- The best social network for your target audience
- How to do social media in 30-minutes a day
Map of the college: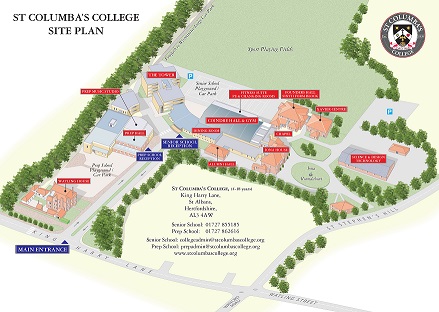 Organiser of PSA East of England - Get More Bookings, Engage Bookers & Be Visible!
Our aim is to help you speak more and speak better. Our events will help you do just that.
On behalf of The PSA Board:
The coronavirus is a growing public health concern that is continuing to have a significant impact throughout the international events and conference industry. Due to the recent update from the UK Government requiring individuals to stay at home, our physical events have now moved online, registration for these is available via our events page as usual. With the situation changing at a rapid pace, we are keeping an eye on the official guidance and will be continually reviewing this.  
Rebecca Jones
PSA Chair
Cancellation Policy: Please be aware that we do not accept cancellation of bookings for PSA meetings, as we make arrangements to support the number of places booked and incur costs that cannot often be recovered. If you have booked a place at a PSA event and are no longer able to attend, please ask around your local PSA community to see if another speaker wishes to attend in your place - we're happy for you to transfer your booking, and just ask that you let us know by emailing admin@thepsa.co.uk.
Processing your personal data: Please note that when you book an event your data will be processed in accordance with the PSA's Privacy Notice. This is in addition to Eventbrite's privacy policy.
Photography
We will be taking photographs throughout the event and may also be video recording the event. By purchasing a ticket you agree that all photography may be used at the discretion of the PSA and for the business of any speaker being filmed during the event. However, if you do not wish to appear or be identified in any photography or video footage please advise any Committee member on arrival at the event so we can, of course, accommodate your preference.