PSA Ireland June Event

Saturday, 30 June 2018 from 08:00 to 13:00 (IST)
Event Details
We've another great meeting planned this June at PSA Ireland!

Dr. Lynda Shaw: Busting Brain Myths for Speakers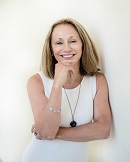 Do you talk about left brain/right brain? Do you mention multi-tasking in your presentations and workshops? Do you tell your audience that we only use 10% of our brain? Busting Brain Myths is designed to help you polish your material, so that you come across as an authority with reliable information that will make you look even more professional than ever. You will be amazed at the kind of mistakes she has heard from the stage, even from our very own PSA members. She is on a mission to help you sparkle with the latest research and enhance your hard earned reputation. 


TAKE AWAYS: Busting Brain Myths, by listening to our speaker you will learn
1. How never to be caught out with old information again.
2. Show how well researched you are
3. Come across as extremely professional no matter who is in the audience.


Lynda is an experienced entrepreneur having owned 3 businesses including a health club with 2000 members and 20 staff. She holds a doctorate in cognitive neuroscience, specialising in unconscious processing of emotion and communication. She is a regisered chartered psychologist, an Associate Fellow of the British Psychological Society, a Fellow of the Royal Society of Medicie, a Fellow of the PSA and a PSAE (PSA award of Excellence), as well as an author of adult and children's books. Her latest is a business book called Your Brain Is Boss, a guide to becoming wealthier, healthier and happier.
She is a professional speaker, consultant and mentor and spends her time working with senior leaders and their teams who want to communicate better and simplify their working life leading to greater productivity.
She is also an adventure traveller.


Sue Richardson: How writing the right book can supercharge your speaker career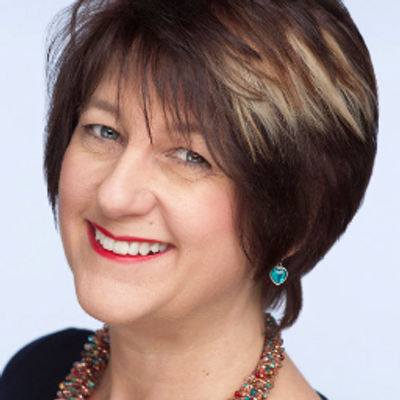 Whether you are writing a book, thinking about writing one, or you are already a published author, there will be something in this talk for you. Sue will take you through her 'pearls of publishing' - the top tips for writing and publishing a book that will boost your speaking business exponentially. If you want to build credibility, profile and influence, there is arguably no better way to do it than by publishing a book. Yet the world of publishing can seem like a minefield – and many speakers hesitate or even fall at the first hurdle. Make sure you aren't one of them by understanding from Sue how to write the right book, publish in the right way and reach the right readers.

Take aways:
• Become inspired to write the right book to help you grow your business
• Discover how others have supercharged their businesses by being smart with their books
• Understand how to pick the right publishing route for you.


Sue is an independent publishing consultant and award-winning non-fiction publisher. For the past 10 years she has been speaking to diverse audiences, from book clubs to business groups, about how anyone can release the book within and create platform and authority by becoming a published author. Sue is the founder of indie publishing company SRA Books, creator of the pocket-sized business books, The Authority Guides and publishing director of The Right Book company.
How do we use your data?
When you register to attend a PSA event, we share your name and contact details with the person running the event. For regional meetings, this will be the Regional President. They may share these details with members of the Regional Committee, for the purposes of contacting you about the event, welcoming you, and following up with you afterwards.
When & Where

Hilton Dublin Airport
Malahide Road
Dublin
Ireland


Saturday, 30 June 2018 from 08:00 to 13:00 (IST)
Add to my calendar
Organiser
Our aim is to help you speak more and speak better. Our events will help you do just that.
Cancellation Policy: Please be aware that we do not accept cancellation of bookings for PSA meetings, as we make arrangements to support the number of places booked and incur costs that cannot often be recovered. If you have booked a place at a PSA event and are no longer able to attend, please ask around your local PSA community to see if another speaker wishes to attend in your place - we're happy for you to transfer your booking, and just ask that you let us know by emailing admin@thepsa.co.uk.
Processing your personal data: Please note that when you book an event your data will be processed in accordance with the PSA's Privacy Notice. This is in addition to Eventbrite's privacy policy.