PSA Ireland November Event 2019

Friday, 29 November 2019 from 09:30 to 17:30 (GMT)
Event Details
November is going to be a cracking, great meeting!

We have two super speakers who are so super that we are running our November as a full day event, rather than our usual half day!

Speaker 1 is Steve Lowell from Ottowa, Canada.

Who is Steve Lowell?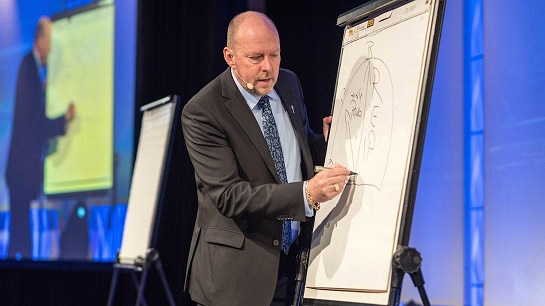 Steve Lowell has been speaking and performing on the live stage since the age of 6, that's over 50 years ago. From Ottawa, Canada, Steve is an award-winning, global speaker and for over 30 years he has been training and mentoring executives, thought-leaders and professional speakers around the world to deliver high-impact keynote speeches, drive revenue from the platform and position themselves as leaders in their field.

He's the immediate past national President of the Canadian Association of Professional Speakers (CAPS) and the Vice-President of the Global Speakers Federation (GSF) with a reach of over 56,000 professional speakers around the globe. He is one of fewer than 12% of the world's professional speakers to hold the Certified Speaking Professional (CSP) designation; the highest designation in professional speaking.

Together with his wife, Jayne they travel the world speaking, training and mentoring those who have a message to monetize through the spoken word.

Here's what Steve and Jayne have in store for you...

Part One: The Three Circles of Speaking Energy: High-Impact Speaking Techniques for Speakers
In this highly interactive and fast-paced session, Steve will share with you the nature of stage presence. He shares a unique model that he calls "The Three Circles of Speaking Energy" and shows you how to navigate and leverage the three circles to elevate your presence and your influence from the platform.

Steve will take volunteers to the platform and coach them in real time right there on the spot to draw from them magic they never even knew existed. Maybe YOU will be one of them!
After this session, you'll never look at a speaker the same way again. This session will ruin every conference you go to from now on!

Part Two: The Keynote that Sells - Driving Business from the Platform Without the Pitch.
This is Steve's most requested breakout session at speaker conventions around the world.
A powerful process to strategically position your unique expertise, and tactically deliver your message to drive business directly from the platform. You'll discover how to mine your expertise for the hidden, unique wisdom called your "expert insights." You'll learn a proven system to organize your keynote into a one-of-a-kind message that drives sales in a very specific way. Increase your sales from the front of the room without offers, hype, or any of the other high- pressure sales tactics that make you cringe. Let your message do the selling.

Part Three: The Killer Keynote Template: Craft a Signature Message that Hits a Home Run Every Single Time!
Use Steve's proprietary system called "The Killer Keynote Template" for crafting a high-impact keynote address.

This template will not only equip you to design the perfect keynote, but it will allow you to do it in a fraction of the time it normally takes to craft a great message.

This is a tool that you can use to prepare all of your keynotes from now on.
No matter of your keynote is 60 minutes or 2 minutes, this template will save you hours of time and elevate the strength of your message in a huge way!

So not only do we have the one Steve but we have a second Steve! Steve Bustin will be joining us in between Parts one and two from Steve Lowell


Speaker 2: Bustin' Myths With Bustin
Steve Bustin
Steve Bustin is PSA National President for 2019/20 and will be diving into his theme for the year, More Business, Better Business, by exploring (and exploding) some of the myths about running a speaking business so we can start to separate the facts from the fiction.

Steve's aim for his presidential year is to encourage all members, wherever they are in their career as a speaker, to develop and grow a business that works for them. In this fun and interactive session he'll be looking at myths and truths around speaking, running a business - and the PSA itself. He'll be asking questions such as 'Do you need a keynote to be a speaker?' 'Can the PSA help me to get new clients?', 'What's the right business model for a speaking business?' and 'What's the deal with this starfish story I keep hearing about?'. He'll also go behind the scenes on his own business and explain some of the mistakes he made, the tools and approaches that have worked for him and what he wishes he'd known when he first started out as a speaker.

From Steve's session you will go away with:
* Tools and tips you can apply to your own business to help you grow and develop
* An understanding of how to maximise your PSA membership to help boost your business
* Knowledge of some of the things that have worked - and not worked - for other speakers.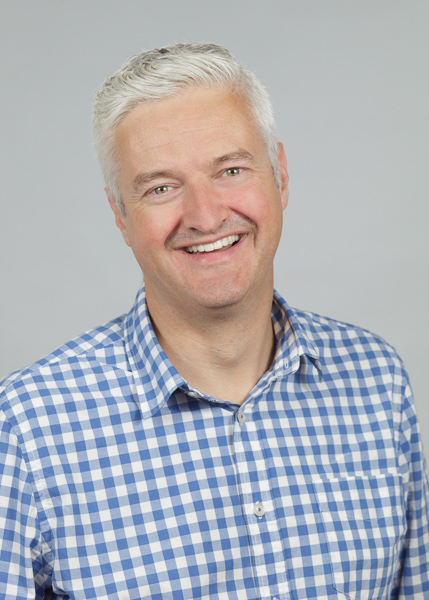 Steve Bustin runs Get Your Voice Heard, working with individuals and organisations who need to get their message heard by the people who matter to them, from the stage, in the media or online.

Steve does this as a communications consultant, speech coach, keynote and seminar speaker and author. He specialises in working with people and businesses in the pharmaceutical and healthcare sectors.

Steve's the author of two books: The Authority Guide to Presenting and Public Speaking and The Authority Guide to PR for Small Businesses. He's a former BBC News Journalist and ran a PR agency for 11 years. He was named National Speaker of the Year by the PSA in 2015 and is currently National President of the Association.

Please note: Lunch is not included in cost to attend.
How do we use your data?
When you register to attend a PSA event, we share your name and contact details with the person running the event. For regional meetings, this will be the Regional President. They may share these details with members of the Regional Committee, for the purposes of contacting you about the event, welcoming you, and following up with you afterwards.
When & Where

Maldron Hotel
98-107 Pearse Street
Grand Canal Dock
D02 RK37 Dublin
Ireland


Friday, 29 November 2019 from 09:30 to 17:30 (GMT)
Add to my calendar
Organiser
Our aim is to help you speak more and speak better. Our events will help you do just that.
Cancellation Policy: Please be aware that we do not accept cancellation of bookings for PSA meetings, as we make arrangements to support the number of places booked and incur costs that cannot often be recovered. If you have booked a place at a PSA event and are no longer able to attend, please ask around your local PSA community to see if another speaker wishes to attend in your place - we're happy for you to transfer your booking, and just ask that you let us know by emailing admin@thepsa.co.uk.
Processing your personal data: Please note that when you book an event your data will be processed in accordance with the PSA's Privacy Notice. This is in addition to Eventbrite's privacy policy.