PSA Ireland - Progress your career by making money from speaking #2

Saturday, 25 February 2017 from 08:30 to 13:00 (GMT)
Event Details
PSA Ireland - Make Money from Speaking: How to Progress Your Career!

This 1 hour Telemarketing Masterclass will change the way you think about picking up the phone. As the UK's top speaker and expert in his field Anthony will show you how he became known as "The Telephone Assassin". He'll be looking at the importance of telephone etiquette and how to get permission to speak, while providing a call structure to follow and some techniques to keep you in control of your calls. 

Addressing some of the "mind-set" issues many speakers have about looking 'desperate', we'll then help you create a wish-list of clients to approach, and a sales strategy to turn them from a prospect into a client. If you want to make money out of speaking, and get more bookings, this is one you don't want to miss!

About our first speaker Anthony Stears, The Telephone Assassin

The Telephone Assassin is on a mission to get businesses talking again and stop people from hiding behind their emails and social media. Helping clients to get in front of more of their ideal customers and getting more business from their existing customers, Anthony has made calls for a huge range of businesses. When he found himself as the sales or marketing manager for 5 different companies all at the same time, he realised that his growing waiting list of clients needed to be serviced too. After working closely with an NLP master trainer he was able to teach people to "fish for themselves" as he started to really understand the power of his communication style, so combined with the structure he had developed, Anthony began to run a Telemarketing Masterclass.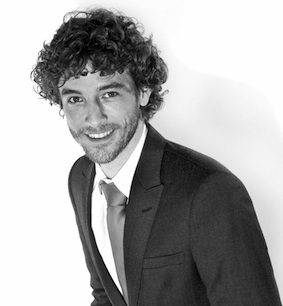 Not realising just how many people are daunted by picking up the phone to a potential customer, calling someone to deliver bad news, or addressing an awkward situation/customer, Anthony was asked to develop a selection of mini master-classes that would help people to, 'Avoid Rejection', 'Get past the gatekeeper', 'Perfect their pitch' and 'Build rapport' fast over the phone.

Working with business owners, sales departments, account managers and customer service teams Anthony can give you a clear structure to follow, ways to stay motivated when making calls, instil the importance of prospect management, techniques for closing more appointments, and "the art" of a perfect follow up call. Enabling you to take control of your conversations and giving you the ability to make each call count. 

Engaging customers and prospects in the right way brings huge value to both parties. Helping business to find more opportunities and converting more enquires in to sales. Anthony doesn't teach people how to sell, but simply show them how to help their customers to buy.

Our second speaker is Alec Drew, The Straight Talker


Alec is President of the Professional Speaking Association Ireland region, and is focussed on helping you 'Progress your career by making money from speaking'.  
He is passionate about the power of effective and consistent communications and how it can drive new business. He was Managing Partner of one of Ireland's best-known Design Houses for more than 25 years and now uses that experience to help you find new customers. He developed a proven methodology that works across all businesses, is easy to implement and delivers tangible results.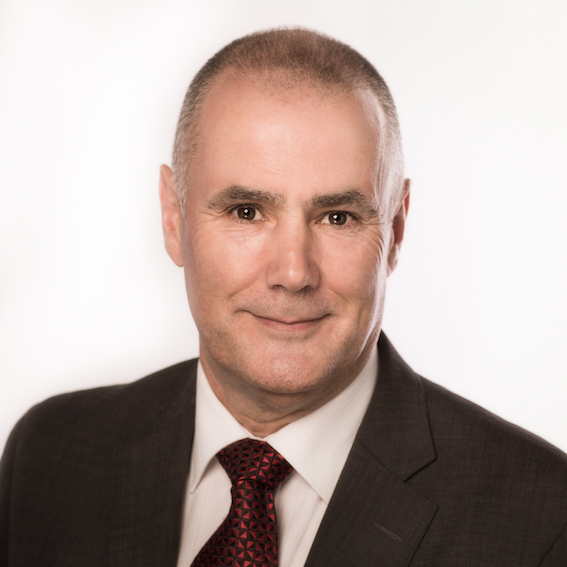 Learn about the 3 Massive Mistakes business owners make when purchasing important items. No matter what type of business you have, design and print will become a requirement at some stage. This could be a website, brochure, logo or some marketing materials. 

Alec's 30 years experience in the industry has taught him that most business owners waste a huge amount of their valuable resources buying the wrong solutions.
He will demystify the process, show you how to get the best from your limited budget and get a real return on your investment. 

Why this workshop is important to you and how it will benefit you in your decision making:
1. You will understand how design works and how to use it strategically.
2. You will know the different options available to you and how to select
the right people for the right project.
3. You will be able to measure your return on investment and adapt your
strategy going forward.
4. You will understand the importance of a properly written brief, how to
fill it out and you will be given an adaptable template to use over and
over again.
5. You will learn how certain designs can be recycled.
6. You will leave understanding the importance of imagery and how to purchase it in an economical
way.
7. You will learn what you can do in-house without calling in a designer.
8. You will leave understanding how design and print work hand in hand (which will save you a fortune).
AGENDA

Members only meeting
08:00 DOORS OPEN / Refreshments
08:30 Members only – Get your business on track for 2017
Members and Guests Meeting
10:15 DOORS OPEN / Refreshments 
10:30 Showcase 1
10:45 Showcase 2
11:05 How to buy design and print with Confidence!
11.35 Comfort break
11:45 The Telephone Assassin shows you the power of the telephone
12:45 Wrap up
13:00 Networking – informal in bar
When & Where

Hilton Dublin Airport Hotel
Northern Cross
Malahide Road
D17 Y924
Ireland


Saturday, 25 February 2017 from 08:30 to 13:00 (GMT)
Add to my calendar
Organiser
Our aim is to help you speak more and speak better. Our events will help you do just that.
Cancellation Policy: Please be aware that we do not accept cancellation of bookings for PSA meetings, as we make arrangements to support the number of places booked and incur costs that cannot often be recovered. If you have booked a place at a PSA event and are no longer able to attend, please ask around your local PSA community to see if another speaker wishes to attend in your place - we're happy for you to transfer your booking, and just ask that you let us know by emailing admin@thepsa.co.uk.
Processing your personal data: Please note that when you book an event your data will be processed in accordance with the PSA's Privacy Notice. This is in addition to Eventbrite's privacy policy.