PSA London June: Getting More Speaking Gigs

Saturday, 8 June 2019 from 10:00 to 16:30 (BST)
Event Details
This one-day event will help you to get more speaking gigs. You will understand how to improve your chances to getting noticed by people who regularly book speakers, and to improve your marketing.


You will walk out with tips and tactics you can use the next day, and strategies to change how your speaking business.


In the room will be people who are new to professional speaking and international keynote speakers. The networking alone is invaluable.


Early bird tickets are available until 26th of May. Book your ticket today
How to be a digital leader and use social media to increase your speaker profile
Warren Knight



Warren Knight is a Top 100 Global Influencer and internationally recognised professional speaker, trainer, coach on Digital Leadership and a Digital Transformation (DX) strategist, he's an award-winning technology entrepreneur with 12 years digital experience and author of Think #Digital First.

In this thought-provoking presentation, Warren will be sharing with you how every speaker can embrace technology from social media to marketing automation and A.I. to help increase your speaker profile in a digital age. Warren will share how building brand awareness and marketing to your niche target audience helps decrease the sales cycle and embraces building customer retention by using the latest technology. You will walk away with a digital sales and marketing strategy to implement immediately into your business!
What do speaker bookers want?
The phrase speaker booker is one that seems to get thrown around speaking discussions as if there was such a person as a speaker booker. Unfortunately, there are many different people who book speakers, they look for different things and have different audiences!

To help you understand some of these perspectives we have a panel of speaker bureau owners and people who run CEO groups working with us.
You'll end the day understanding what they look for, how you could provide it, and having made some great connections. 

You'll also get to watch six PSA London speakers present to the panel of bookers, so you can learn from their experience as they attempt to get booked.

Prize Winning Leadership
Roger Fairhead



Roger is the regional president of the PSA in Staffordshire, and an expert in leadership specialist delivering Leadership for Organisational Achievement through Speaking, Training and Coaching to business leaders and executives.

How do we help people to catch the vision and do something differently so that there becomes the new here? The most compelling dreams are caught, not taught, and the most compelling leaders generate an enthusiasm and excitement for the dream that is infectious and is caught by their team.

We all know that if we keep doing what we've always done, we'll keep getting what we've always got. To change that cycle we need to do something NEW. That's your Next Exciting Win. 
How to get booked again and again
Jamil Qureshi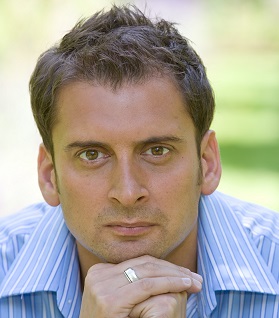 Jamil Qureshi is one of the foremost practitioners of performance enhancing psychology.
In 2006, he was appointed as the first-ever official psychologist to work with the European Ryder Cup team. They made history in winning by a record-equalling margin.
Ranked among the most influential figures in British sport in 2009, Jamil was voted in the top 100 most powerful men in golf 2008 by his international peers.
He has worked successfully with three English Premiership football clubs, one of which reaching a record position from its halfway point in the season.
He has applied his expertise to his speaking business to quickly become one of the most successful speakers on the circuit
By listening to this presentation, you will learn:
• Some of the strategies and tactics used by Jamil to get more work
• How to leverage relationships with other speakers and Bureaus
• How to speak more

What is the program?
• 9:30 Arrival, networking and breakfast. Get to know your peers.
• 10:00 Official start 
• 10:10 "How to be a digital leader"– Warren Knight
• 11:00 The speaker booker panel 
• 13:00 Hot Lunch is served 
• 14:30 Reviewing the morning's lessons
• 14:50 "Prize Winning Leadership" -Roger Fairhead
• 15:15 "How to get booked again and again" - Jamil Quershi
• 16:20 Closing – The regional president
• 16:30 Open networking
• 17:00 Social networking (a.k.a., the pub)


What this is NOT:
This is not a day to sell you a "bigger event"; it is a part of a regular programme run by the PSA to help members speak more and speak better and we welcome non-members. 
The PSA run events around the country providing networking and training, for speakers, by speakers. As an association, we can keep your investment reasonable.

What others say:
Authentic comments made by PSA London members and visitors
"Just wanted to let you know how welcome I felt here today – the energy is amazing here!"
"There is so much that I've gained…the speakers were incredible!"
"The break outs for the showcase feedback work so well and we learn so much during the process"
"The mastermind session was just what I needed. Perfect timing"

A summary of what you will get:
1. Enjoy an all-day event in a premium venue in Central London
2. A welcoming atmosphere for speakers at all levels
3. Breakfast with coffee and pastries (included in the fee)
4. Fully catered hot lunch (included in the fee)
5. Three showcases with feedback from up and coming speakers
6. Keynote presentations from international expert speakers
7. You will feel pumped as you leave the day, knowing that you discovered new ways to speak and run your business.
8. And much more…


Join aspiring and professional speakers on Saturday 8h of June at the London PSA, by booking your tickets now.
How do we use your data?
When you register to attend a PSA event, we share your name and contact details with the person running the event. For regional meetings, this will be the Regional President. They may share these details with members of the Regional Committee, for the purposes of contacting you about the event, welcoming you, and following up with you afterwards.
When & Where

ETC Venues
86 Edgware Road
Marble Arch
W2 2EA London
United Kingdom


Saturday, 8 June 2019 from 10:00 to 16:30 (BST)
Add to my calendar
Organiser
Our aim is to help you speak more and speak better. Our events will help you do just that.
Cancellation Policy: Please be aware that we do not accept cancellation of bookings for PSA meetings, as we make arrangements to support the number of places booked and incur costs that cannot often be recovered. If you have booked a place at a PSA event and are no longer able to attend, please ask around your local PSA community to see if another speaker wishes to attend in your place - we're happy for you to transfer your booking, and just ask that you let us know by emailing admin@thepsa.co.uk.
Processing your personal data: Please note that when you book an event your data will be processed in accordance with the PSA's Privacy Notice. This is in addition to Eventbrite's privacy policy.