PSA London November - Grow your business and speaking skills

Saturday, 11 November 2017 from 09:30 to 17:00 (GMT)
Event Details
Public Speakers: Grow your business and speaking skills at PSA London.

Growing a speaking business can be disheartening. 
You mastered your craft: You can hear a pin drop, as your audience is mesmerized by your story; on the edge of their seats.

Then you face the ultimate question.
"How do I get my next gig?"

Self-doubt arises … 
Your heart starts racing.
Your palms start sweating.

"Am I really bookable?"
"What will they think of my speech?"
"Will they say YES to me?

Imagine if you could get practical advice from successful speakers sharing what worked for them to get more gigs? 

What if you could discover and implement one simple tweak that would give you your next BIG win?

Imagine chatting with the successful around a cup of coffee so you get to know them and really understand how they did it.

Look no further…

Pearl Jordan, Regional President of the Professional Speaking Association (PSA) London and her team, invite you to join our next 1-day event to speak more and speak better.

You will find a room full of speakers sharing a same mission: to connect and contribute. 

From the moment you walk in, you will feel welcomed and included in the group.

We at PSA London follow a proven structure to help speakers get to the next level.

To start the day selected speakers deliver ten-minute showcases and receive laser-focused feedback from the audience on four categories:
1. Content 
2. Delivery 
3. Stagecraft 
4. Bookability. 

The morning continues with additional guest speakers who take to the stage to share strategies to help grow your business and craft your speaking.

During a 1-hour, three course lunch break you get to know fellow speakers. And after lunch more great speakers take to the stage to share their expertise.

The power of Mastermind groups

Andy Lopata will reveal the powerful impact of Mastermind groups.
Imagine having a "secret weapon" to breakthrough any difficulties in your business using the power of a Mastermind group. A "weapon" to improve your business, create focus and develop your skills.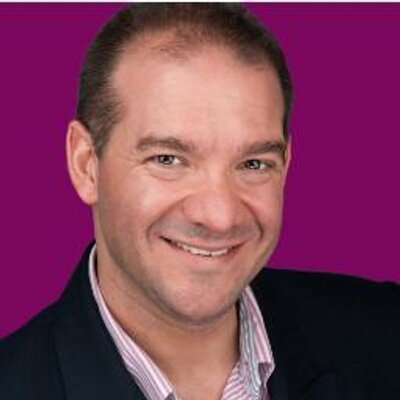 Andy is a Fellow and former Board Member of the PSA and has been labelled 'one of Europe's leading business networking strategists' by The Financial Times.

He will answer the following questions:
• How do I set up a mastermind group?
• What are the benefits of a mastermind group?
• How should we run a mastermind group?

What's more? 

After his talk, you will "mastermind" LIVE with your fellow members.
Yes, there will be a break out practical session.
Giving you yet another chance to connect with aspiring and successful speakers.

Building a 6-figure speaking business

Chris Merrington says, "With apologies to Rudyard Kipling .......
Who? What? When? Where? Why? How? How much? Again? More? Next?" 

When you want to build a speaking business to 6-figure and beyond you want to listen to what Chris has to say.



Our very own Chris Merrington will show you how to grow in confidence and self belief so that you can negotiate effectively and generate 6 figures and beyond! 

AND at the end of the day there will be more networking and finally we will have social drinks at the pub (where real networking happens according to some).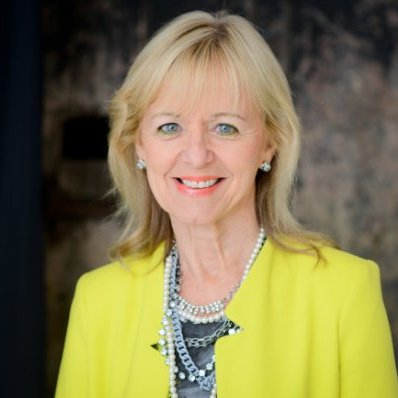 SYLVIA BALDOCK
'Presenting with Power, Passion and Presence'

Turning every presentation into a powerful 'performance'.

Bringing more of YOU to the stage

Who are you? What do you have to offer? What's your back-story? – no matter how insignificant you may think it is – your personal story is what makes you the person you are today and recognising that and sharing your uniqueness will keep your audience engaged and differentiate you from other speakers in your specialist field.

Building a Powerful Personal Presence on and off stage  - How to be seen and remembered for all the right reasons.

A strong Personal Presence engages your audience, creates opportunities, opens doors, gets you in front of people who wouldn't normally see you, it leads to joint ventures, increased business and much more.

Sylvia will share some of her top tips on developing a more powerful stage presence.

How are You Presenting? 

How can you engage, educate and enthral your audience?

Who is your target audience and what do they want to hear?
Why should they listen to you? - Your credibility – what's your experience, how can you help them, inspire them, solve their problems?

How do you craft a great talk – what are the key elements that make a good talk outstanding?

This session will also include Top Tips on –
• How to make an impact when you walk onto a stage
• How to engage your audience and leave them wanting more
• How to be seen as the 'Expert' in your field
• How to be remembered for all the right reasons

Details of the event

The event is on Saturday 11 November from 9:30am until 5pm in Central London.
I know it is a whole day, on a weekend and it is your time.

However… 
Listen up.

When speakers are serious about growing their business, coming to PSA London can be their most important decision. 

Why?
Because getting to know speakers and applying what you will discover can literally transform your business.

What you will NEVER get at PSA London
Oh… and one thing you need to know: We do not sell from the stage.
This is not a day to sell you a "bigger event". 

The day is the big event to help speakers get to the next level.
It is because we operate as an association that we can keep your investment reasonable.

The day is powerful training for speakers by speakers.
You will receive tremendous value on this day.

Let me recap for you what you will get.

1. Enjoy an all-day event in a premium venue in Central London
2. A welcoming atmosphere for speakers at all levels
3. Breakfast with coffee and pastries (all included in the fee)
4. Fully catered hot lunch (included in the fee)
5. Tea break in the morning and afternoon
6. Two showcases with feedback from expert and up and coming speakers
7. Three keynotes from expert speakers
8. You will feel pumped as you leave the day, knowing that you discovered new ways to speak and run your business.
9. And much more…

Timings: 
09:30: Breakfast - coffee and pastries
10:00: We start 
11:30: Coffee & Tea break
13:00: Hot lunch
14:00: Restart
16:00: The main event ends and the important networking continues
17:00: The networking gets really serious as we move to the pub

Join Us!
Join aspiring and professional speakers on Saturday 11 November at 9:30am by booking your tickets now.
The early bird tickets are available until Wednesday 8th November so book your ticket quickly.

Simply click on the green "Order Now" button at the top of the page to reserve your seat.

PSA London is on a mission to INFORM, EDUCATE, ENTERTAIN AND INSPIRE. We hope you'll join us on our journey.
When & Where

Etc Venues
Garfield House
86 Edgware Road
W2 2EA London
United Kingdom


Saturday, 11 November 2017 from 09:30 to 17:00 (GMT)
Add to my calendar
Organiser
Our aim is to help you speak more and speak better. Our events will help you do just that.
Cancellation Policy: Please be aware that we do not accept cancellation of bookings for PSA meetings, as we make arrangements to support the number of places booked and incur costs that cannot often be recovered. If you have booked a place at a PSA event and are no longer able to attend, please ask around your local PSA community to see if another speaker wishes to attend in your place - we're happy for you to transfer your booking, and just ask that you let us know by emailing admin@thepsa.co.uk.
Processing your personal data: Please note that when you book an event your data will be processed in accordance with the PSA's Privacy Notice. This is in addition to Eventbrite's privacy policy.