PSA London – Speakers: Discover a simpler way to market

Saturday, 10 February 2018 from 09:30 to 17:00 (GMT)
Event Details
PSA London - How to grow your speaking business, by improving your marketing
This month at PSA London, we are ready to give you the marketing tools and speaking techniques that will make a difference for your business.
So if you are the kind of speaker who wants to get more bookings and discover new ways to get his speaking skills to the next level, then read on!
On the day, you will discover 4 great speakers who will focus on a specific topic:
 

Graham Jones: How to get more bookings via the Internet without wasting your life on the Internet

 

Nathan Littleton: The content conundrum: How to create great content that sells

 

Sue Richardson: How to supercharge your speaking business by publishing the right book

 

Vik Sivalingam: Get bookings for your unique way of speaking
 Let me give you a little more details about them and what they will share.
Graham Jones with How to get more bookings via the Internet without wasting your life on the Internet

We both know that marketing on the Internet is the holy grail of lead generation! 
When I see all these whizz kid with thousands of subscribers on their channel and they are all over the place, I scratch my head and stop for a minute to ask myself: "how do they do that?"
Between you and me, what they do is absolutely incredible!
I know the potential is there to get to the next level and have an even more prosperous business!
Unfortunately, you know how it goes…
You try to do something "simple" and end up spending HOURS online doing "things…
Honestly, these hours are frustrating AND don't get cash in the bank.
What Graham will show us is how to get more bookings via the Internet without wasting your life on the Internet.
How refreshing!
Trust me you don't want to miss out on this talk if you want tons of bookings!

Nathan Littleton with The content conundrum: How to create great content that sells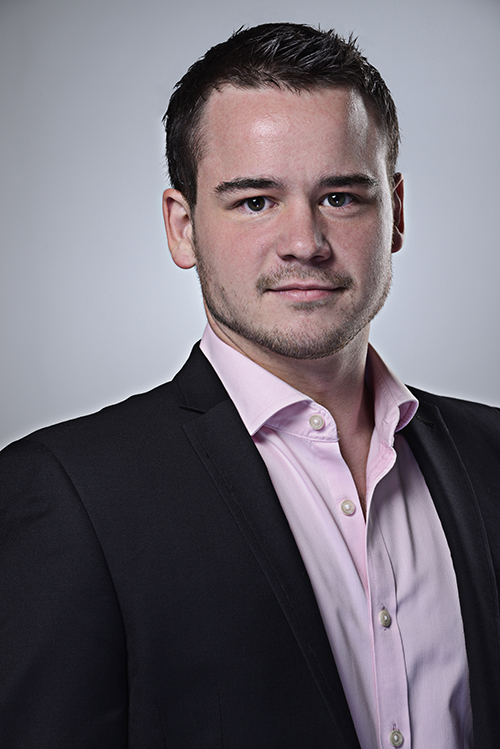 Nathan Littleton will tell us everything about how to create great content that sells.
Yes!
That SELLS!
We all know the saying: "Content is king".
With almost 60 million new blog posts every day, people EXPECT great content.
And great content is what people are after!
Have you ever heard someone say: "I am looking for an average blog post, do you know where I can find it?"
Never. It would be silly.
If your content is average, you will be long gone and forgotten.
So when you want to write content online that sells, I would strongly encourage you to join PSA London on 10th February to listen to the wise advice of Nathan Littleton.
Sue Richardson with How to supercharge your speaking business by publishing the right book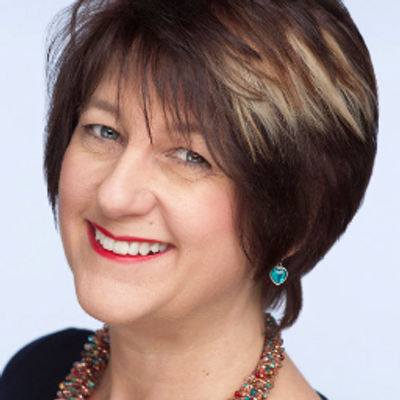 Following on the marketing insights of Graham Jones and Nathan Littleton, Sue will take to the stage.
Sue Richardson will re-assure us about how to create an extraordinary business asset that might look like a daunting task at first but will supercharge your business.
That is to write and publish your book.
YES! Some say: "You've got a book in you".
Speakers can be writers too and Sue will show you the tremendous benefits of writing your book to build a rock solid profile that results in getting more bookings!
And finally …
Vik Sivalingam with Get bookings for your unique way of speaking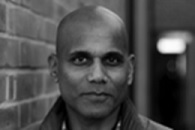 He will take you on a journey from preparation to presentation where he will combine the unique skills of an actor with those of a public speaker so you make a remarkable impact.
It will give you an extraordinary new way to get ready before you jump on stage and deliver the best speech of your life!
These 4 speakers will power the day and I strongly encourage you to grab your ticket now to see them because with what you'll learn, you will have the much-needed inspiration to your 2018.
I am sure you'd like to know more about the day.
But first, some pictures from the previous event.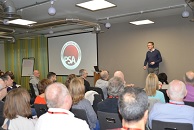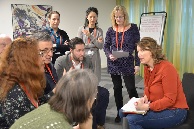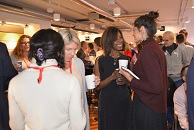 HOW WILL THE DAY UNFOLD?
The day follows a proven structure that helps speakers get to the next level.
As you will arrive at 9:30am, our team will greet you; show you the breakfast bar with free good coffee and pastry and introduce you to other speakers.
We start at 10am and selected speakers will deliver ten-minute showcases and receive laser-focused feedback from the audience on four categories:
 

Content

 Delivery

 Stagecraft

 Bookability. 
This activity gives a really good atmosphere as everyone is involved and really wants the best for the speaker who is on stage.
Then the keynotes will start with two of the main speakers and whose talks will fuel discussions during the 1-hour lunch break.
It is a great way to get to know fellow speakers. (From the moment you arrive, we do everything to make you feel comfortable and get to know as many people as possible.)
In the afternoon, two speakers will take to the stage and share strategies to help you grow your business and speak better.
What you will NEVER get at PSA London
We do not sell from the stage.
This is not a day to sell you a "bigger event".
The day is the big event to help speakers get to the next level.
It is a powerful training for speakers by speakers this is why you will receive tremendous value on this day.
The audience praises the event month after month as they leave the room inspired and full of energy.
Ready to join us?
The event is on Saturday 10 February from 9:30am until 5pm in Central London.
I know it is a whole day, on a weekend and it is your time.

However…
Listen up.
When speakers are serious about growing their business, coming to PSA London can be their most important decision.
Because getting to know other speakers and applying what you will discover can literally transform your business.
Booking this next gig…
Joining this speaker bureau…
As Simon Sinek said, "The goal is not to be perfect by the end, the goal is to be better today."
So join us!
Let me recap for you what you will get.
      

Enjoy an all-day event in a premium venue in Central London

      

A welcoming atmosphere for speakers at all levels

      

Breakfast with coffee and pastries (all included in the fee)

      

Fully catered hot lunch (included in the fee)

      

Tea break in the morning and afternoon

      

Six showcases with feedback from up and coming speakers

      

Four keynotes from expert speakers

      

You will feel pumped as you leave the day, knowing that you discovered new ways to   
     speak and run your business.

      

And much more…
Timings: 
09:30: Breakfast - coffee and pastries
10:00: We start
11:30: Coffee & Tea break
13:00: Hot lunch
14:00: Restart
16:00: The main event ends and the important networking continues
17:00: The networking gets really serious as we move to the pub


The booking fee starts at £48 for members in the early bird ticket.
We can keep your investment so low as we operate as an association and all the committee members are unpaid volunteers so all the money goes towards booking the room, the AV and the fully catered day for you.
It is now time to invite you to join aspiring and professional speakers on Saturday 10th February at 9:30am by booking your tickets now.
The early bird tickets are available until Wednesday 7th February so don't miss out and book your ticket now.
Simply click on the green "Order Now" button at the top of the page to reserve your seat.
When & Where

etc.venues Marble Arch
86 Edgware Road
W2 2EA London
United Kingdom


Saturday, 10 February 2018 from 09:30 to 17:00 (GMT)
Add to my calendar
Organiser
Professional Speaking Association
Our aim is to help you speak more and speak better. Our events will help you do just that.
Cancellation Policy: Please be aware that we do not accept cancellation of bookings for PSA meetings, as we make arrangements to support the number of places booked and incur costs that cannot often be recovered. If you have booked a place at a PSA event and are no longer able to attend, please ask around your local PSA community to see if another speaker wishes to attend in your place - we're happy for you to transfer your booking, and just ask that you let us know by emailing admin@thepsa.co.uk. 
PSA London – Speakers: Discover a simpler way to market