Description
The 2016 PSA MEGA Convention - Boost Your Speaking Business
This year's MEGA is designed to help you improve your speaking business. You will be able to learn from some of the top speakers from here in the UK and from around the world. They will help you discover just how you can build the best speaking business possible.
The line-up includes...
The speakers for MEGA are ready to help you ensure your speaking business grows. The line-up includes:
Nabil Doss - a global expert in getting the most out of your voice

Geoff Ramm FPSA PSAE - top advice on marketing your speaking business
David Avrin - an expert on business visibility
Katie Bulmer-Cooke - a former TV "Apprentice" and now a highly sought-after speaker

Dawnna St Louis - American business growth expert
Alan Stevens FPSA PSAE and Global Speaking Fellow - a world class expert on exceptional speaking

Plus....
This year, for first-timers, there will be a special session BEFORE the convention gets underway, which will help you discover how to make the most of MEGA.
The ever-popular, fast-paced "Meet the Experts" session
An exclusive meeting for Fellows and CSPs before MEGA officially gets underway
The return of the "Comedy Night" for aspiring stand-ups
And our Annual Awards Dinner and Foundation Fund Raising
Fantastic Venue in Nottingham
This year we are at the East Midlands Conference Centre, in Nottingham. It is just 10 minutes from the M1, 20-minutes from East Midlands Airport and 5 minutes from Nottingham Railway Station.
We have booked rooms at the highly-impressive, eco-friendly, new 4-star Orchard Hotel, right next to the conference centre. Those rooms will be available to you at a highly competitive price of just £80 (inc VAT) per night, to book please call the venue on 0115 876 0862 and quote the Professional Speaking Association and PSA MEGA 2016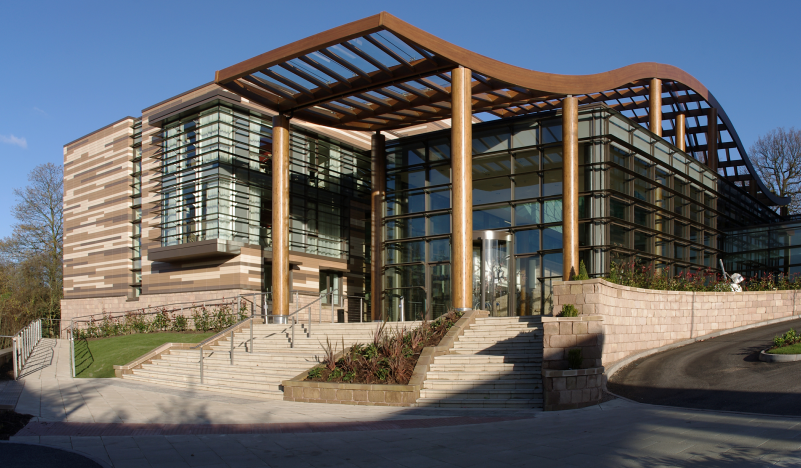 The Full Programme of Speakers
Friday 7th October
11.00 – 12.30 Fellows Meeting – David Avrin
11.45 – 12.30 New RPs meeting – hosted by Jane Gunn
12.00 – 12.30 First Timers' Meeting – hosted by Derek Arden and Lee Jackson
12.30 – 14.00 Lunch
14.00 – 14.05 MC – Alastair Greener - Introduces the event
14.10 – 14.15 President's Opening and Welcome, Tim Luscombe
14.15 – 14.45 Dawnna St Louis
14.45 – 15.15 David Avrin
15.15 – 15.30 Andy Rogers, 2015 Speaker Factor Winner
15.30 – 16.00 Coffee
16.00 – 16.15 Nabil Doss – GSF President's Update
16.15 – 16.45 Alan Stevens
16.45 – 16.50 MC Closing Remarks
17.15 – 18.45 Speaker Factor Semi Finals
19.30 – 21.00 Informal Dinner
21.30 – 23.00 Comedy Night
Saturday 8th October
08.00 – 09.15 GSF Breakfast – Nabil Doss and Alan Stevens
09.30 – 09.35 MC Welcome – Penny Haslam
09.35 – 10.05 Geoff Ramm
10.05 – 10.35 Celynn Erasmus
10.35 – 11.05 Peter Roper
11.05 – 11.35 Coffee
11.35 – 11.55 Tiffany Kemp
11.55 – 12.15 Peter Brandl
12.15 – 12.35 Andy Lopata
12.35 – 12.55 Katie Bulmer-Cook
12.55 – 13.00 MC explains Meet the Experts
13.00 – 14.15 Lunch
14.15 – 15.20 Meet the Experts
15.20 – 15.45 Coffee
15.45 – 16.15 Speaker Factor Finals
16.15 – 16.50 Nabil Doss
16.50 – 17.00 MC Closes Day 2 and introduces evening
17.15 – 17.45 Annual General Meeting
19.00 – 19.30 Pre-dinner drinks
19.30 – 21.30 Dinner
21.30 – 22.30 Awards hosted by Tim Luscombe and then Presidential Handover and Foundation Auction
Sunday 9th October
10.00 – 10.10 New President Welcome – Lee Jackson
10.10 – 10.30 Simon Hazeldine
10.30 – 10.50 Niels Brabandt
10.50 – 11.10 Mark Lee
11.10 – 11.40 Coffee
11.40 – 12.00 Jennifer De St Georges
12.00 – 12.30 Quick Fire Tips – Katie Bulmer Cook, Dawnna St Louis, Geoff Ramm,
Celynn Erasmus, Peter Brandl