Description
Another diverse, practical and information packed evening to grow your speaking business. Simon Raybould, author of the Presentation Genius unpacks the science behind a successful presentation. Liz Hardwick will give us the latest research about Search Engine Optimisation and how we can ensure our websites are visible. Finally, Scott McArthur will be showcasing and taking us on a journey exploring habits, disruption and decisions. See you there, Matt – Regional President.


Running order for the night…
6:30pm Doors open and networking
7pm Talks start
9pm Networking and discussion


The science of presenting – Simon Raybould
Every wondered why sometimes your presentation *works* and other times you mis-fire? There's a science behind making success more likely (but there are no silver bullets!). In this presentation on presentations, Dr Raybould looks at the research to make a successful presentation more likely.

Takeaways
• How to make it more likely your business presentation will be successful.


About Simon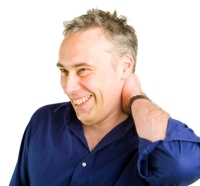 Simon began his working life as a research scientist, looking at the causes of children's cancers. He spent 24 years in research scientist and this need to use only what is proven has stayed with him as a speaker... He's also worked as a lighting designer, a playwright, and author, and a fire-eater. His last book, Presentation Genius debuted at number six in the best sellers list and his clients range from one man bands all the way to multinationals such as Dell and Renalut




SEO Made Simple – The Key to Being Found Online – Liz Hardwick
We've all had those spammy, faceless, sp$lling-ridd£n emails trying to sell us SEO (Search Engine Optimisation), but do we really need it? And what does Search Engine Optimisation even do?

It's almost impossible to rank on Google for anything apart from your business name without some form of SEO strategy. Around 83% of all search engine traffic is driven by good SEO, with the remaining 17% from paid adverts. Research has found that ranking on search engines implies to the buyer that you're a business to be trusted, but how does it all work?

Takeaways
• Why you should no longer ignore SEO
• What Google looks for in a top page 1 listing
• Simple tweaks for your website to increase your rankings


About Liz


Liz Hardwick is Co-Founder of award-winning Digital Training and SEO company, DigiEnable. She designs and delivers tech-based and online marketing workshops, and is a professional speaker at conferences and events across the UK, recently winning PSA's Regional Speaker of the Year 2018 for the North West and the TechWomen100 award.
Liz's career started in broadcasting working for some of the big names as well as spending a number of years creating media for charities, before starting her own business.
She is also a published author on Digital Storytelling, sits on a number of non-profit boards and is listed on the UK's Digital Leaders 100. She's a self-confessed productivity and SEO geek, loves tweeting as @Tech_Geek_Girl and supporting other women in(to) Tech.


Leading from the inside out (a revolution in plain sight) – Scott McArthur
Much of what we do is done by habit i.e. we do things because we have done them before – I aim to disrupt these habits. Key topics covered:

• The science of self-awareness – why the evidence suggests that only 15% (!) of us are self-aware
• The implications of this gap in our awareness (the web of causation and the evidence paradox)
• The impact of modern-day disruption and the attention economy on you and your emotions
• Why you should beware grand statements on the dangers of technology
• How slowing down improves your ability to make better decisions
• The importance of understanding why 1+1=3 (non-zero-sum game thinking – win/win)
• Frontiers of performance – biohacks such as nootropics (performance enhancing drugs) and contemplative practices (mindfulness techniques) are coming!

Takeaways
• How to make better decisions
• What represents good evidence and what does not (facts and alt-facts)
• How to meditate wherever you are

About Scott
Scott has worked as a research scientist, HR director, business consultant, writer and company founder. The core of Scott's craft is knowledge gleaned from working with over 200 organisations across the world delivering transformation and change programmes (clients have included Virgin, Capgemini, Microsoft, M&S and the MOD). Scott is a published scientist (degenerative disease) poet (narrative) and writer (music, prose and business) and has won awards for consulting, training, speaking and for his contribution to Scottish music.
When you register to attend a PSA event, we share your name and contact details with the person running the event. For regional meetings, this will be the Regional President. They may share these details with members of the Regional Committee, for the purposes of contacting you about the event, welcoming you, and following up with you afterwards.
Organiser of PSA Midlands March - Success, SEO and Science for Speakers
Our aim is to help you speak more and speak better. Our events will help you do just that.
On behalf of The PSA Board:
The coronavirus is a growing public health concern that is continuing to have a significant impact throughout the international events and conference industry. Due to the recent update from the UK Government requiring individuals to stay at home, our physical events have now moved online, registration for these is available via our events page as usual. With the situation changing at a rapid pace, we are keeping an eye on the official guidance and will be continually reviewing this.  
Rebecca Jones
PSA Chair
Cancellation Policy: Please be aware that we do not accept cancellation of bookings for PSA meetings, as we make arrangements to support the number of places booked and incur costs that cannot often be recovered. If you have booked a place at a PSA event and are no longer able to attend, please ask around your local PSA community to see if another speaker wishes to attend in your place - we're happy for you to transfer your booking, and just ask that you let us know by emailing admin@thepsa.co.uk.
Processing your personal data: Please note that when you book an event your data will be processed in accordance with the PSA's Privacy Notice. This is in addition to Eventbrite's privacy policy.
Photography
We will be taking photographs throughout the event and may also be video recording the event. By purchasing a ticket you agree that all photography may be used at the discretion of the PSA and for the business of any speaker being filmed during the event. However, if you do not wish to appear or be identified in any photography or video footage please advise any Committee member on arrival at the event so we can, of course, accommodate your preference.