PSA North West - Be A Better Speaker #3 - Killer Keynotes and Stupendous Stories

Wednesday, 10 May 2017 from 15:30 to 21:00 (BST)
Event Details
We're relaunching the PSA North West:
New Venue
Cheaper Tickets
Better Meetings
We're moving to The Lymm Hotel, Whitbarrow Road, Lymm, Warrington, Cheshire, WA13 9AQ. It's easily accessible off the motorway, parking is free, and there's a bar for us to gather in and enjoy our networking.
We've managed to bring down the prices of our tickets, so now you're getting even better value for money.
We're gathering at 2:30 to network and chat before the 3:30 masterclass, or meeting at 5:45 before the 6:30 evening start for networking. If you come to the masterclass and decide that you want to eat then order and pay for your food early so it's ready for around 6:00.
This is a 'don't miss' event:
In the Masterclass you'll learn how to build and develop a keynote which increases your earning power

In the evening you'll learn how to build a successful speaking business

And you'll discover out how to find and tell your story to grab your audience.
Masterclass: Crafting a Killer Keynote
3:30pm - 5:45pm
Whether you are a keynote speaker, trainer, workshop facilitator or an MC you need a Carefully Crafted Killer Keynote.
In this unique session Roger will:
Deconstruct his signature keynote - sentence by sentence, gesture by gesture, message by message... Staying in the Helicopter® - the key to profitable growth

Share important platform and voice tools

Explain why a keynote will add a zero to your fee!

Share some stories.........
This is an incredible opportunity to learn from one of the leading speakers in the UK, and is not to be missed.
What are you waiting for - BUY YOUR TICKET NOW
That's our Masterclass event. BUT THERE'S MORE:
There's Even More in the Evening
6:15pm - 9:00pm
We've got Lee Jackson, our President, telling us what he learned on the road to becoming a professional speaker; Hannah Kennedy-Jackson will tell us the latest about a unique online speaker's toolbox that's only available to associates/members/fellows of the PSA, the Speaker's Hub; and Mike Blissett will help us to turn stories into speaking gold.
Lee Jackson: From youth worker to PSA President - what I've learnt so far as a Yorkshire speaker!
Lee Jackson will share, in his own down-to-earth style, how he transitioned from his previous role running a youth work charity into being a pro speaker and what he has learnt along the way. It's speaking 101, nothing complicated or boring just loads of great practical tips and stories of success and failure so you don't have to make the same mistakes. Lots of questions and answers too in a session designed to help you Speak More and Speak Better.
By the end of Lee's session you will...
 1.     Learn the mistakes that Lee made so you don't have to!
2.     Understand how to start up and develop a speaking business from the PSA President.
3.     Know how to give what your clients really want to get the gig.
Hannah Kennedy-Jackson: The Speaker's Hub
What if you could get all the knowledge and help that you need to make speaking a successful profession at the click of a mouse? Well, now you can, with the Speaker's Hub website. Hannah will show us how the website can help you, how it works, when it's going live and how to access it. 
This amazing resource alone is worth the price of PSA membership!
Mike Blissett: The Speaker Within - How To Find and Use A Key Personal Story Within Your Presentation
Authenticity and the ability to tell your own unique story are two essential attributes that can help you create rapport with your audience, define who you are as a speaker, and demonstrate how you're different from others that may speak on a similar topic. In tonight's talk Mike will be sharing his 3-step process to help you:
1. Decide which key personal story to use in your presentation
2. Find the core message within that story
3. Ensure that message connects with your audience
Buy that ticket NOW
 Agenda
3:30pm - 5:45pm        Masterclass
Break
6:30pm - 9:00pm        Evening Meeting
6:30pm - Welcome, celebrations & introductions
6:45pm - Lee Jackson
7:30pm - Hannah Kennedy-Jackson
8:00pm - 8:15pm break for coffee/tea
8:15pm - Mike Blissett
9:00pm - Meeting closes
Meet our Speakers
Roger Harrop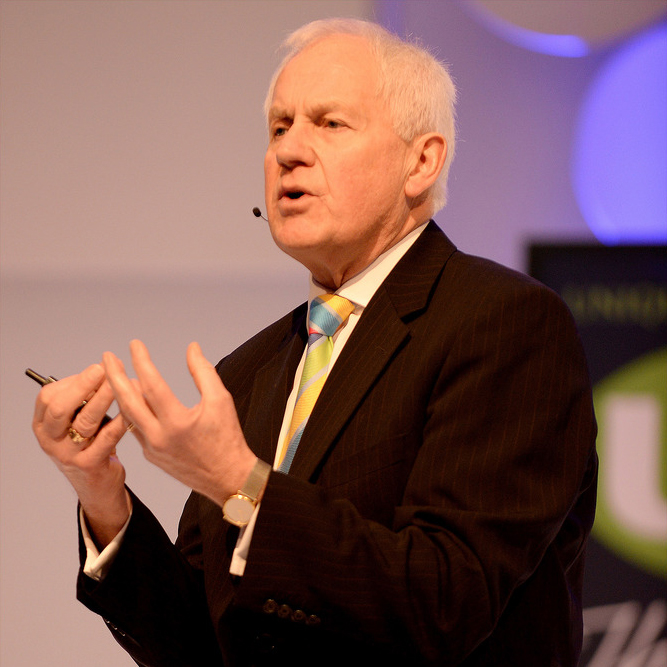 Former PSA President, Roger Harrop, The CEO Expert, is an international business  growth speaker who inspires and entertains audiences with his acclaimed Staying in  the Helicopter® programmes. Over 20,000 CEOs, business leaders and others in 48  countries have achieved transformational change through his thought-provoking,  entertaining programmes laced with real-life stories and humour.
Lee Jackson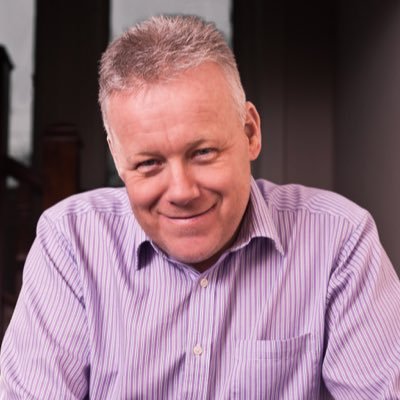 Lee Jackson is an international speaker, 'PowerPoint Surgeon', presentation coach and author of 11 books. Having worked in the voluntary, public and private sectors over the years he now works in businesses and education helping people to enjoy and succeed in challenging times. He is also the President of the Professional Speaking Association in the UK & Ireland. He lives with his wife and twins in West Yorkshire. He loves good comedy, old school Hip Hop and basketball. He doesn't like gardening. His website is www.leejackson.biz his twitter account is @leejackson.
Hannah Kennedy-Jackson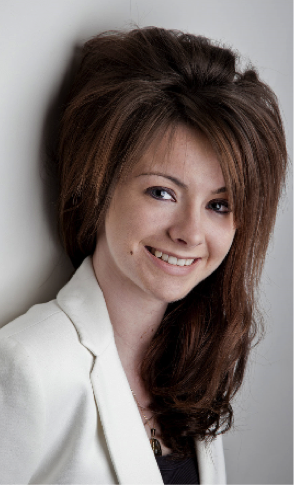 Hannah Kennedy-Jackson is one of the UK's youngest professional speakers. Hannah has travelled across the UK addressing hundreds of young people inside and outside of education and set them on their own journey to excellence. Her own journey began in adversity as a young child surrounded by violence and negativity, growing up was never going to be easy and the possibility of success seemed impossible.
At 19 years old Hannah started a career as a professional speaker and soon became the youngest Professional Member of the Professional Speaking Association. That's a lot of professional! In July 2015 Hannah was made a Fellow of the PSA, a terrific achievement shared with only around 700 speakers globally (PSA Fellows and Certified Speaking Professionals) and has been the youngest speaker to ever do so.
Mike Blissett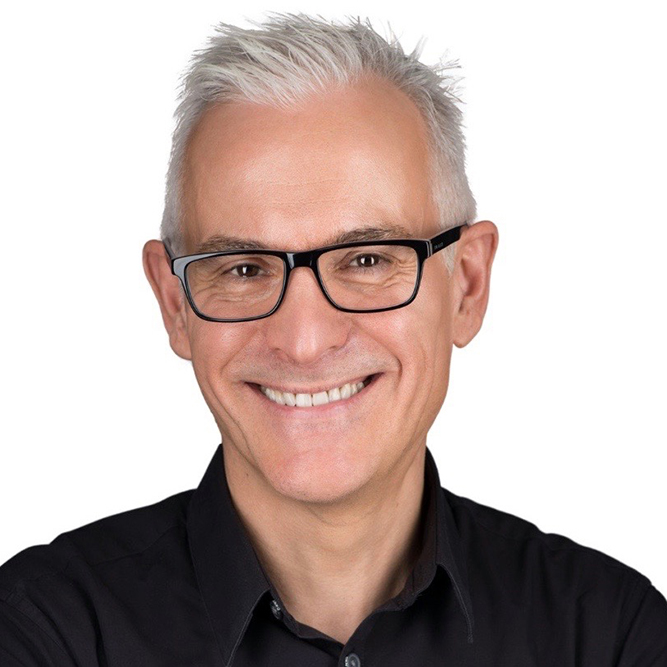 Mike has been a business coach and trainer since 2003. He's spoken at more than 900 events for The Coaching Academy, in 2016 he was asked to speak at the Malaysian Association of Professional Speakers in Kuala Lumpur, and most recently delivered a one day seminar on stage presence for a group of eye surgeons in Israel.
====================================
FUTURE EVENTS FOR YOUR DIARY
Wednesday 7 June - Speaker Planning & Evening event
Tuesday 11 July - Masterclass & Evening event
Tuesday 12 September - Masterclass & Evening event
Wednesday 8 November - Masterclass & Evening event
Wednesday 13 December - Speaker Planning & Evening event
When & Where

The Lymm Hotel
Whitbarrow Road
WA13 9AQ Lymm
United Kingdom


Wednesday, 10 May 2017 from 15:30 to 21:00 (BST)
Add to my calendar
Organiser
Our aim is to help you speak more and speak better. Our events will help you do just that.
Cancellation Policy: Please be aware that we do not accept cancellation of bookings for PSA meetings, as we make arrangements to support the number of places booked and incur costs that cannot often be recovered. If you have booked a place at a PSA event and are no longer able to attend, please ask around your local PSA community to see if another speaker wishes to attend in your place - we're happy for you to transfer your booking, and just ask that you let us know by emailing admin@thepsa.co.uk.
Processing your personal data: Please note that when you book an event your data will be processed in accordance with the PSA's Privacy Notice. This is in addition to Eventbrite's privacy policy.