PSA Scotland August: Speaker Factor, 5-Minute-Limit and Keynote Speakers

Saturday, 10 August 2019 from 09:30 to 16:30 (BST)
Event Details
9.30am - Refreshments.
10.00am - Welcome. 
Morning - Competitions. Afternoon - Guest speakers.
Lunch included. 
4.30pm Close. 
Evening (optional, not included in ticket price) - Social and Fringe Show (see below)



PSA Scotland August Full Day Extravaganza!
Speaker Factor and 5-Minute-Limit Challenge - Plus Guest Keynote Speakers

In the morning we will have two competitions for Members only.
In the afternoon, we will have Guest Keynote Speakers.


MORNING COMPETITIONS
What's it all about...

The annual PSA UK & Ireland national 5-minute-limit competition is called 'Speaker Factor'. The Winner of PSA Scotland goes on to the National Semi-Final at the Inspire Convention to compete to enter the National Final, also that weekend, on the PSA Main Stage. A BRILLIANT OPPORTUNITY to get well known across the PSA. 

Speaker Factor is for upcoming and aspiring speakers - so is open only to Associate Members.

Scotland Heats: Saturday 10th August (morning)
Scotland Final: Monday 23rd Sept, evening event in Glasgow
If you can't attend either or both, you can compete via video.

But you must be able to attend Inspire - and the PSA Scotland winner will be able to attend for FREE! 
National Finals at Inspire National Convention 4-6 October, in Coventry


PSA Scotland 5-Minute-Limit Challenge
This is open to all our Members of any level. We run this side competition not only for those who can't enter Speaker Factor. We also want to see you speak!! 

It lets others see you speak, know what you speak about - and therefore, be better able to refer you. Even if you can't participate - you can certainly learn a lot from those who do...


Contestant Tickets
Contestants can enter by advising me, Scott Johnston, at Scotland@thePSA.co.uk

To enter, email me no later than 2pm on 9th August. If you need to submit a video instead, there are certain conditions available on request. Your video must be received no later than that same closing date/time.

Tickets for contestants, in either competition, will be available for purchase at the discounted price of £25 until 3rd August. Thereafter, you can still enter until the closing date/time, but will need to purchase a full price ticket.

Coaching Support may be available. Let me know if you would like some coaching from PSA Scotland colleagues and I'll put you in touch.

ALSO - I'll be posting some helpful videos in the PSA Scotland Members Facebook Group. 


Judging Criteria
Judging Criteria will be the same for both competitions.

The judges will look for overall quality of the presentation. They will judge the entrants on four main criteria, weighted as indicated:

Stagecraft – how well the entrant uses the platform, props and so on (20%)
Script – how well the talk was constructed and worded (20%)
Delivery – how well the entrant delivered the talk, including vocal performance and body language (20%)
Bookability – is the speaker likely to be booked, is their talk likely to be paid for? (40%). The 'bookability' of a speech is defined as being something the intended market would pay for, as discerned by the judges at the event.


GUEST SPEAKERS
We have 3 excellent speakers throughout the day. We will hear more about how to deliver a Keynote and have two excellent examples.


Jeremy Nicholas, PSA Fellow and Past President of PSA London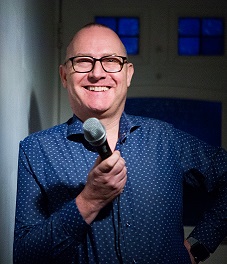 Following on from the brilliant Keynote Masterclass with Alan Stevens in June, Jeremy will give us Top Tips on Delivering a Keynote Speech.

Jem is an experience Keynote Speaker - and also a stand up comedian. Many of us went to see his Fringe show last year - and will do so again this year.

Grab your tickets here for his show 'What Are You Talking About?' at 8.25pm, not too far from our daytime venue (we'll grab dinner and drinks before we go) - only £12 (2-4-1 for Friends of the Fringe):

https://tickets.edfringe.com/whats-on/jeremy-nicholas-what-are-you-talking-about
Ilja Grzeskowitz, PSA Fellow 
Making a Difference – How to Build a Sustainable Speaking Business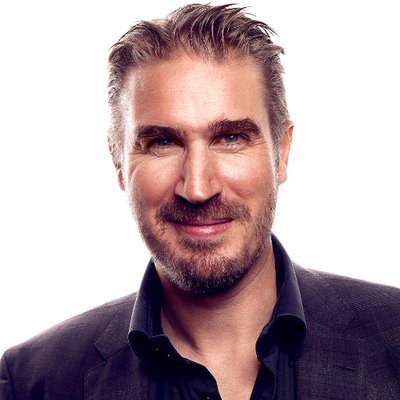 What does it take to be a successful professional speaker? How do you build a strong brand and what are the key factors for getting new clients on a consistent basis? In his presentation, Ilja opens his tool box and explains how to really make a difference in a market, that is full of sameness. 

You will learn the key ingredients of a great speech, that will be remembered long after you have left the room and how you can use it as your most important marketing material including: 

- How to develop a solid business strategy as a professional speaker
- How to craft a speech that builds relationships with your clients
- How to develop a solid business strategy as a professional speaker


Jon Baker, PSA Member and Current President of PSA London
Why society is designed not to work for many business owners, and what you can do about it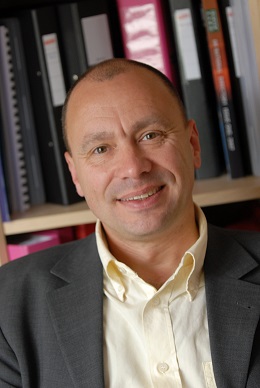 Overview: 20-50% of people, and maybe more, identify themselves as introverts for whom modern business culture is not designed. Yet these same people can run superb businesses. What's more, extroverts work better with other types of employee, if only they knew how to tap into introvert skills.

Takeaways: You will learn how:

1. some introverts thrive in places that many introverts run from
2. to communicate with introverts so you can do business with them more easily
3. to get more out of your introverted employees and colleagues, as an extrovert


Spotlight Speakers
We will have a guest Spotlight Speaker and there's space for one more from a PSA Scotland Member, this time not for the competitions, but for feedback.

Please apply using the Form in the FB group or email Scotland@thePSA.co.uk. First come...


Photography & Filming
We will be taking photographs throughout the event and will also be video recording the event. By purchasing a ticket you agree that all photography may be used at the discretion of the PSA and for the business of speakers being filmed during the event. However, if you do not wish to appear or be identified in any photography or video footage please advise me or any other Committee member on arrival at the event so we can, of course, accommodate your preference.


Lunch is included
As well as morning and afternoon breaks, there will be also be a break for a light sandwich/salad lunch. Please advise us of any dietary requirements if you have not done so previously, by email to Scotland@thePSA.co.uk.

We look forward to welcoming you to this excellent, unmissable day! Let me know if you have any questions...

Scott Johnston 
PSA Scotland Regional President
Scotland@thePSA.co.uk

www.thepsa.co.uk/regions/scotland-region 
www.facebook.com/groups/psascotland

The Professional Speaking Association of the UK and Ireland (PSA) aims to help members Speak More, Speak Better. For information about the PSA, including the benefits and how you can join, please visit https://www.thepsa.co.uk/membership. Also on that page you can sign up to receive email updates for the Scotland region of the PSA.

PSA Scotland is a branch of the Professional Speaking Association, for professionals who want to make a living being paid to speak or to raise the profile of their business through speaking. At our open events you'll receive a warm welcome and answers to all your questions, or feel free to email us at scotland@thepsa.co.uk. 
How do we use your data?
When you register to attend a PSA event, we share your name and contact details with the person running the event. For regional meetings, this will be the Regional President. They may share these details with members of the Regional Committee, for the purposes of contacting you about the event, welcoming you, and following up with you afterwards.
When & Where

Apex City of Edinburgh
61 Grassmarket
EH1 2HJ Edinburgh
United Kingdom


Saturday, 10 August 2019 from 09:30 to 16:30 (BST)
Add to my calendar
Organiser
Our aim is to help you speak more and speak better. Our events will help you do just that.
Cancellation Policy: Please be aware that we do not accept cancellation of bookings for PSA meetings, as we make arrangements to support the number of places booked and incur costs that cannot often be recovered. If you have booked a place at a PSA event and are no longer able to attend, please ask around your local PSA community to see if another speaker wishes to attend in your place - we're happy for you to transfer your booking, and just ask that you let us know by emailing admin@thepsa.co.uk.
Processing your personal data: Please note that when you book an event your data will be processed in accordance with the PSA's Privacy Notice. This is in addition to Eventbrite's privacy policy.