PSA Scotland - Supercharge Your Speaking Success

Tuesday, 3 October 2017 from 09:30 to 21:30 (BST)
Event Details
***SUPERCHARGE YOUR SPEAKING SUCCESS***
(Full day and evening event)


At our PSA Scotland October event we are absolutely delighted to have not one, but FOUR INTERNATIONAL GUEST SPEAKERS to help you supercharge your speaking success.


To give you the maximum benefit, the event will consist of a full day session PLUS our usual evening session - you can choose to come to one or both, but when you read what's on offer we know you'll want to clear your diary to spend the full day and evening with us!


Check out the details of this fantastic programme below:


DAY SESSION - 9.30AM - 5.45PM (Lunch included - please let us know of any dietary requirements)


JAYNE BLUMENTHAL
Adopting the 7-Figure Mindset
In this segment, you'll discover the source of those limiting patterns that are not serving you and start the process of replacing them with patterns that will. Jayne will share with you her 7-Figure Formula which includes:
• Measure your money mindset
• Finding your mindset source story
• Identifying your limiting beliefs
• Identifying your limiting patterns
• Changing your relationship to the source
• Establishing a 7-figure mindset
• Replacing your limiting beliefs with 7 figure beliefs
• Replacing your limiting patterns with 7 figure patterns

You will:
• Know and understand the source of those limiting beliefs that are restricting your growth and success
• Have a duplicate-able process for crushing those limiting beliefs and anchoring new, empowering and permanent beliefs that will revolutionise your life
• Be able to apply the life-changing techniques you learn from this day with unparalleled focus and confidence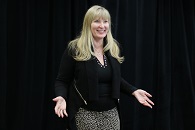 Jayne Blumenthal comes from a business background that spans over 30 years. For 25 of those years she owned a business in Montreal, Canada where she took the business from zero to over $5 million is sales in just a few years.
She later doubled that business from $5.5 million to $11.4 million in just one year and kept the business there until she retired from that business in 2010.
Since 2010 Jayne has been mentoring and coaching business owners and entrepreneurs to help them bring their business to the seven-figure mark by using the exact same mindset strategies that she used herself to generate an 8-figure business in Canada.
Known as "The 7-Figure Mindset mentor", Jayne shares her unique model which she calls her 7-Figure Mindset Formula.

STEVE LOWELL
Becoming a Category of One
How to measure the state of your reputation and establish the reputation you need to become a truly influential business powerhouse.
You will:
• Know who your relevant circles of influence are and how to expand them exponentially
• Understand how your circles of influence see you in relation to your competitors
• Be able to control what people are saying about you so you can control your personal brand


Be the Expert, Be Visible, Be Chosen
How to stand WAY above your competition just by changing the way you speak about yourself and your business.
You will:
• Know how to apply 3 shocking secrets to networking that you have never heard before
• Be able to grab attention and make yourself memorable in seconds without sounding (or feeling) like a sales person
• Have those you meet do your prospecting for you

Your Unique Value Proposition Model
How to create a model that shows your prospects why YOU are the only logical choice, and do it in 2-minutes or less.
You will:
• Know how to visually demonstrate why YOU are the undisputed expert in your field, and do it on the back of a cocktail napkin
• Explain to anyone, anywhere precisely the problem you solve and why it needs to be solved right now
• Explain your business with clarity, precision and confidence, which is something 99% of your competitors don't know how to do
The 3 Circles of Speaking Energy
Platform and delivery techniques that separate you from 99% of the speakers you see at conferences and conventions. These are the secrets and techniques that every business or keynote speaker should know but don't... but from now on... you will!
You will:
• Make every presentation an emotionally engaging experience for every audience
• Inspire, educate and influence your audiences with a seductive mix of artistry and authenticity every single time you speak
• Connect with any audience at a personal level allowing them to bond with you and your message

CAUTION: After this module, you will never look at a speaker or presenter the same way again. This one module could ruin every conference you attend from this day forth!


Steve Lowell, CSP has been on the live stage since the age of six, that's 49 years ago! In addition to being the 2017 Canadian Association of Professional Speakers (CAPS) National President-elect, he is a two-time past chapter president of CAPS Ottawa.
Steve has been a professional speaker and corporate trainer for 25 years.  In addition to speaking professionally he coaches speakers, executives and entrepreneurs around the world to position themselves as the resource of choice in their industry through speaking, networking and personal branding.
Through his unique mentorship and training programs, Steve has helped professional speakers around the world increase their game resulting in higher fees and more business.  Since 2015 alone Steve has helped over 30 of his clients become award-winning speakers.
An expert in platform technique and in personal development, Steve will share some principles and techniques that will transform your speaking and your speaking business. To find out more about Steve and see him in action go to http://stevelowell.com/speaking/
** Evening Event **
7.00PM - 9.30PM (Refreshments and networking from 6.30pm)
Light supper included - please let us know of any dietary requirements
BOB HOOEY
Building Blocks for Long-term Speaking Success
Launching and sustaining a successful speaking business is based on solid, easily applied foundations. Bob Hooey has learned some valuable lessons (some expensive) along the way that he will be sharing with us.
In this jam packed session you will learn:
• The 9 basic building blocks for speaking success
• The expensive potholes to avoid
• And loads of tips and techniques gleaned from 25 years in the industry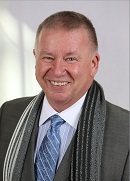 Canada's Ideaman, Bob Hooey works alongside leading-edge business owners, organizations, independent professionals, and individuals who want to enhance their leadership and careers. He partners with organizations that want to remain competitive, profitably innovative, motivate, educate, and empower their staff, improve client acquisition, increase sales and become more profitable. Thousands of leaders and professionals across North America and the globe have successfully applied Bob's creative, practical and 'profitable' Ideas At Work! over the past 20 plus years. The author of 37 books, Bob has been selected to speak at the Global Speakers Summit in Auckland, NZ next February.
AJ COOTS
Make Your Value VISIBLE: How to create authentic connection with your ideal audience...even before you walk in the room
In our fast-paced, visual message-driven culture, clients make snap-judgements about whether to work with you, whether to pay you what you're worth, and even if they want to make initial contact with you, in less than .02 seconds of viewing your profile and images online. You may know something's not working with your professional brand, but have no idea what to do about it. Or, you may not even be aware that your current 'visual story' is stealing opportunities from you by turning away your most profitable clients before you ever get the chance to meet them. There are simple rules to visual language that once you learn you can never unsee.


In this session, you will learn how to:
• Identify the personal characteristics that clients will pay you more for and learn to communicate them before you get to the negotiating table
• Differentiate yourself from your competition
• Avoid visual cliches that kill your credibility and prevent clients from seeing your real value
• Leverage visual language to speak to your ideal client and customers at a 'gut level', create new opportunities in your speaking career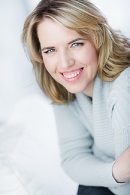 AJ Coots trained in the art of headshot photography working in the Canadian film industry in Vancouver, BC. But she now uses her powers for 'mortals, not models'. Today, influencers from all around the globe travel to work with her for their personal branding and headshot photography in her studios in Portland, Oregon and Paris, France. AJ loves to educate, teach, and empower people in all professions and walks of life, but especially loves helping "universe-denters" who through speaking, creating, and expressing are bringing their unique mark to the world.

STEVE LOWELL
The Killer Presentation Template: A Unique Approach to the Presentation Structure
In this session you'll explore a unique, scalable and effective method of creating an inspirational, educational and influential message. This template helps you gather your most relevant content and organize it into a focused presentation designed for maximum impact.
With this template, you'll be able to design any kind of talk of any length and for any audience. It's flexible, duplicable and most of all, easy to use.
Take it with you. Use it as is or modify it to make it your own. Either way, your presentations will be much more impactful because of this tool.

See above for Steve's bio & expertise.
We are so excited about this incredible programme with these four international guest speakers and we know that tickets are going to sell FAST. So make sure you book early to take advantage of our special EARLY BIRD RATES!!!
If you have any questions or would like to let us know about your dietary or other requirements, please email us at scotland@thepsa.co.uk
We look forward to welcoming you to this extra special PSA Scotland event designed to help you SUPERCHARGE YOUR SPEAKING SUCCESS.
Mel Sherwood
PSA Scotland Regional President
The Professional Speaking Association of the UK and Ireland (PSA) aims to help members Speak More, Speak Better. For information about the PSA, including the benefits and how you can join, please visit https://www.thepsa.co.uk/membership. Also on that page you can sign up to receive email updates for the Scotland region of the PSA.
PSA Scotland is a branch of the Professional Speaking Association, for professionals who want to make a living being paid to speak or to raise the profile of their business through speaking. At our open events you'll receive a warm welcome and answers to all your questions, or feel free to email us at scotland@thepsa.co.uk.
When & Where

Holiday Inn Glasgow
161 West Nile Street
G1 2RL Glasgow
United Kingdom


Tuesday, 3 October 2017 from 09:30 to 21:30 (BST)
Add to my calendar
Organiser
Professional Speaking Association
Our aim is to help you speak more and speak better. Our events will help you do just that.
Cancellation Policy: Please be aware that we do not accept cancellation of bookings for PSA meetings, as we make arrangements to support the number of places booked and incur costs that cannot often be recovered. If you have booked a place at a PSA event and are no longer able to attend, please ask around your local PSA community to see if another speaker wishes to attend in your place - we're happy for you to transfer your booking, and just ask that you let us know by emailing admin@thepsa.co.uk. 
PSA Scotland - Supercharge Your Speaking Success