PSA South East – Showing Speakers How to Fill Their Workshops, Seminars & Retreats!

Tuesday, 9 May 2017 from 17:00 to 22:00 (BST)
Event Details
Welcome to the Professional Speaking Association (PSA) South East – Showing Speakers How to Fill Their Workshops, Seminars & Retreats
On May 9th, we'll be sharing …
Almost everything you've ever wanted to know about How to Fill Your Workshops, Seminars or Retreats with Ideal Clients!
Avoid the 3 Massive Mistakes Speakers Make That Keep Their Workshops Empty
Something that some speakers fail to do all together, is to build a list of people interested in learning what they have to share.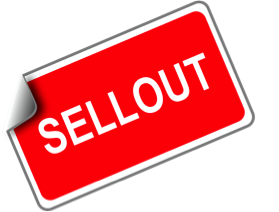 Supposing you have a room full of prospects and your expertise has the potential to impact massively on their businesses.
Delivered well, your expertise is worth rubies. Positioning your expertise STRATEGICALLY in the eyes of your prospect is the secret to how to get them to buy from you.
And that's just one of the elements of the Magnetize Your Audience programme that we're sharing at PSA SE this year.
At our May 9th event, speakers will include:
Lee Jackson, our National President: business owner at http://leejackson.org/
And there'll be 3 showcases from our members...
Pip Lawrence, business owner at http://www.dayonewellness.co.uk/
Amanda Sokell, business owner at http://www.azaralogic.com/
Melanie Loizou, founder at http://www.fishclimbtrees.co.uk/
Over the course of the year, we have our top speakers covering:
Getting really clear about who you're talking to (Your Specific Target Audience)

Keeping your focus narrow and deep (Specific Problem / Specific Solution)

Designing marketing messages that polarize, cut through the noise and 'land' for those you absolutely must attract

The importance of 'consistency' in your messaging and engagement

How systemising most of your business functions is essential to your success
And don't forget, all our sessions this year cover a comprehensive curriculum, as follows:
1) How to FILL your Workshops & Seminars - with Ease!

2) How to TEACH your Audience exactly what they want (& need) to learn from you in order for them to succeed!

3) How to MAXIMISE the MONEY YOU MAKE from all of the above!

You'll walk in a novice, and walk out a Great Marketer, Teacher & Speaking Professional with a Concrete Business Model after you've learned everything that's on offer at the Professional Speaking Association, South East Region over the coming twelve months.

If you can afford to miss just one of these sessions, then that's up to you. But if you're FED UP speaking for FREE (you know you're worth more!) - DON'T MISS OUT!

'Think of this as a PhD in "Making Money from Speaking"! '
QJ, Your President & Course Director
*Become an Associate Member of PSA
Associate Members may be individuals who are considering a career in professional speaking or who work for an employer where professional speaking is likely to become a major part of their role.
Associate Members may be people who work in an associated profession, such as in a speaker bureau, an events organisation, a publishing company or other similar businesses which have a clear interest in professional speaking.
Associate Members can also be individuals have any other interest in professional speaking.
Associate Members do not need to have their application assessed so they should not refer to themselves in any way which implies they are Professional Members, nor should they use the PSA logo.
Fee: £150 per year
When & Where

Brandshatch Place Hotel & Spa
Brands Hatch Road
DA3 8NQ Fawkham
United Kingdom


Tuesday, 9 May 2017 from 17:00 to 22:00 (BST)
Add to my calendar
Organiser
Our aim is to help you speak more and speak better. Our events will help you do just that.
Cancellation Policy: Please be aware that we do not accept cancellation of bookings for PSA meetings, as we make arrangements to support the number of places booked and incur costs that cannot often be recovered. If you have booked a place at a PSA event and are no longer able to attend, please ask around your local PSA community to see if another speaker wishes to attend in your place - we're happy for you to transfer your booking, and just ask that you let us know by emailing admin@thepsa.co.uk.