PSA Thames Valley February 2019 - Not One, but Two Award Winning Speakers!

Thursday, 21 February 2019 from 16:00 to 21:00 (GMT)
Event Details
Not One but Two Award Winning Speakers!
Finding your VOICE
Heather Wright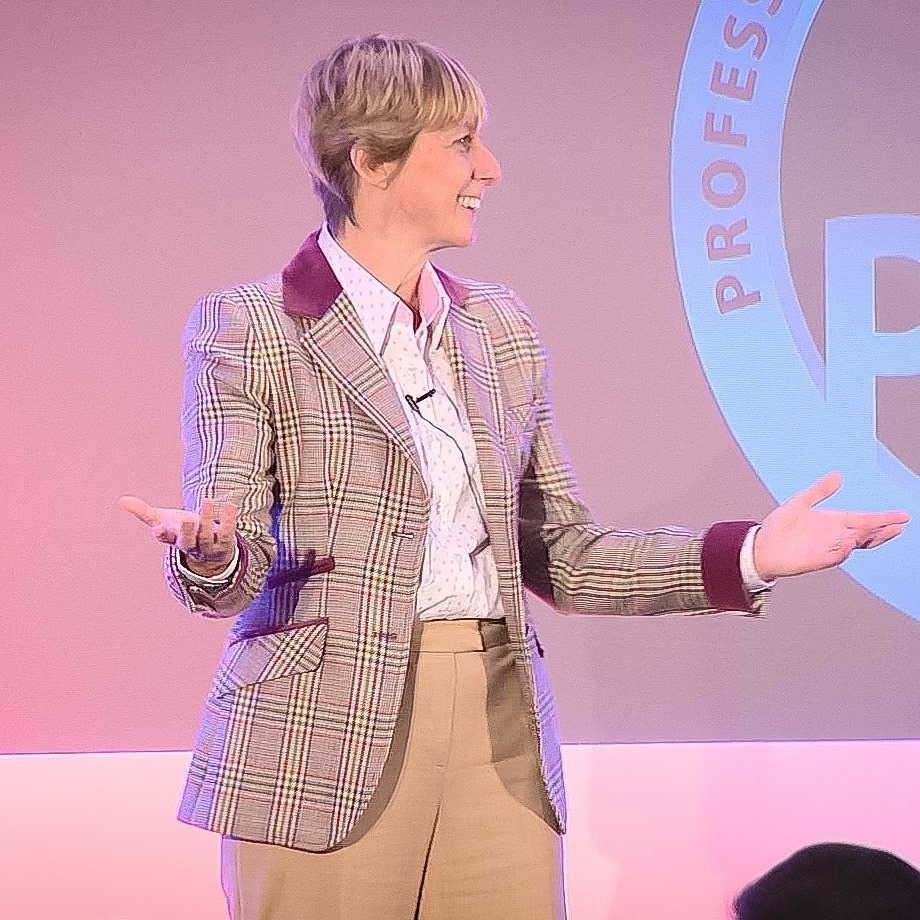 Helen Keller said "Life is either a daring adventure or nothing?"
If life truly is a daring adventure then it will be unpredictable, exciting and have some times where the hero (that's you) will be clinging to the cliff edge with your fingertips. Are you prepared mentally for all of that? We love the good but are we really ready for the uncertain and the irregular? Or even the downright painful? As the fitness gurus tell us, we all need a strong core. As Heather will tell us, we also need a strong mental core which she calls your VOICE.
How do you develop it? Come along and find out how to find your VOICE
Heather will help you to:
Understand the areas in which you need to grow, to be able to handle the rough that will inevitably come with the smooth.

Know how to start developing your VOICE to give you a solid foundation for important decision making.

Identify if there are any gaps in your influencing skills that may be stopping you achieve your goals.
As one of the founding directors of Advance Performance, Heather has spent over 20 years inspiring people to change their lives for the better in huge and tiny ways. She has also spent years studying the psychology of behaviour and influence and how to use it to inspire and deliver results. She is a skilled facilitator and an expert on performance, leadership and achieving tangible results. She uses humour to relax people and has a plethora of tools and techniques which she uses to capture skills and resourcefulness they didn't think they possessed.
If you were at Inspire last year you will recognise Heather as the winner of Speaker Factor 2017. If not you may need to know one particular thing about Heather, she has black belts in four different martial arts, so be nice.
@heatherwspeaker
Supper and Networking Break
This is your chance to network with other members of the UK's largest speaker bureau (that's an official claim, but with around 600 members ...) Spend some time over supper getting to know other members so that you can help them and they can help you. Join us to share in the huge amount of work being referred between members around the country.
PLEASE NOTE: If you have any specific dietary requirements please let us know by emailing thamesvalley@thepsa.co.uk by 14 February 2019.
How to Be a Winning Speaker
Leon Bamforth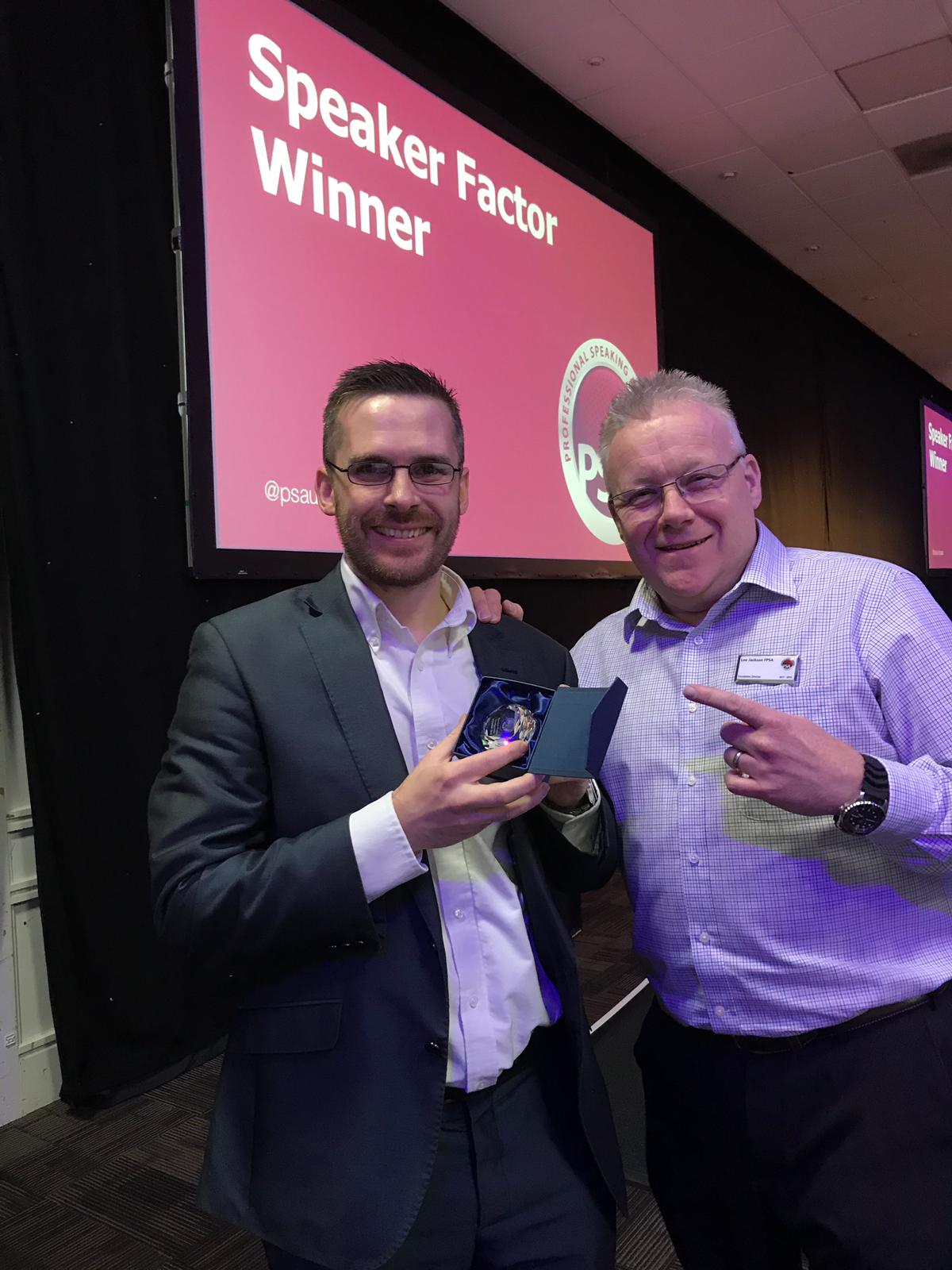 As professional speakers we all want to deliver those speeches that will empower and motivate our audiences. Short speeches are no different, except there is no margin for error. There are endless tips and techniques that will improve a speech, but there are three speaking pillars that led to Leon's 2018 Speaker Factor win. His talk will explain them to you and will show you how to win by:
1) Writing a speech that moves your audience
2) Avoiding sabotaging yourself
3) Adapting to your audience.
Leon is living proof of the power a professional speaker can have. In January 2017 he was bored at work and signed up to a training day on presentation skills, despite knowing (he thought) all there was to know about presenting. Leon quickly found out he knew nothing, as he learnt from a real professional, then PSA president, Lee Jackson.
Leon started attending the PSA and was blown away by what he was learning and who he was meeting. He was inspired by Sharon Amesu's deconstruction of her winning speaker factor speech and focused on winning Speaker Factor as a step to becoming a professional speaker. He won in 2018!
Leon's success story is a story of the power of the PSA. Sadly, he has let the win go to his head and now insists that everyone calls him Leon "PSA Speaker Factor Emerging Speaker of the Year" Bamforth!
Here's the provisional agenda for the event
4.00 - 4.15pm

Arrival

Arrival, registration, refreshments and networking

4.15 - 4.20pm

Vice President's welcome

Alastair Greener

4.20 - 5.30pm

Speaker

Finding your Voice

Heather Wright

5.30 - 5.30pm

Showcase

Where one of our members gives a 10 minute talk and we give them feedback

6.00 -7.00pm

Supper Break

Networking break with food, refreshments and a Q&A session for guests

7.00 – 8.00pm

Showcases

Where two more of our members get to speak

8.00 – 9.00pm

Speaker

How to Be a Winning Speaker

Leon Bamforth

9.00pm

 

The End!
TRANSPORT:
Our venue has plenty of onsite parking. The nearest mainline station is Reading which is about 15 minutes by car. Taxis and buses are available. If you need a lift to/from the station please contact thamesvalley@thepsa.co.uk and we will see what we can do for you.
We look forward to seeing you there!
PS. Not yet a member of the PSA? Do come and join us and find out how we can help you to improve your speaking skills and grow your speaking business through this really supportive group.
George Anderson did that, and this is what happened:
"I'd like to give a PSA shout out to Tony Winyard for introducing me to a conference organiser that has resulted in a booking for next year! I met Tony at my first meeting a few months ago and we had a chat in one of the breaks. He messaged me through LinkedIn a few days later and after a bit of back and forth with the event organiser they've added me to the line up.
Thanks Tony, and thanks PSA Thames Valley for the opportunity to hang out and learn from you!"
 How do we use your data?
When you register to attend a PSA event, we share your name and contact details with the person running the event. For regional meetings, this will be the Regional President. They may share these details with members of the Regional Committee, for the purposes of contacting you about the event, welcoming you, and following up with you afterwards.
When & Where

The Green Park Conference Centre,
100 Longwater Avenue
Green Park
RG2 6GP Reading
United Kingdom


Thursday, 21 February 2019 from 16:00 to 21:00 (GMT)
Add to my calendar
Organiser
Our aim is to help you speak more and speak better. Our events will help you do just that.
Cancellation Policy: Please be aware that we do not accept cancellation of bookings for PSA meetings, as we make arrangements to support the number of places booked and incur costs that cannot often be recovered. If you have booked a place at a PSA event and are no longer able to attend, please ask around your local PSA community to see if another speaker wishes to attend in your place - we're happy for you to transfer your booking, and just ask that you let us know by emailing admin@thepsa.co.uk.
Processing your personal data: Please note that when you book an event your data will be processed in accordance with the PSA's Privacy Notice. This is in addition to Eventbrite's privacy policy.