PSA Thames Valley June Event

Thursday, 15 June 2017 from 15:30 to 21:00 (BST)
Event Details
Speak More - Speak Better.
Learn how to develop winning speeches and get more bookings to increase sales and profits 

Our speakers this month
1. Developing excellent speeches is a challenge for many new speakers. Bob Ferguson, a founder member of The PSA, will share his process for developing both short speeches and keynotes and avoiding "writers block"

2. Sales is the lifeblood of any business. International Sales speaker, coach and facilitator, Simon Hazeldine will show how YOU can close sales and increase profits 

Afternoon Workshop: 
Bob Ferguson - How to write and develop winning speeches!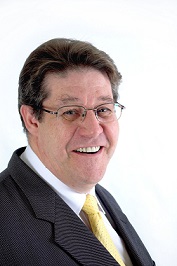 Outline of talk

Bob Ferguson, a founder member of the PSA and a member of Toastmasters International (TI) for over 20 years will explain how his experience led him to develop a process for building great speeches. 

Bob leant to explore new techniques and build keynote speeches within a safe and nourishing environment that is hard to replicate outside. He will share with you his method of avoiding writer's block whatever the subject. 

Using Bob's technique will allow you to develop long term keynotes or short notice speeches with the same ease (but with a little extra effort!) Learn techniques that give you a structured method to fall back on when "creativity" evaporates..

At the end of this workshop you will: 
1. Learn Bob systematic methods of developing keynote speeches to make the whole process less fraught.
2. See the benefits of using speech competitions in developing as an excellent speaker.
3. Understand how the spectrum of skills Toastmasters develop, can help build exceptional professional speakers.
4. See Bob's approach to customising your speeches to specific audiences.

Networking Supper Break with dedicated PSA Q&A

(If you have any specific dietary requirements please let us know by emailing thamesvalley@thepsa.co.uk

PLEASE NOTE: Special Dietary needs must be received BY Tues 13th June to be guaranteed.

Break for a tasty networking supper, (in the venue) with food and refreshments provided. This is the perfect opportunity to meet and mingle with other members and guests. The PSA is a very supportive and collaborative association. Thames Valley prides itself on providing a warm and friendly environment so make sure you meet as many people as possible and ask all the questions you want.

Closing speaker - Simon Hazeldine 
("Sales Proposals That Win Business, Speaking Formats That Maximise Profits")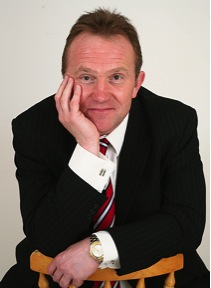 Outline of talk
The harsh reality is that if you can't close enough sales, you will have to close your speaking business. 

So if you want a successful speaking business you must know exactly how to structure your sales proposals so that potential clients choose you rather than one of your competitors. 

In this dynamic session Simon Hazeldine will show you exactly how to close more sales and increase your profits at the same time.

At the end of this talk you will: 
1. Understand the 4 key things you must know before you can make an effective sales proposal
2. Why you must understand the difference between selling and negotiating if you want to charge higher fees
3. How to structure what you offer to your clients in ways that can double your revenue
4. Why you must never call your sales proposal a sales proposal

Plus 
We have 3 member showcases where three associate members will each present a section of a talk they wish to receive feedback on from peers.

Speaker Bio's
Bob Ferguson
Bob is an Aerospace Chartered Engineer who specialises in helping people in technical industries communicate. 
His main keynotes "How to Talk To Aliens" and "Great Technical Presenting – it's Not Rocket Science" are not surprising given that he's spent the last 20 years designing spacecraft for deep space missions. 

He built his speaking skills in Toastmasters International where he won three UK and Ireland championships which took him to the semi-finals of the World Public Speaking Championship in America. 

His victory in the Humorous Speech Championship was built on the back of several years of stand up comedy which Bob found particularly valuable in learning how to write humour into his speeches.
www.bobferguson.co.uk

Simon Hazeldine
Simon Hazeldine is a Fellow of the PSA and has spoken in over thirty countries across six continents. 
His client list includes a host of Fortune 500 and FTSE 100 companies. He is the bestselling author of five books that have been endorsed by a host of business leaders including multi-billionaire business legend Michael Dell.

Every year 80 to 90% of Simon's business is repeat business from his large corporate clients who book him time and time again, and he has the reputation of being one of the busiest speakers in the UK.

www.simonhazeldine.com
@simonhazeldine

Here's a typical Event Summary:-
3.40 – 3.55pm Arrival Arrival, registration, refreshments and networking
4.00 – 5.30pm Workshop
5.30 - 5.55pm Showcase Associate member 10 minute showcase
5.55 – 6.55pm Supper Break Networking break with food, refreshments & PSA Q&A
6.55 – 7.55pm Showcases Member Showcases
8.00 - 9.00pm Closing talk
9pm Close

Advance Ticket Purchase Only – we are unable to accept payment at the event

TRANSPORT:
Please note, our venue is excellent and has plenty of onsite parking. The nearest mainline station is Reading which is about 15mins by car. 

Taxis and buses are available but if you prefer not to use them your fabulous Thames Valley Committee are here to help, if you need a lift to/from the station please contact thamesvalley@thepsa.co.uk and we will try to arrange this for you.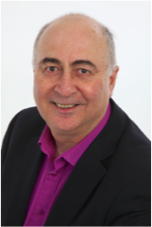 Steve Catchick – President Thames Valley PSA 

Future meeting dates for your dairies:-

2017
Thursday June 15th
Thursday July 20th
Thursday July 20th

Special Events:
PSA Inspire - 6-8th October
When & Where

The Green Park Conference Centre
100 Longwater Avenue
RG2 6GP Reading
United Kingdom


Thursday, 15 June 2017 from 15:30 to 21:00 (BST)
Add to my calendar
Organiser
Our aim is to help you speak more and speak better. Our events will help you do just that.
Cancellation Policy: Please be aware that we do not accept cancellation of bookings for PSA meetings, as we make arrangements to support the number of places booked and incur costs that cannot often be recovered. If you have booked a place at a PSA event and are no longer able to attend, please ask around your local PSA community to see if another speaker wishes to attend in your place - we're happy for you to transfer your booking, and just ask that you let us know by emailing admin@thepsa.co.uk.
Processing your personal data: Please note that when you book an event your data will be processed in accordance with the PSA's Privacy Notice. This is in addition to Eventbrite's privacy policy.