PSA Thames Valley – Showing Speakers How to Fill Their Workshops, Seminars & Retreats!

Thursday, 18 May 2017 from 15:30 to 21:00 (BST)
Event Details
Fill your workshops or seminars with ease, and discover how to speak to CEO groups through organisations such as Vistage International
Our speakers this month
 

QJ has been successfully getting "bums on seats" for decades, and will show you how.

Henry Rose Lee was voted best speaker for Vistage in 2016, and will show you how and who to approach in these Chief executive organisations
Afternoon Workshop:
QJ - Fill Your Workshops, Seminars & Retreats … with Ease!
Outline of talk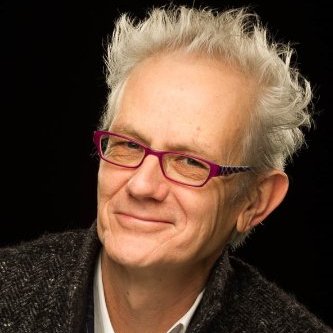 Even Professional Speakers repeatedly make 3 Massive & Obvious Mistakes when trying to Fill Their Workshops & Seminars, often ending up with Empty Rooms & Cancelled Events.
In total, "Creating a Proper Workshop Business" is covered in QJ's comprehensive 12 session package. Today, he'll be covering sessions #1 and #2 together, giving us a head-start in what we need to do to fill our workshops.
At the end of this workshop you will:
1. Discover the 3 Specifics you must nail, BEFORE you write even one word of copy for your website or event page, or send even one message about your event to anyone!
2. Learn about How to Avoid the 3 Massive Mistakes Speakers Make that Keep Their Workshops Empty
3. Understand the importance of Using Egoic Labels in messaging to your Specific Audience
Networking Supper Break with dedicated PSA Q&A
Break for a tasty networking supper, with food and refreshments provided. This is the perfect opportunity to meet and mingle with other members and guests. The PSA is a very supportive and collaborative association. Thames Valley prides itself on providing a warm and friendly environment so make sure you meet as many people as possible and ask all the questions you want.
If you have any specific dietary requirements please let us know by emailing thamesvalley@thepsa.co.uk
PLEASE NOTE: Special Dietary needs must be received BY Tues 16th May to be guaranteed.
Closing speaker -Henry Rose Lee  
(How to be a Vistage International Speaker)
Outline of talk
Want to be a Vistage International speaker? Then I'm going to tell you how I became one, and won Best New Speaker 2016.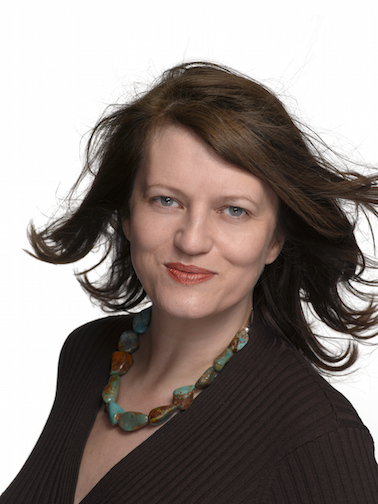 Speaking to CEO groups through organisations like Vistage International & The Academy of Chief Executives provides many speakers with a solid and reliable source of income from speaking. It also builds credibility and reputation, and positions you to upsell your services.
From my first approaches to these organisations – to becoming accredited – and finally to being awarded 'Best New Speaker 2016' by Vistage International, I'll be telling you what I did and how you can do the same to become a successful Vistage or ACE speaker.
At the end of this talk you will: -
1. Learn how and who to approach in these organisations.
2. Discover what will make you and your topic look like an attractive proposition to them.
3. Learn how best to go about impressing the judges in your audition and get you listed as an accredited speaker, represented in their speaker bureau and booked regularly by their chairs. 
Plus
We have member showcases where two or three associate or Professional members will each present a section of a talk they wish to receive feedback on from peers.
Speaker Bio's
QJ
QJ is a musician by trade, a marketer by experience, and an entrepreneur by mistake!
He left school at eighteen to go into the music business, first as an artist and song-writer, then as a producer and record label owner. 'It was the best 13 years of my life', he says, with a cool glint in his eye.
Next, a number of businesses followed, including establishing a radio production house, founding a professional symphony orchestra, and starting his own 'Proper Workshop Business' called Authentic Speaking in 2007.
He came to speaking by accident, when he realised that his years as a writer and producer of radio commercials and corporate spoken word programmes would stand him in good stead crafting a talk entitled 'Birth of an Orchestra'.
Designed specifically to get bums on seats for his orchestra's shows, he gave this talk hundreds of times to Rotary Clubs, Chambers of Commerce, WIs and anyone who was interested and a potential audience for the orchestra, thus creating a massive buzz around a unique series of innovative music events, many of which turned out to be sell-out events.
Today, as co-founder of Talenttio, a boutique consultancy Cultivating Leaders for a Better Future, he manages all elements of the marketing for the company. Talenttio operates in the digital technology, fintech and financial services sectors, and is currently in the process of setting up a charity focussed on young people becoming Leaders for a Better Future whilst still in education and before they enter the workplace.
@QJ_Talenttio
Henry Rose Lee
Henry Rose Lee, Award-Winning Speaker, Author, Founder & CEO, entrepreneur, creative, script-writer, and voice-over: lover of people, champagne, dancing and flying first-class.
An experienced millennials leadership expert, consulting with leaders and private clients for more than 14 years, to ensure that they and their people hit the ground running, typically securing their next promotion, project, or pay-rise quickly and effectively.
Intensely human yet practical, empathic yet hard-hitting, caring yet challenging, insightful and imaginative in her client-facing role, Henry Rose has also founded and developed three companies in eighteen years, each one supporting and developing ambitious, smart, corporate professionals and leaders headed for the top!
A career visionary, Henry Rose shows her clients how to ignite their remarkable talents, grab opportunities for an outstanding career, facilitating the kind of transformation that takes leaders to the top of their game.
Here's a typical Event Summary:-
| | | |
| --- | --- | --- |
| 3.40 – 3.55pm | Arrival | Registration, refreshments and networking |
| 4pm – 5.30pm | Workshop |   |
| 5.30 - 5.55pm | Showcase | Associate member 10 minute showcase |
| 5.55 – 6.55pm | Supper Break | Networking break with food, refreshments & PSA Q&A |
| 6.55 – 7.55pm | Showcases | Member Showcases |
| 8.00 - 9.00pm | Closing talk |   |
| 9pm | Close |   |
Advance Ticket Purchase Only – we are unable to accept payment at the event
TRANSPORT:
Please note, our venue is excellent and has plenty of onsite parking. The nearest mainline station is Reading which is about 15mins by car.
Taxis and buses are available but if you prefer not to use them your fabulous Thames Valley Committee are here to help, if you need a lift to/from the station please contact thamesvalley@thepsa.co.uk and we will try to arrange this for you.  
Steve Catchick – President Thames Valley PSA  
Future meeting dates for your dairies:-
2017
Thursday May 18th
Thursday June 15th
Thursday July 20th
Special Events:
PSA Inspire - 6-8th October
When & Where

The Green Park Conference Centre

RG2 6GP Reading
United Kingdom


Thursday, 18 May 2017 from 15:30 to 21:00 (BST)
Add to my calendar
Organiser
Professional Speaking Association
Our aim is to help you speak more and speak better. Our events will help you do just that.
Cancellation Policy: Please be aware that we do not accept cancellation of bookings for PSA meetings, as we make arrangements to support the number of places booked and incur costs that cannot often be recovered. If you have booked a place at a PSA event and are no longer able to attend, please ask around your local PSA community to see if another speaker wishes to attend in your place - we're happy for you to transfer your booking, and just ask that you let us know by emailing admin@thepsa.co.uk. 
PSA Thames Valley – Showing Speakers How to Fill Their Workshops, Seminars & Retreats!