PSA Yorkshire February Event

Wednesday, 8 February 2017 from 18:00 to 21:00 (GMT)
Event Details
PSA Yorkshire February Event 
Whether you're a newbie speaker starting on your journey in the speaking world or a world class seasoned speaker this month has something for everyone to help you speak more and speak better.

Registration is from 6.00pm when you can network while having a hot beverage. The meeting kicks off promptly at 6.30pm.

You'll learn from some of the most experienced speakers on the circuit, first off...

Alan Stevens

"Storytelling on the big stage - how speakers can deliver powerful and memorable stories"

The best, and highest-paid, speakers are superb storytellers.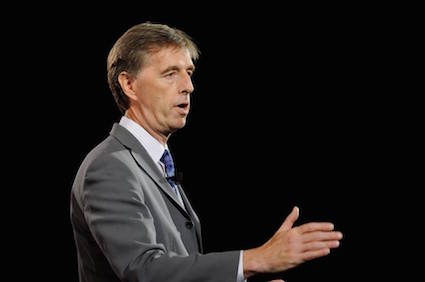 Storytelling is a superb way to:
• Engage your audience
• Make your point
• Ensure that they will remember what you have said

You'll learn...
• How to craft powerful stories from your own experience
• Different story types and structures and how and when to use them
• How to ensure your stories deliver a memorable and valuable message
• How to record and file your stories for quick and easy recall

Alan Stevens is a past president of both the Professional Speaking Association and the Global Speakers Federation, co-author of The Exceptional Speaker and holder of more national and global awards than any other professional speaker over his 35-year plus career.

Find out more about Alan at www.mediacoach.co.uk

Next we have...

Nevil Tynemouth

"Winning major clients"

A major client, a corporate or well-known customer brings significant advantages, including the opportunity to use it as a reference for other potential customers. But how do you go about securing it? Nevil Tynemouth has extensive experience in sales environments and will introduce you to some of the key concepts in the sales process specifically around engaging and winning a major client.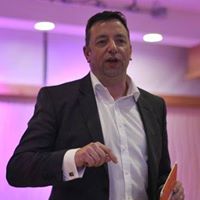 Once this has been covered we will look at the specific approaches proven to be engaging for major clients. Sharing key successes we will look at the process (SAPS) for client engagement.

This interactive keynote helps you understand major clients in more detail, focusing on the most important opportunities for them (and you).

You'll learn how...

• to understand the "Significant pain, change or opportunity" presenting in your major customer.
• to delve in to fully appreciate their internal "Purchasing or procurement process".
• discovering the effects that "Sleepless nights" have on individual contacts and using this in the sales process. Understanding your customers emotional drivers are key in this sales environment.

Nevil was involved in launching two of the UK's most familiar brands in Dyson and BlackBerry. He has worked as part of FTSE100 companies management teams for over a decade and in sales for over 25 years. Nevil designed, launched and lead a new sales coaching programme for a FTSE100 organisation. He is a director at New Results Training, home to 2013-14 British Sales Trainer of the Year.

Sharing his own journey, methods and approach, Nevil is helping business people go from good to great, progressing their own successful careers. 

Nevil is the author of "Sales Success on LinkedIn" and is recognised as an excellent speaker and facilitator, bringing new ideas, methods and approaches to life for those he works with. Inspiring business owners, directors and their teams with the real world practical tools while getting individuals and businesses fired up, focussed and understanding the behavioural shifts to achieve success.

Find out more about Nevil at www.newresultstraining.co.uk

And for our showcase this month welcome...

Darren Bedson

Simple Approach To Safety 

Darren's looking for feedback to a main story he delivers to businesses in all sectors and colleges/universities.

The talk is to explain that health and safety is a common sense approach, keeping things simple but, if you feel having it is expensive I will highlight the real cost of not having it.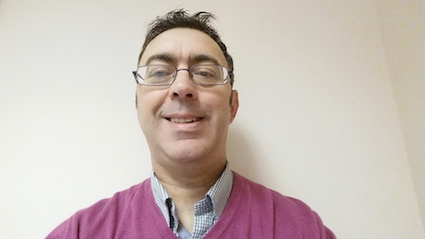 This is an opportunity to learn from the feedback Darren receives from everyone in the room.


In short, a jam packed meeting of information, inspiration and networking with fellow speakers book now as places are limited.
When & Where

Thorpe Park Hotel & Spa
1150 Century Way
LS15 8ZB Leeds
United Kingdom


Wednesday, 8 February 2017 from 18:00 to 21:00 (GMT)
Add to my calendar
Organiser
Our aim is to help you speak more and speak better. Our events will help you do just that.
Cancellation Policy: Please be aware that we do not accept cancellation of bookings for PSA meetings, as we make arrangements to support the number of places booked and incur costs that cannot often be recovered. If you have booked a place at a PSA event and are no longer able to attend, please ask around your local PSA community to see if another speaker wishes to attend in your place - we're happy for you to transfer your booking, and just ask that you let us know by emailing admin@thepsa.co.uk.