PSA Yorkshire February Event

Saturday, 17 February 2018 from 09:00 to 12:45 (GMT)
Event Details
Hot on the heels of our last content rich event in January is an even richer in content event. Is it possible? It sure is, read on…


A usual arrival is from 9.00 am with the usual networking and picking of brains over a hot beverage.


This month we have…


Richard McCann

Who will deliver two sessions:

Session 1 - You Can Speak Better 
Session 2 - You Can Speak More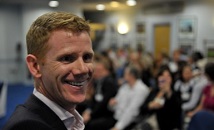 Richard McCann has delivered his Keynote Presentation over 2,000 times around the globe. In this first Keynote Richard will not only share his story, he will unpick his presentation and describe what and how he does what he does to ensure when he's spoken his audience go away and speak about his presentation. 

In his second session: Speak More, he will describe how his new approach to LinkedIn gave him a record year in 2017

• You'll learn how to deliver a world class presentation
• You'll be inspired to take your speaking business to the next level
• You'll also learn the single thing that has brought more enquiries and bookings than any other thing Richard has tried
• You'll change the way you approach Linkedin Forever


Richard McCann is a Fellow of the PSA and a Sunday Times No1 Bestselling author. His first book, 'Just a Boy', has sold over 400,000 copies and has been translated around the world. 

The BBC has made a film about him and he has an extraordinary life story.

Brought up on the 'At Risk' register until his mother died tragically when he was aged five, Richard then went on a downward spiral. Foster homes, children's home and then a violent upbringing by his estranged father took away any self esteem that he had. 

He left school with no qualifications before turning to drugs to ease his depression. After making some serious mistakes, Richard hit rock bottom where he considered taking his life. It was at this point that he found the gut wrenching determination to turn his life around and fight for a better future.

That turn around has been remarkable. 

Now married with a family of his own, three books about his life being published, and a much sought after inspirational speaker, Richard puts a lot of his success down to becoming a member of the PSA in 2005. 


Our second keynote speaker is…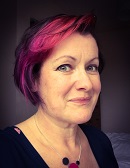 Emma Sutton with 'What Speakers Should Say Between the Sheets'
If someone wants to know more about your speaking, a short document describing the value you bring is a useful thing to send them. Something succinct, pithy, intriguing. 

But is it a One Sheet, or a Speaker Sheet and what do I say? Before you start copying the ones you find online, listen to Emma, as she'll guide you through the Dos and Don'ts of marketing your speaking business.




You will learn:
• The difference between a One Sheet, a Speaker Sheet and why you need to have a Talk Sheet
• The three elements that every single sheet must have if you want to make a booker curious enough to get in touch
• The most important words on your entire sheet and how getting it right can change your business


Discover how you can distil what makes you YOU into a simple and powerful TalkSheet that can get you booked, even if you have never delivered your talk.


Dr Emma Sutton has a PhD in chemical engineering gathering dust on her bookshelf, but left the profession 20 years ago to follow her passion in delivering workshops and training. 

Age just three, she invented her own language to communicate with her twin and later discovered the secret of creating emotional impact by subtly tweaking her words and tone.

The inventor of Sushi Marketing, she is on a mission to make marketing succinct, bite-size and tasty. In a world that is busy, no-one should spend time and money creating yet another brochure that goes straight in the bin.


As usual you'll have the opportunity to help and learn from our showcase speaker.


This month we have…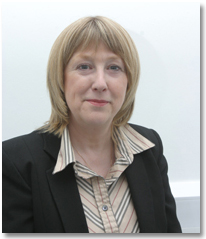 Ann Page with 'Acing the interview – the art of self confidence'

Interactive Self-confidence tips and techniques that are useful for an interview.


Book now, we look forward to seeing you there!
When & Where

Thorpe Park Hotel & Spa
1150 Century Way
LS15 8ZB Leeds
United Kingdom


Saturday, 17 February 2018 from 09:00 to 12:45 (GMT)
Add to my calendar
Organiser
Our aim is to help you speak more and speak better. Our events will help you do just that.
Cancellation Policy: Please be aware that we do not accept cancellation of bookings for PSA meetings, as we make arrangements to support the number of places booked and incur costs that cannot often be recovered. If you have booked a place at a PSA event and are no longer able to attend, please ask around your local PSA community to see if another speaker wishes to attend in your place - we're happy for you to transfer your booking, and just ask that you let us know by emailing admin@thepsa.co.uk.
Processing your personal data: Please note that when you book an event your data will be processed in accordance with the PSA's Privacy Notice. This is in addition to Eventbrite's privacy policy.