PSA Yorkshire January 2019 - Helping You To Speak More & Speak Better

Saturday, 19 January 2019 from 09:00 to 12:45 (GMT)
Event Details

As the song goes, 'Hey baby it's cold outside' but not at this month's PSA Yorkshire gathering, when it'll be warm and cosy thanks to a visit by PSA royalty. That's right, we've dusted off and vacuumed the red carpet ready for action!

9.00 am onwards is the usual networking and picking of brains with like-minded people over a friendly and heart warming beverage. The meeting will start 9.30 am prompt.

First up, we have our national president…

Joy Marsden 
Relevance … Make it Count!

We all love it when everything seems to work and we're firing on all cylinders. But what happens when you lose your mojo and your inspiration all but disappears?

Today more than ever speakers, trainers, consultants need to find ways of remaining relevant to the industries we serve, whilst also maintaining our own motivation and an ability to move our speaking business forward with unstoppable momentum.

Joy will share insights into the following: 

• Where your business sits on the curve of relevance 
• How to turn good intentions into habits that revolutionize your business results
• Staying clear of the assumption trap
• Why mundane activity is crucial to your business
• Mastering the art of momentum to keep you stepping up to greater heights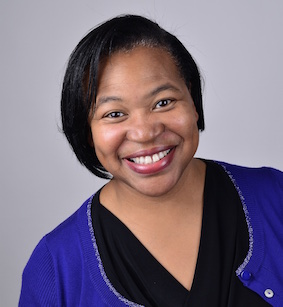 Joy's mission is to 'Inspire the Worlds Professionals' to live a happy and successful life. She is known for her incredible, purpose-filled, healthy perspective to work and everyday pressures. Whereas others push you to work harder and make sacrifices, Joy focuses on working with excellence and stepping through challenges in order to stand out and get better results.

As author of the book 'Keep Stepping! Essential ways to lead yourself and others through challenge and change', Joy is an authority in the areas of self-leadership and using personal skills to influence and engage. Clients she has worked with include Interflora, Michelin, Oracle, SCS, BBC, The Police, Boots.

Next up a past national president of the PSA…

Roger Harrop
"What's in my Speakers Bag and how to get paid silly money to take it around the world"

Roger has now spoken in 48 countries and his speakers bag never leaves his side. It's saved him, it's made him money and it's helped him perform better.

He'll reveal the secrets inside his bag and his tips for how he getting paid silly money and have fun taking it around the world

You'll learn:

• Why you need a speakers bag and what to have in it
• How to grow your business internationally
• Make more money
• Have more fun!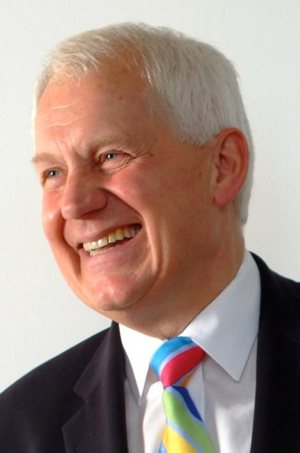 Roger Harrop BSc(Hons), CEng, FIMechE, FCIM, FInstIB, FPSA, PSAE, CSPGlobal has a remarkable ability to make business simple. No matter what sector, no matter what size, no matter what challenges.

He has spent over 25 years leading international businesses, including a plc, which puts him in a unique position to deal with present-day business challenges.

Based in Oxford in the UK, he's an international business growth speaker who inspires and entertains audiences with his acclaimed Staying in the Helicopter® programmes. Over 20,000 CEOs, business leaders and others in nearly 50 countries have achieved transformational change through his thought-provoking, entertaining talks laced with real-life stories and humour.

Roger is also an author, business advisor, mentor, consultant and independent director.

He has been interviewed on CNN, BBC, CNBC, Bloomberg and other national and international TV and radio channels.

He has unusually wide leadership experience … from small start-ups to multinationals … and from high-tech products to basic commodities, people-based service businesses and not-for-profit organisations.

Roger spent seven years as Group Chief Executive of a FTSE quoted, high-tech industrial group with 12 sites across 4 continents. The UK Government mentioned it in its 'Competitiveness' White Paper. The US Forbes magazine included the group among its list of the top 100 overseas companies. Two business schools have used it as a benchmark case study on culture change and business re-engineering.

Roger has tutored on a leading leadership and teambuilding programme for over 25 years.

He's a keen mountain biker and classic car enthusiast.

Finally, our showcase speaker this month is…

Claire Downham

Showcasing is a very important and fruitful part of the meeting as it gives great opportunities to the person doing the showcase and the people watching. The person delivering the showcase will receive invaluable feedback on how they can improve their offering. You in the audience will also have an opportunity to learn from the feedback you hear. 

So what's stopping you? We look forward to welcoming you, book now. 
When & Where

Thorpe Park Hotel and Spa
1150 Century Way
Thorpe Park
LS15 8ZB Leeds
United Kingdom


Saturday, 19 January 2019 from 09:00 to 12:45 (GMT)
Add to my calendar
Organiser
Our aim is to help you speak more and speak better. Our events will help you do just that.
Cancellation Policy: Please be aware that we do not accept cancellation of bookings for PSA meetings, as we make arrangements to support the number of places booked and incur costs that cannot often be recovered. If you have booked a place at a PSA event and are no longer able to attend, please ask around your local PSA community to see if another speaker wishes to attend in your place - we're happy for you to transfer your booking, and just ask that you let us know by emailing admin@thepsa.co.uk.
Processing your personal data: Please note that when you book an event your data will be processed in accordance with the PSA's Privacy Notice. This is in addition to Eventbrite's privacy policy.