PSA Yorkshire March 2019 - Helping You To Speak More & Speak Better

Saturday, 23 March 2019 from 09:00 to 12:45 (GMT)
Event Details
Spring is almost here and this month we have two great speakers and a showcase speaker who'll put a spring in your step by helping you to speak more and speak better 


Arrival is from 9.00 am with the usual networking and picking of brains over a refreshing beverage. The meeting will start at 9.30 am prompt.

First up we have…

HEATHER WRIGHT
How to find your VOICE

Helen Keller said "Life is either a daring adventure or nothing?" – If life truly is a daring adventure then it will be unpredictable, exciting and have some times where the hero (that's you) will be clinging to the cliff edge with your finger tips. So, are you really prepared mentally for all of that? We love the good but are we really ready for the uncertain and the irregular? Or even the downright painful? As the fitness guru's tell us, we all need a strong core. As Heather will tell us, we also need a strong mental core which she calls your VOICE, but how do we develop it … come along and find out how to find your VOICE, five vital building blocks for success in this daring adventure.

After this session you'll:

• Understand the areas we all need to grow to be able to handle the rough that will inevitably come with the smooth.

• Know how to start developing your VOICE to give a solid foundation for important decision making. 

• Be able to identify if there are any gaps in your influencing skills that may be stopping you achieve your goals.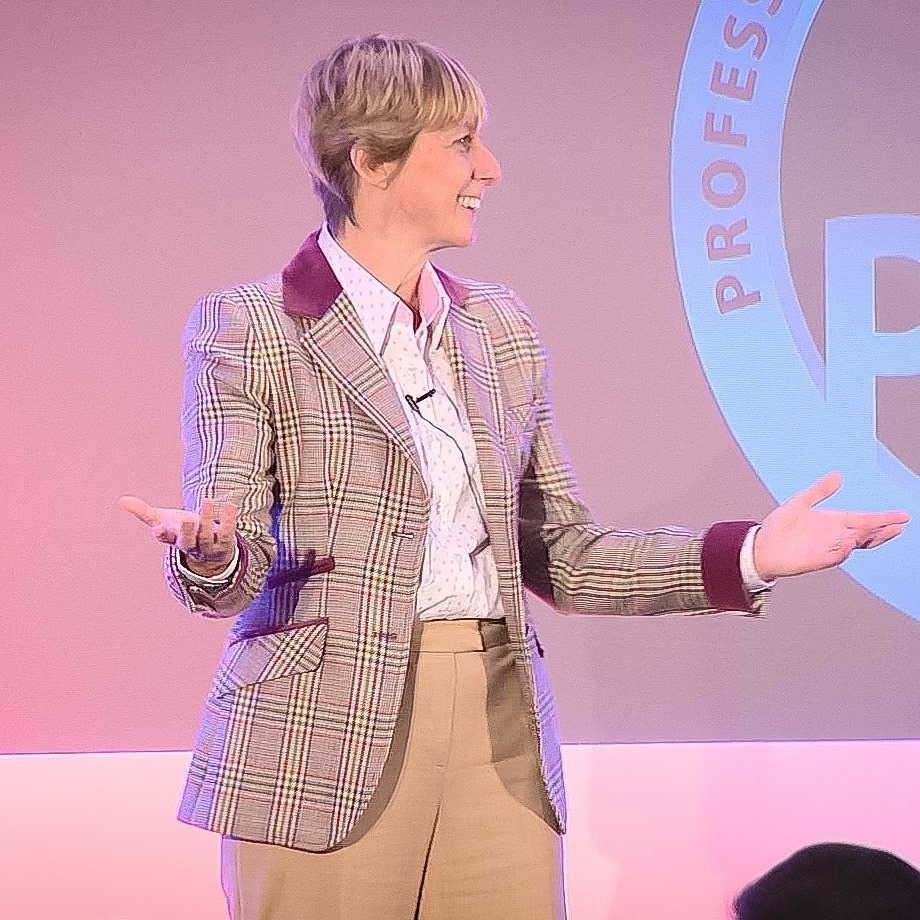 As one of the founding directors of Advance Performance, Heather has spent over 20 years inspiring people to change their lives for the better in huge and tiny ways.

She is a captivating speaker delivering training, key note speeches and workshops to public services and large multinational companies all over the world. Her clients include Sky, 3, Boots, Rolls Royce, Jaguar Land Rover, GCap Media and Pepsi. 

She has spent years studying the psychology of behaviour and influence, how to use it to inspire and deliver results from individuals, teams and organisations. She is a skilled facilitator and an expert on performance, leadership and achieving tangible results. She uses humour to relax people and has a plethora of tools and techniques which she uses to capture skills and resourcefulness they didn't think they possessed.

Next up…

SHARON AMESU
Communicating with Power, Presence and Purpose

The ability to inspire and influence is a key skill to succeed as a leader. During this talk you will learn key strategies for commanding attention when speaking publicly and engaging your audience with greater credibility and authenticity.

You'll learn:

• How to connect and engage your audience

• The 3 key ingredients for a successful presentation

• How to script yourself as a leader

Sharon is an award winning Speaker, Coach, Trainer and Facilitator having being awarded the Speaker Factor Winner 2016 by the Professional Speaking Association.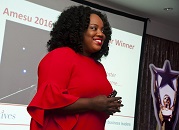 Following a 16 year career in practice as a Criminal Barrister, Sharon established Life in Colour Ltd, an independent consultancy specialising in coaching, soft skills training, programme design and motivational speaking in the Private, Education and Third Sectors.

Sharon is a member of the Professional Speaking Association and an Official Facilitator and Leadership Fellow of the Society of Leadership Fellows, St George's House, Windsor Castle.
Sharon takes her extensive skills from the Courtroom to support organisations from their Staffroom through to their Boardroom to improve communication and performance.

And finally…

Showcasing is a great way to learn by both giving and receiving feedback and our showcase speaker this month is…

LEON BAMFORTH
How to achieve more by speaking less

As professional speakers we are expert at, well, speaking. Being able to speak is a useful skill but being able to speak WITH people, in life, business and when it matters most can make all the difference. As a recovering techie Leon has had to learn this the hard way and is living proof that effective communication is a learnable skill. Leon will share what he has learnt about how to be a better communicator. How we move from positions to interests. How to get out of our own way and ultimately, how to achieve more by speaking less.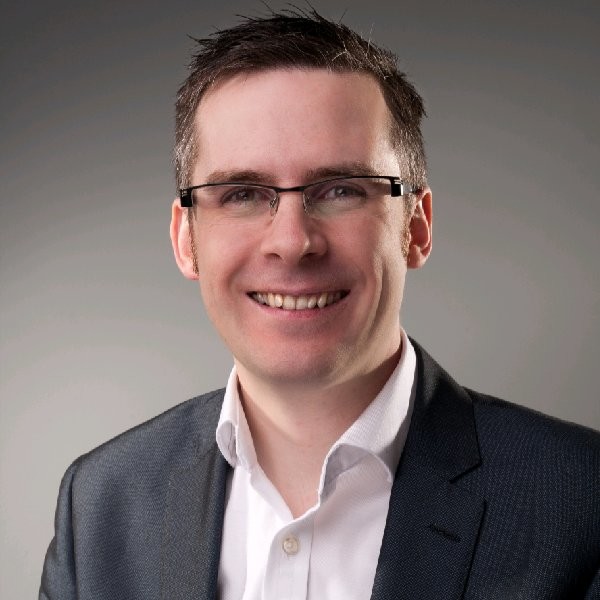 Leon Bamforth is a Leadership communication speaker. He has been speaking since he was 6 months old (if you take his mother's word for it) and was blessed with incredible insights into how everyone else should fix their problems. Despite these skills, he noted that his ability to persuade others of his insights was pretty dismal. He realised that he often talked at people, not with people. 

Leon found he was not alone: people love to talk, people need to be understood, not many want to be talked at. Leon has learnt first hand about the damage that bad communication can have, and the opportunities that great communication can bring about. Crucially, Leon has learnt what each type of communication looks like. Now he talks WITH clients and audiences all around the country to empower them to communicate more effectively, and to achieve the previously unachievable!

What a meeting this is going to be!

How do we use your data?
When you register to attend a PSA event, we share your name and contact details with the person running the event. For regional meetings, this will be the Regional President. They may share these details with members of the Regional Committee, for the purposes of contacting you about the event, welcoming you, and following up with you afterwards.
When & Where

Thorpe Park Hotel and Spa
1150 Century Way
Thorpe Park
LS15 8ZB Leeds
United Kingdom


Saturday, 23 March 2019 from 09:00 to 12:45 (GMT)
Add to my calendar
Organiser
Our aim is to help you speak more and speak better. Our events will help you do just that.
Cancellation Policy: Please be aware that we do not accept cancellation of bookings for PSA meetings, as we make arrangements to support the number of places booked and incur costs that cannot often be recovered. If you have booked a place at a PSA event and are no longer able to attend, please ask around your local PSA community to see if another speaker wishes to attend in your place - we're happy for you to transfer your booking, and just ask that you let us know by emailing admin@thepsa.co.uk.
Processing your personal data: Please note that when you book an event your data will be processed in accordance with the PSA's Privacy Notice. This is in addition to Eventbrite's privacy policy.