Description
SOLD OUT.
We have sold all tickets available for this event, which has now reached full capacity. We have also now closed our waitlist at full capacity. Please keep an eye on PSGB social media channels for any further announcements regarding ticket sales.


Primates in Peril: Conserving the world's most threatened primates
Early bird registration deadline: Wednesday 17th October 2018
"Primates in Peril"
More than half of the world's primates are on the verge of becoming extinct due to widespread conservation threats such as habitat destruction. Since 2000, a list of the world's 25 most endangered primates known as "Primates in Peril" has been published on a biennial basis. This list is decided, by consensus, to focus attention and action on a few species that are considered amongst the most threatened primates worldwide. Its purpose is to highlight those primates most at risk, to attract the attention of the public, to stimulate national governments to act, and, perhaps most importantly, to find the resources to implement desperately needed conservation measures. This meeting will unite primate researchers working across the globe and the primate order to consider the impact of inclusion in 'Primates in Peril', the threats these species still face and future conservation action.
The meeting will be one and a half days in duration: a full day on Tuesday 4th December and a half day (AM) on Wednesday 5th December.
Invited speakers:
Prof Rob Barton, Durham University, winner of the 2018 Osman Hill Memorial Medal
Dr Jessica Bryant, University of Roehampton
Prof Jean Boubli, University of Salford
Dr Giuseppe Donati, Oxford Brookes University
Dr Caspian Johnson, Selamatkan Yaki
Dr Daphne Kerhoas, Bristol Zoological Society
Dr Gráinne McCabe, Bristol Zoological Society
Prof Anna Nekaris, Oxford Brookes University
Stuart Nixon, North of England Zoological Society
Dr Jordi Salmona, Paul Sabatier University
Dr Christoph Schwitzer, Bristol Zoological Society
Jan Vermeer, Proyecto Mono Tocón
Prof Serge Wich, Liverpool John Moores University
---
Registration information
Early bird registration deadline: Wednesday 17th October 2018.
From Thursday 18th October 2018, standard registration costs apply.
The cost of registration covers tea/coffee breaks, vegetarian lunch on 4th December, a wine reception and a vegetarian buffet dinner on 4th December in the zoo grounds. Delegates will also have access to both Bristol Zoo Gardens and its sister zoo, the Wild Place Project, for the duration of the meeting (i.e. 4th-5th December).
Call for speed presentations and posters
In addition to the oral presentations by invited speakers, you are invited to submit abstracts for a 5 min speed presentation or poster. These should be relevant to the broad meeting theme, i.e. conservation of primates. They do not need to be primates listed in Primates in Peril.
Abstracts should be submitted using the abstract submission template word document - this can be found on the PSGB website - click HERE. When you submit your abstract, the form will ask you to confirm that you have already registered for the conference.
The deadline for abstract submission is Wednesday 17th October 2018. Applicants will be informed whether their abstract has been accepted by Friday 26th October 2018. Abstracts not accepted can be offered a registration fee refund.
Accepted speed presentation guidelines
Speed presentations will take the format of "five slides, in five minutes". Timing will be strict, so that we can accommodate as many presentations as possible. You are encouraged to use Microsoft Powerpoint to create your presentation, but other presentation programmes may be possible if the meeting organisers are given advance notice.
Accepted poster guidelines
Posters should be in A1 portrait format where possible. There will be limited space available to display A4 or A5 handouts of your poster.
---
Delegate information
The finalised programme will be available on the PSGB website in due course (a hyperlink will become available to click on HERE when finalised).
The outline schedule is as follows:
4th December Day 1. Plenary speakers and presentations
09:30 Registration
10:00 Welcome addresses
10:15 Session 1. The Top 25 Primates in focus
11:10 Coffee break
11:40 Session 2. Asian Primates
12:40 Lunch & AGM
14:00 Session 3. African Primates
14:40 Speed presentations
15:30 Coffee break
16:00 Session 4. Neotropical Primates
17:10 Wine reception with posters in Conservation Education Centre
18:10 Evening buffet in the Hide Restaurant (included in registration cost)
5th December Day 2. Medals and presentations
09:30 Medal (Osman Hill) presentation
10:30 Medal (Napier) presentation
11:00 Coffee break
11:30 Session 5. Madagascan primates
12:10 Meeting summary, notification of future conferences
End 12:30-12:45 approx
Food options will be vegetarian at this meeting. Please let us know of any further dietary requirements.
We aim to make this meeting a "green meeting":
We will not be providing printed copies of the meeting programme; please think ahead and print your own copies or download them to your phone or tablet (follow link above)
Please remember to bring your reusable coffee cups and water bottles!
We are pleased to offer a private room within the zoo conference suite for parents and carers who wish to bring babies and small children. This room is available for nursing, changing etc. There are also public baby change facilities located a few yards walk away from the suite, inside the zoo which you are most welcome to use. Unfortunately due to limited funding we are unable to provide any professional childcare services and parents/carers must therefore remain with their child at all times.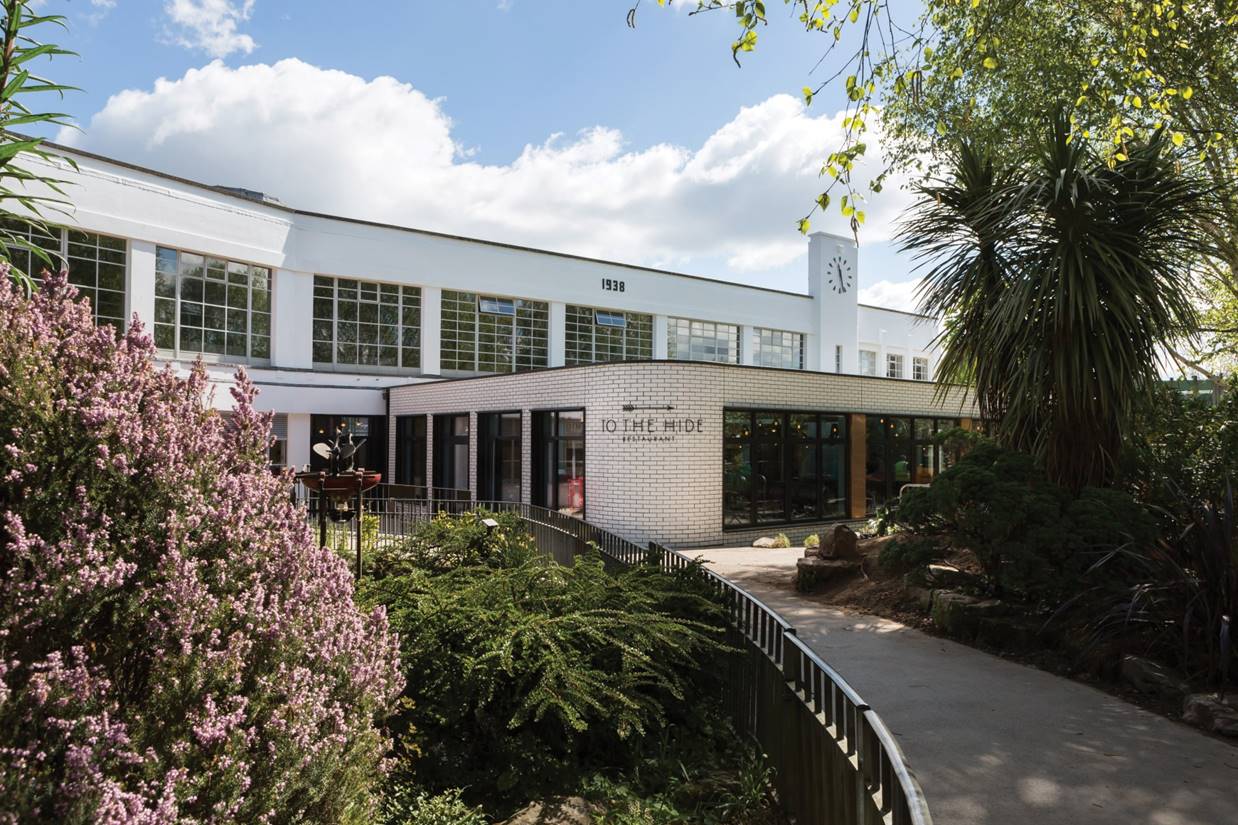 ---


Travel and Accommodation information
Accommodation
For accommodation, Future Inns (www.futureinns.co.uk/bristol) are offering a 10% discount to PSGB Winter Meeting delegates. Email reservations.bristol@futureinns.co.uk and quote "Bristol Zoo 10% off".
Bristol has the full range of accommodations, from major chain hotels such as the Marriott, to B&Bs and youth hostels. Bristol Zoo Gardens is situated in the Clifton region of Bristol, where there are a number of Bed and Breakfast options. If you are looking to stay in the city centre, city centre accommodations have good transport links to the zoo via bus, or you can take a 15-20 minute walk up Park Street (which is steep!) from the city centre to Clifton Village.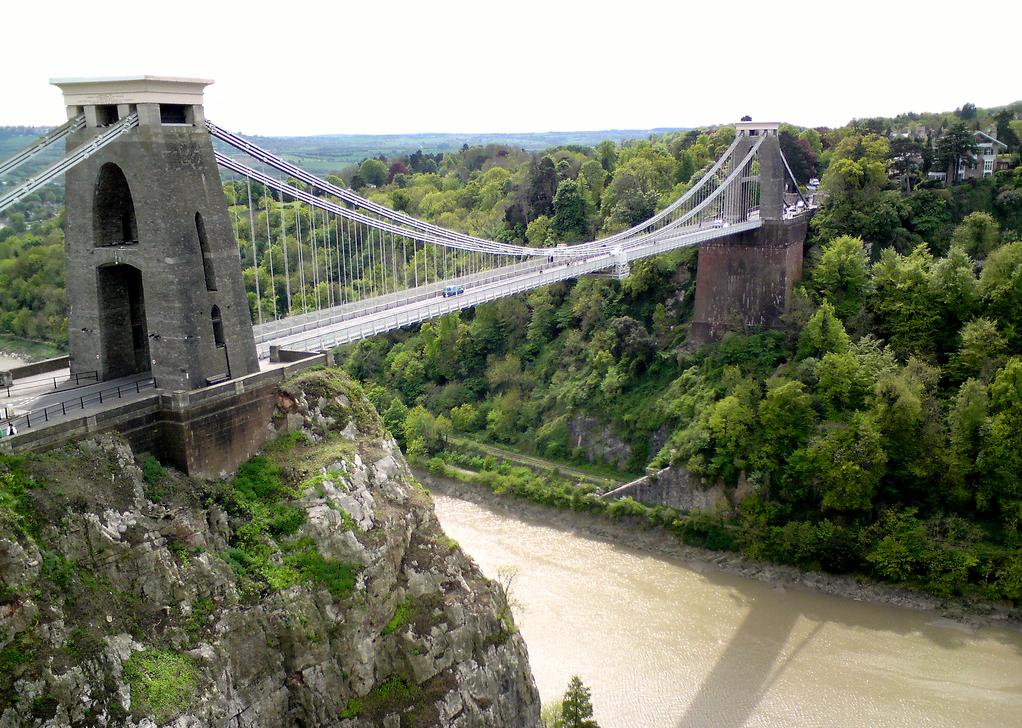 The City of Bristol
Nestled in the hills of the "west-country", Bristol is home to around 750,000 people, making it the largest city in south-west England. Known to its residents as being both vibrant and historic, Bristol combines old-world architecture with modern, entrepreneurial spirit, giving the city its own unique, unmistakable identity. Due to its diverse, multicultural roots, Bristol boasts an impressive, world-famous repertoire of musicians, artists and scientists that reflect the city's enthusiasm and ambition. It also features a long list of tourist attractions, some of which you may have time to visit during your time in Bristol.
Whilst in Bristol, you could take a visit to the world-famous Clifton suspension bridge, which is only a ten-minute walk away from Bristol Zoo Gardens itself. Around the city centre (twenty minute-walk from the Zoo) you can explore Bristol's maritime roots with a stroll around the waterfront district where you will be able to see the SS Great Britain and The Matthew, two of Bristol's most-famous ships, or you can indulge in natural history at Bristol Museum (free entry!) and do some shopping at the independent St Nicholas Market.
Bristol has a strong "foodie" focus; you will probably find any culinary genre you desire in this city! Much of the food at cafes and restaurants is local (sourced within 25 miles), and there are also a number of breweries local to the area.
Bristol Zoological Society
Founded in 1835, Bristol Zoological Society is a registered conservation and education charity which runs and operates Bristol Zoo Gardens (the world's fifth oldest zoo) and The Wild Place Project. Bristol Zoological Society is made up of 260 staff members, governed by a board of trustees, and supported by over 350 volunteers. The mission of Bristol Zoological Society is to create a sustainable future for wildlife and people. Our objectives are:
To identify and implement sustainable solutions to species and ecosystem conservation challenges through research, action and local collaboration

To put conservation at the heart of what we do

To integrate conservation, sustainability activities and social and environmental awareness into every aspect of our work

To promote these values through working partnerships, education and commerce
The work of Bristol Zoological Society spans five continents and is not limited by location, taxonomic group or species. Primates are a major focus of our research projects in both zoos and our field sites across the globe, where we endeavor to conserve the populations of some of the most imperiled primate species. Our ex-situ primate conservation efforts involve the captive care and breeding of a total of 23 primate taxa from the Neotropics, Africa and Asia.
---