PSMA Annual Conference 2017

Thursday, 16 March 2017 from 09:00 to 17:00 (GMT)
Event Details
PSMA Annual Conference 2017: Focus on the future
The PSMA User Representative Group (PURG) is looking forward to seeing you at this year's Annual Conference, taking place on Thursday 16 March 2017 at Congress Centre, London.
The conference, free for all members of the public sector, will focus on transformation in the coming years, as we anticipate that people will find new and innovative uses for PSMA data.
We'll be looking at the geospatial needs of the public sector going forward, and what PURG, Ordnance Survey and Partners can do to meet those needs.
You know better than anyone that close cooperation - both within the public sector and between companies delivering services to the public on your behalf - is essential. Reduced funding, tighter regulation and shifting demand patterns mean it's even more important to access accurate, consistent and comprehensive information about your customers, your assets, and the surrounding environment.
Location data is the critical component needed to deliver effective new services, capabilities and operations that drive real change for service users.
At the conference, you'll hear from industry experts and innovators about how the public sector are dealing with these real challenges. You'll also be involved in thought-provoking interactive streams lead by the OS team, and have access to an exhibition area to hear the latest from other OS partners including Astun Technology Ltd, Geographers' A-Z Map Company, Basemap, Bluesky International Ltd, Cadcorp, Emapsite, Europa Technologies, GetMapping, Higher Mapping Solutions, Landmark, miso, SCISYS and GeoPlace.
The Event:
- Thursday 16 March 2017
- 9 am (registration) to 4 pm (drinks reception)
- Keynote speakers | Presentations | Workshops | Networking | Exhibitors | Lunch | Drinks Reception
The Venue:

- Congress Centre, 28 Great Russell Street, London, WC1B 3LS.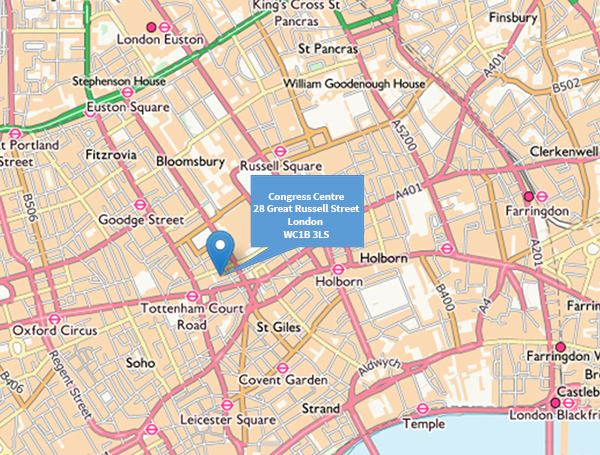 The Agenda:
Conference chair
- Chris Holcroft, Independent member of the GI Customer group 
Speakers
- We will have some guest speakers for you to choose from along with some workshop sessions which will allow you to build your own agenda and discover how these GI experts are using spatial data to transform their public sector organisations.
09.00

Registration and Exhibition opens

10.00

Welcome

10.10

Keynote 1: Alistair Calder, ONS: Next Census - Improving Addressing + Questions

10.40

Keynote 2: Lawrence Way & Alison Matthews (UK GEOS) + Questions

11.20

Refreshment Break (exhibition area)

12.00

Keynote 3: Shantha Dickinson, Hampshire Fire & Rescue + Questions

12.30

Keynote 4: Charlotte Hayes, BEIS + Questions

13.00

Lunch break (exhibition area)

14.00

Keynote 5: Nigel Clifford and David Henderson, Ordnance Survey + Questions

14.45

Introduction to afternoon sessions

14.50

Refreshment Break

15.00

Work stream sessions (4 running concurrently)

 

Ordnance Survey

OS - Greenspace  

OS - Highways

OS – Schema 9 drop in session

Partners

Basemap

Nautoguide

Europa

User Case Studies

Cleveland Police & Sopra Steria

MAGIC & Landmark

Broxtowe Council

Government

HMRC

Transport for London

 

16.45

Review and Close

17.00

Drinks reception – sponsored by conference exhibitors

17.30

Close of conference
The Exhibitors: 
Each year this event is supported by many OS Partners who support PSMA members and this year is no expection. 
So far, the following have signed up:
Astun Technology Ltd

Basemap

Bluesky International Ltd

Cadcorp

Emapsite

Europa Technologies

Geographers' A-Z Map Company

GeoPlace

Getmapping

Higher Mapping Solutions

Landmark

miso

Royal Mail

SCISYS
When & Where

Congress Centre
28 Great Russell Street
WC1B 3LS London
United Kingdom


Thursday, 16 March 2017 from 09:00 to 17:00 (GMT)
Add to my calendar
Organiser
The PSMA User Representative Group represents the membership and has responsibility for making sure that the PSMA technically delivers and meets the needs of the membership, and where it doesn't work with suppliers and OS to resolve any issues. The group is made up of members from across the public sector, who are elected by the membership.

The PURG Mission:
"To act as the voice of the membership by providing technical scrutiny and act as a conduit between BIS, OS, and the community in order to positively influence the future direction of the PSMA."