Description
RIDING OUT THE (ECONOMIC) STORM
Following the success of the 2018 event, Consortium Business Solutions invites all individuals responsible for marketing in law firms, accountancy firms and other professional services firms to attend the Professional Services Marketing Conference 2019 #PSMC19.
In times of economic and political uncertainty, marketing budgets are often the first to be reduced. How can professional services firms ensure that they survive uncertain times unscathed? Hear from our expert speakers who will share their experience in proven on and offline marketing activities that help you differentiate yourself from competitors, keep your existing clients and generate new business.

Attend this half-day conference to find out how professional services firms can ride out the (economic) storm.
• Lara Squires, Consortium Business Solutions: Marketing on a budget
• Dan Hodges, Conscious Solutions: ROI on your marketing spend... do you really know?
• Paul Matthews & Jim Smith, insight6: Encouraging Client Engagement, and re-engagement

You will come away with useful pointers, ideas and practical suggestions to implement in your firm. The event is CPD accredited.
Lunch on arrival and a drinks reception afterwards will give you plenty of opportunities to network and discuss best practice with your peers.
The event is run in association with Chartered Institute of Marketing and sponsored by Oxford College of Marketing.
For more information on the event and speakers, please follow this link.
Agenda:
1.00pm arrive for lunch and networking
2.00-2.45pm Lara Squires - Consortium Business Solutions
2.45-3.00pm Q&A
3.00-3.45pm Dan Hodges – Conscious Solutions
3.45-4.00pm Q&A
4.00-4.45pm Paul Matthews & Jim Smith - insight6
4.45-5.00pm Q&A
5.00pm Drinks reception
6.00pm Depart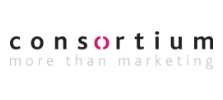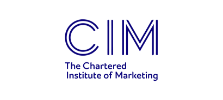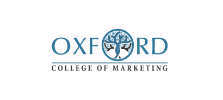 Organiser of #PSMC: Professional Services Marketing Conference 2019