Event Information
Location
Soulful Cellar
Soulful Cellar - Croydon
90B HIGH STREET
CROYDON
CR01ND
United Kingdom
Description
Piss Myself LaughingCroydon Comedy Night Soulful Cellar Oct 2
Starts Tuesday October 30th October
30th October @ 8:00 pm

–

10:30 pm
Tickets £5
LUBO
In February 2017 he performed his first solo show at the Stratford Circus Arts Centre to a sold out crowd. His show was picked up for a foreign TV show to be broadcast in 2018.
"Elevating the most everyday occurrence into a grand anecdote and celebrating petty triumphs as magnificent victories." – Right Funny
"Bounding about the stage with a joyful enthusiasm he skilfully created a whole other world for us to explore…heaps of fun" – Latest 7
"A pretty damn promising comic he is too, with a terrific way with an anecdote and charm to spare" – Stand Comedy
"Inherently funny…the merest gesture can have the audience laughing out loud" – Funny, Free, Fringe
HUGH DAVIES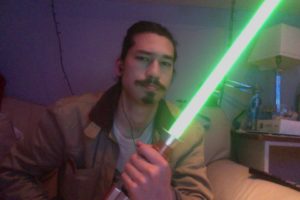 GEOFF STEEL
MC:JIM GRANT
Jim Grant Comedian
Friendly, funny and engaging. For 10 years Jim has been warmly received by every type of audience. As well as headlining notable comedy clubs, Jim has played many festivals, tv shows, art centres, student unions, working mens clubs, weddings
Jim has a great set and vast compering experience.
TV & Radio Work:
Daily Telegraph Award Regional Runner Up 2001
Guest presenter for Sky TV
Stand Up Britain ITV,
Personality Driven AUDI CHANNEL
BBC Radio Sussex Breakfast Show
Talksport Radio, Ian Collins Show
Express FM Drivetime with Adrian Knight
"A very witty and knowledgeable presenter" Sky TV Feb 08
"Very, very funny headliner" BBC Radio, Carrie Cooper, June 2007
"Jim Grant walked on stageas he told joke after hilarious joke, and brilliantly
responded to talkers in the audience" SQ MAGAZINE 2011
"Jim certainly has enormous presence, combined with a razor wit, means he's perfect for compering" – East Magazine Feb 2003
"Sparky regular compere, Jim is a master of getting the crowd going." – Herald March 2003
"Very funny and a highly competent MC" – Source Magazine Feb 2004
"A long applause for his set." – Royal Stratford Theatre August 2004
"A born communicator" – East Magazine March 05
"Really enjoyed his set" Alistair McGowen June 09
Date and Time
Location
Soulful Cellar
Soulful Cellar - Croydon
90B HIGH STREET
CROYDON
CR01ND
United Kingdom