Description
Transparency is deemed central to today's democratic systems, institutions and services. Our insistence on open government, freedom of information and the public's right to know privileges not only the visibility of information but also the visibility of the self. How might psychoanalytic practitioners think about and respond to the ever-increasing demand for transparency in the consulting room? This paper draws on the ideas of Derrida, Laplanche and Glissant to argue for what has been called 'the right to opacity,' suggesting that psychoanalysts are particularly well-placed to offer a critical perspective on today's culture of surveillance.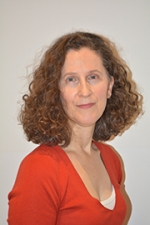 Biography
Rosemary Rizq, PhD C. Psychol. AFBPsS. FHEA. is a Chartered Psychologist, an HCPC-registered counselling psychologist and a UKCP-accredited psychoanalytic psychotherapist. She is Professor of Psychoanalytic Psychotherapy at the University of Roehampton and has worked for many years in the NHS, most recently at a specialist psychoanalytic psychotherapy service in North-East London. She now has a part-time private practice in West London. Rosemary was submissions editor for Psychodynamic Practice from 2004-2010, is a reviewer for a number of academic journals and she has published widely on issues relating to unconscious organisational dynamics. Her book, 'The Industrialisation of Care', co-edited with Catherine Jackson, was published in 2019 by PCCS Books. She is currently working on a book exploring the relationship between psychoanalysis and literature.
Organiser of Psychoanalysis in an Age of Transparency.