An exciting NEW 1-day webinar delivered by experts in Psychodermatology. RECORDED CONTENT AVAILABLE UNTIL 28 FEBRUARY 2021
About this Event
The course will cover key aspects of adult and paediatric psychodermatology, including habit reversal, communication skills, psychopharmacology and how to manage compulsive behaviours.
We invited submissions of scientific abstracts and questions for the "Ask the Experts" panel session - deadline passed.
 This course is being jointly run by St John's DermAcademy and Psychodermatology UK.
Discounted tickets are available for dermatology trainees, nurses and pharmacists. For discounted registration please contact info@stjohnsdermacademy.com and state your training speciality, grade and institution to obtain a discount code. 
Please note this is a LIVE webinar course. A recording will then be made available to delegates (for a period of 1 month after the event).
Please see our provisional programme below.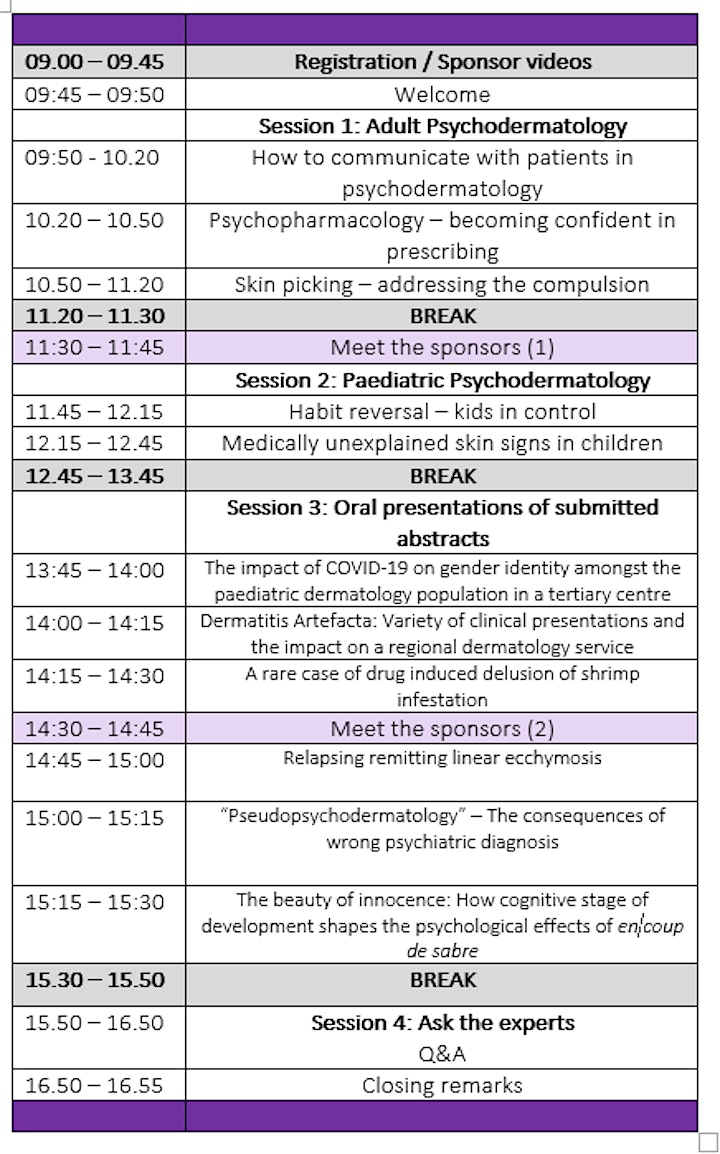 Date and Time
Location
Refund Policy