Psychogenesis: The Effect of Mind on Body, Brain and Experience
Description
The evidence for mental influences on states of the body, brain and phenomenal experience (psychogenesis) is extensive, for example in the study of psychosomatics, functional disorders in psychiatry and neurology, psychoneuroimmunology, placebo effects in medicine, research on the physiological and psychological consequences of meditation, visual imagery, bio/neurofeedback and hypnosis on body, brain and phenomenal experience.
Within science and clinical practice, it is largely taken for granted that physical causes can have physical effects and, in certain cases, mental effects, for examples changes in body and brain can produce changes in consciousness. However, that mental causes can have physical, as well as mental effects has sometimes been regarded as problematic.
This interdisciplinary conference will examine empirical, clinical and theoretical approaches as well as evidence on how these relationships can be explored and understood. It is open to all and all perspectives are welcome.
Registration
You can register for the whole conference or each day separately. Note that accommodation is booked separately.

Rates are cheaper for CEP members, students and retired. Information on how to join CEP is given at the end of this web page. Early bird registration is now closed. Registration before 23:59 on 5 September includes tea/coffee/biscuits/pastries, lunch, drinks reception, and after this time excludes these. Programme, campus map, and wifi are included.
All registration closes 23:59 on 12 September.
Accommodation
Accommodation bookings here are now closed. Alternative accommodation will be available nearby, including in the towns of Brighton and Lewes.
All accommodation booked here is on campus. Accommodation check in is 14.00 (or book early check-in) and check out 09.00.

Accessibility
The conference presentation room, tea/coffee and meal areas are wheelchair accessible. There is some specially adapted accessible accommodation but this is limited.
Pricing
Keynote Speakers
Professor John Gruzelier, Goldsmiths, University of London - Mind-body connections disclosed through neurofeedback and hypnotic interventions
John Gruzelier MA PhD is Emeritus Professor of Psychology, Goldsmiths, University of London. Research interests: schizophrenia, EEG, neurofeedback, and hypnosis. With more than 400 publications and over 13,000 citations, he was co-editor of the International Journal of Psychophysiology, 1984-2004, edited Contemporary Hypnosis & Integrative Therapy, 2001-2012, and, in 2002, established the Society of Applied Neuroscience.
Dr Jeremy Howick, Oxford University - Why we need to understand and avoid the nocebo effect in clinical practice and clinical trials
Jeremy Howick is an award winning philosopher, medical researcher, and Director of the Oxford Empathy Programme at the University of Oxford. He was recently awarded the British Medical Association Dawkins and Strutt award to pursue research on the health benefits of empathic care. His research has appeared on the BBC, the Daily Mail, The Telegraph, and elsewhere.
Professor Max Velmans, Goldsmiths, University of London - How could conscious experiences affect brains?
Max Velmans, Emeritus Professor of Psychology, Goldsmiths, has been involved in consciousness studies for over 40 years. His pioneering integrative work on the philosophy, cognitive psychology and neuropsychology of consciousness has led to over 130 publications including his widely praised Understanding Consciousness (2000, 2009), How Could Conscious Experiences Affect Brains? (2003) and Towards a Deeper Understanding of Consciousness (2017).
Film
Russ Pariseau - The mind/body relationship underlying heat generation in Tibetan Tum-mo meditation. Film followed by discussion with the producer
Russ is the filmmaker who produced this documentary, working with Dr Herbert Benson, Mind-Body Medicine Professor of Medicine, Harvard Medical School, as he transformed from neutral scientific skeptic into a figure widely recognised for his work building awareness of Mind-Body Medicine.
Draft Programme
Indicative programme, timings may be subject to change.
Friday Shiatsu/Chi Kuong/Tum-mo/Personal Experiences
1.30 Informal downs walk - Jane Henry

3.00 Welcome - Max Velmans
3.10 Mitzi MacGregor - Follow the energy: Shiatsu Chi Kuong workshop
4.30 Tea
4.45 Russ Pariseau - The mind/body relationship underlying heat generation in Tibetan Tum-mo meditation. Film followed by discussion
6.00 Reception
7.00 Dinner
8.00 Mental causation - sharing personal experiences - Dr Elaine Finkelstein, TELERF & Dr Jane Henry, Open University
Saturday am Neurofeedback/Hypnosis/Meditation/Autogenics/Autoimmunity
8.00 Breakfast
9.00 Keynote Professor John Gruzelier, Goldsmiths, London - Mind-body connections disclosed through neurofeedback and hypnotic interventions
10.30 Tea
11.00 Gautam Sharda, Delhi - The evolving science of meditative practices: How the practice of mindfulness meditation changes the brain
11.30 Dr Tracey Atkins & Dr Ben Hayes, University College, London - Evaluating the impact of an Autogenic Training relaxation intervention on levels of anxiety amongst adolescents in school
12.00 Dr Donna Thomas, Central Lancashire - Situating 'children in crisis' in a consciousness-first ontology: A reconsideration of self, experience and 'non-ordinary' experiences of children and young people
12.30 Lunch
Saturday pm Nocebo/Suggestibility/Dissociation/Interoception
2.00 Keynote Dr Jeremy Howick, Oxford - Why we need to understand and avoid the nocebo effect in clinical practice and clinical trials
3.30 Tea
4.00 Dr Lillian Wieder, Dr Devin Terhune et al., Goldsmiths, London, Greenwich, Manchester - Suggestibility in functional neurological disorders: A meta-analysis.
4.30 Dr Susannah Pick et al., Institute of Psychiatry, King's College, London - Dissociation and interoception in functional neurological disorder: An experimental study.
5.00 Laura Carter & Prof Jane Ogden, Surrey - Evaluating Interoceptive Crossover between emotional and physical symptoms
5.30 Break
6.00 Reception
7.00 Dinner
Sunday Mind, Brain & Consciousness
8.00 Breakfast
9.15 Keynote Prof Max Velmans, Goldsmiths, London - How can mind/body interactions be explained?
10.45 Tea
11.00 Dr John Pickering, Warwick - How mind moves matter
11.30 Dr Bryony Pierce - In what sense could consciousness be said to have a causal function?
12.00 Catherine M Reason - The sleepwalker paradox: why no purely physical system could ever be aware of its own existence
12.30 Lunch
1.30 CEP Meeting & AGM. All welcome
2.00 Panel discussion, delegate questions
3.00 Close
Location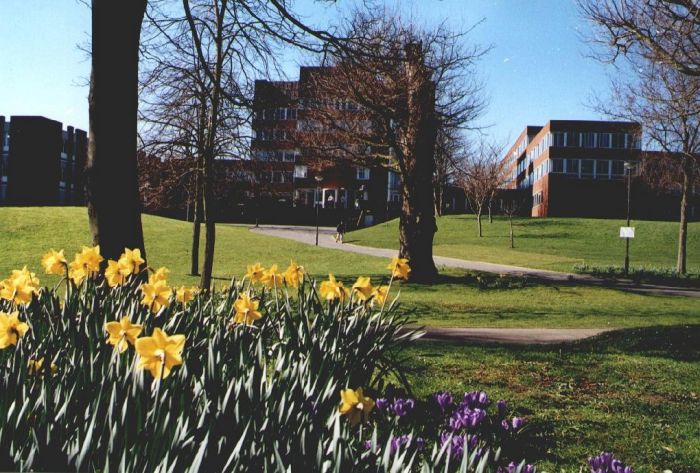 Sussex University is situated in Falmer in the South Downs National Park between the attractive towns of Brighton and Lewes, about 50 miles South of London. It's about 15 minutes from Brighton by car or train. There are night buses and trains from Brighton.
Car
Sussex University is accessed directly off the A27 (north side between Brighton and Lewes). It is signposted universities and Falmer. There is ample parking. The multistorey car park near the Jubilee building is one of the car parks nearest the conference location.
Train
Get one of the frequent, fast trains to Brighton, e.g from Victoria Station in London, or on the Thameslink and Southern lines. At Brighton transfer to the local train to Falmer (direction Lewes). Walk up through the campus following directions.
Coaches/Buses
There are coaches to Brighton and Lewes and buses from Brighton to Sussex University and Falmer.
Flights
The nearest airport is Gatwick. You can get one of the frequent trains to Brighton from Gatwick airport. At Brighton transfer to the local train to Falmer (direction East towards Lewes). Get off at Falmer and walk up through the campus.
Further Information

Joining instructions and campus map will be sent separately to registered delegates in advance of the conference.
Information about the conference also appears on the conference web page www.bps.org.uk/cep-psychogenesis-sept19.
The CEP web page bps.org.uk/cep under the Events tab offers a link to the conference web page.
Queries
For any queries about the conference you can email cep@bps.org.uk
You can also contact m.velmans@gold.ac.uk re. submission queries and john_pegler@yahoo.co.uk re. registration queries.
Terms and Conditions
By using the Eventbrite system to register for this conference, you are signifying your agreement to these Terms and Conditions.
Conference Bookings
Please ensure that you read these Terms carefully. Please also check that the details on your online booking are complete and accurate. These Terms together with the booking form constitute the entire agreement between you and us. If there is any inconsistency between these Terms and the booking form, these Terms will prevail.
References to "we/our/us" in these Terms means The British Psychological Society of St Andrews House, 48 Princess Road East, Leicester LE1 7DR, a charity registered in England and Wales with charity number 229642. Our VAT number is 240 3937 76. The contact is cep@bps.org.uk.
1. Our acceptance of the booking will take place when you are issued with an email confirmation of the booking, following receipt of your card payment. If you do not receive an email confirmation within 24 hours of submitting the booking form to us, you should email us. You are advised not to incur any expenses in relation to the event until you have received email confirmation of your booking.
2. Our prices may change at any time, but price changes will not affect a booking that we have confirmed with you. All prices include VAT at the point of sale. However, if the rate of VAT changes between the date of the booking and the date of the event, we will adjust the rate of VAT that you pay, unless you have already paid for the event in full before the change in the rate of VAT takes effect.
Our cancellation rights
a) We may have to cancel an event due to an event outside our control. We will notify you of such a cancellation as soon as reasonably possible.
b) If we have to cancel an event for any of the reasons set out in clause (c) below and you have made any payment in advance for the event, we will, at our sole option, either refund these amounts to you or offer to transfer you to a different event.
c) Force Majeure: for the purposes of this clause, events outside our control means any act or event beyond our reasonable control, including without limitation: strikes, lock-outs or other industrial action by third parties, civil commotion, riot, invasion, terrorist attack or threat of terrorist attack, war (whether declared or not) or threat or preparation for war, fire, explosion, storm, flood, earthquake, subsidence, epidemic or other natural disaster, or failure of public or private telecommunications networks.
Your cancellation rights
You may cancel all or part of your booking online by accessing the link in your booking confirmation email. A refund is available up to 30 days before the start of the event.

Our liability to you
a) If we fail to comply with these Terms, we are responsible for loss or damage you suffer that is a foreseeable result of our breach of the Terms or our negligence, but we are not responsible for any loss or damage that is not foreseeable. Loss or damage is foreseeable if it was an obvious consequence of our breach or if it was contemplated by you and us at the time we confirmed your booking.
b) We have no liability to you for any loss of profit, loss of business, business interruption, or loss of business opportunity in connection with or in any way arising out of your booking with us.
c) We do not exclude or limit in any way our liability for:
death or personal injury caused by our negligence or the negligence of our employees, agents or subcontractors
fraud or fraudulent misrepresentation.
How we may use your personal information
By providing your personal information on the booking form you are agreeing to us processing and holding it for the purposes of this event. Payment processing is carried out by Eventbrite who holds your payment information. For further information about our Privacy Policy please see www.bps.org.uk/privacy-policy.
Other important terms
a) These Terms are between you and us and no other person shall have any rights to enforce them.
b) These Terms and any disputes or claims relating to them are governed by English law. You and we both agree to submit to the exclusive jurisdiction of the English courts.
As a consumer, you have legal rights in relation to services that are not provided as described. Advice about your legal rights is available from your local Citizens' Advice Bureau or Trading Standards office. Nothing in these Terms will affect these legal rights.