Psychologists Protection Society Trust Online CPD Events - 2017

Friday, 29 September 2017 from 17:15 to 21:15 (IST)
Event Details
The Psychologists Protection Society Trust is pleased to announce two CPD events which will be held before and after our AGM on the Evening of Friday 29th September 2017 at the Royal Marine Hotel, Marine Rd, Dún Laoghaire, Dublin, Ireland. These will be hosted by our special guest speakers – Heather Dale and Dr Susan Delaney.
Schedule
17.00 - 17.15 Registration & Welcome (Tea & Coffee)
1st Continuing Professional Development Event
 17.15 - 18.15 CPD Event
The hidden virtue: Towards a new understanding of humility in counselling and psychotherapy - Heather Dale.
2nd Continuing Professional Development Event
 20.15 - 21.15 CPD Event
When did grief get so complicated? … and what practitioners need to know about it – Dr Susan Delaney

21.15 Finish
CPD events held around during our meeting on 29th September can be watched by both PPS Members and Non Members, all are welcome. PPS Members can alternatively watch both the AGM & CPD events online (Free of Charge) or join us at the event in Dun Laoghaire (Free of Charge).
This page is for non PPS members only. Members can sign up to watch online or attend in person here.
The hidden virtue: Towards a new understanding of humility in counselling and psychotherapy  (17:15-18:15)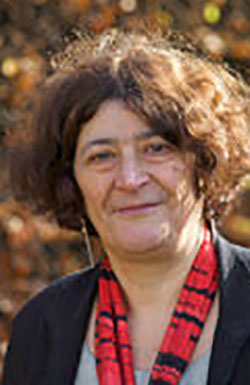 There is a pivotal point where the therapist can become convinced that they know what is 'best' for their client, albeit at an unconscious level. This may lead to a rupture in the therapeutic relationship.   Through the use of vignettes this paper will explore the signs (red flags) that allow practitioners to become aware that they have lost sight of the virtue of humility necessary for safe and ethical practice.

Heather Dale originally trained in London, in both counselling and Transactional Analysis psychotherapy,  she works 2 days in private practice and three as a Senior Lecturer in Counselling Studies at the University of Huddersfield.  She is a Senior Registered and Accredited Counsellor with BACP (British Association for Counselling and Psychotherapy), a Fellow of the HEA (Higher Education Academy)  and a Fellow of BACP.

Her interest in ethical conduct stems from her work as a Snr Registered and Accredited Counsellor and Supervisor, and more particularly from her longstanding work as a Chair of BACP Professional Conduct procedures. These encompass both membership declarations (deciding whether a declared misdemeanor is so serious as to be a bar to membership) as well as hearing complaints against members of the organization.  

She is currently working toward a Phd looking at the importance of Personal Moral Qualities in the practice of counselling and Psychotherapy.
When did grief get so complicated? … and what  practitioners need to know about it (20:15 - 21:15)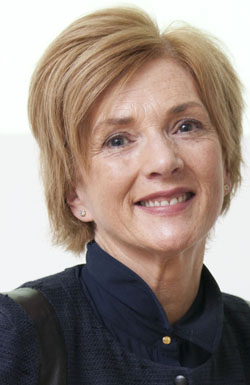 The debate continues amongst practitioners about whether grief should ever be considered a disorder; many practitioners believe that grief is a normal response to loss and should not be medicalised whilst others believe that grief can become disabling and may need specialist intervention. This talk will consider the current controversy and will discuss the evidence for a complicated grief disorder. Information on recognising when grief has become complicated will be offered along with a discussion of international treatment initiatives and an update on what is happening in Ireland and the UK.

Dr Susan Delaney, Clinical Psychologist, is the bereavement consultant to the Irish Hospice Foundation and set up the Complicated  Grief programme there in 2012. She was awarded the title of " Fellow in Thanatology" by ADEC (Association for Death Education and Counselling) for her contribution to the bereavement field and is part of the International Train-The Trainers group in Columbia University 's Complicated Grief programme under Dr Kathy Shear. Susan has trained, taught and written widely on the topic of Complicated Grief and recently recorded a TEDX talk entitled; " Grief,  it's complicated… 10% of the time".