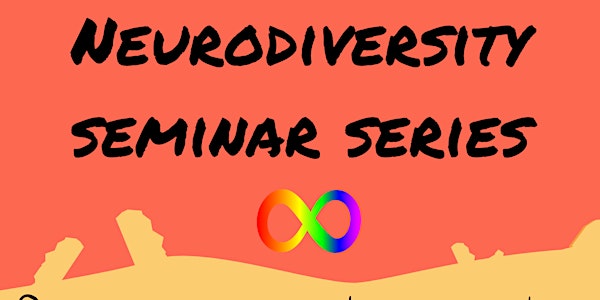 Psychology neurodiversity seminar series
Discuss and learn about neurodiversity!
About this event
Rossella and Verity would like to invite you to the online Psychology Neurodiversity seminar series running on Fridays at 1pm in block 3. This will be a neurodivergent-led space where students can discuss and learn about aspects of neurodiversity with the participation of an autism expert Dez Mendoza from Imperial College London.
Sign up for any date, the joining link is the same.
The session plan is:
Session 1: Introduction to neurodiversity and identity first language
Session 2: Spoon theory as a way of understanding neurodiversity
Session 3: Communication needs including the double empathy problem
Session 4: Poetry as a creative means of understanding the neuronormative culture of the senses (guest speaker Dez Mendoza)
Session 5: Student presentations on neurodiversity at work and music therapy
Email v.longley@mmu.ac.uk or r.sorte@mmu.ac.uk for more information.