Public Diplomacy and Education Exchanges (Molly Bettie and Colin Alexander)
This research seminar focuses on exchange diplomacy around various organisations and explores the intricacies of education diplomacy.
About this event
This research seminar focuses on exchange diplomacy around organisations such as ERASMUS and Fulbright. It explores what makes an exchange 'count' as public diplomacy and why/whether that distinction actually matters. This discussion is interesting as a methodological question, while it also asks broader questions about the purpose behind public diplomacy and how education diplomacy is simultaneously at the centre of public diplomacy strategies and also a frontier subject.
Our speakers:
Molly Bettie – University of Leeds
Molly Bettie is Lecturer in Media and Communication at University of Leeds, UK. Her research focuses on exchange diplomacy and cultural relations, particularly the cases of the Fulbright Program and ERASMUS. She has published two journal articles on the Fulbright Programme's contribution to US public diplomacy. Her current work explores the validity of the prescribed cultural mediator role by examining how exchange students discuss politics while abroad.
Colin Alexander – Nottingham Trent University
Colin Alexander is Senior Lecturer in Political Communications at Nottingham Trent University, UK. His expertise surrounds the historical and contemporary international communications of Asian governments, with a particular interest in imperialism and north-south issues. He is the author of two monograph books: 'China and Taiwan in Central America: Engaging Foreign Publics in Diplomacy' (2014) and 'Administering Colonialism and War' (2019) and is the editor of The Frontiers of Public Diplomacy (2021).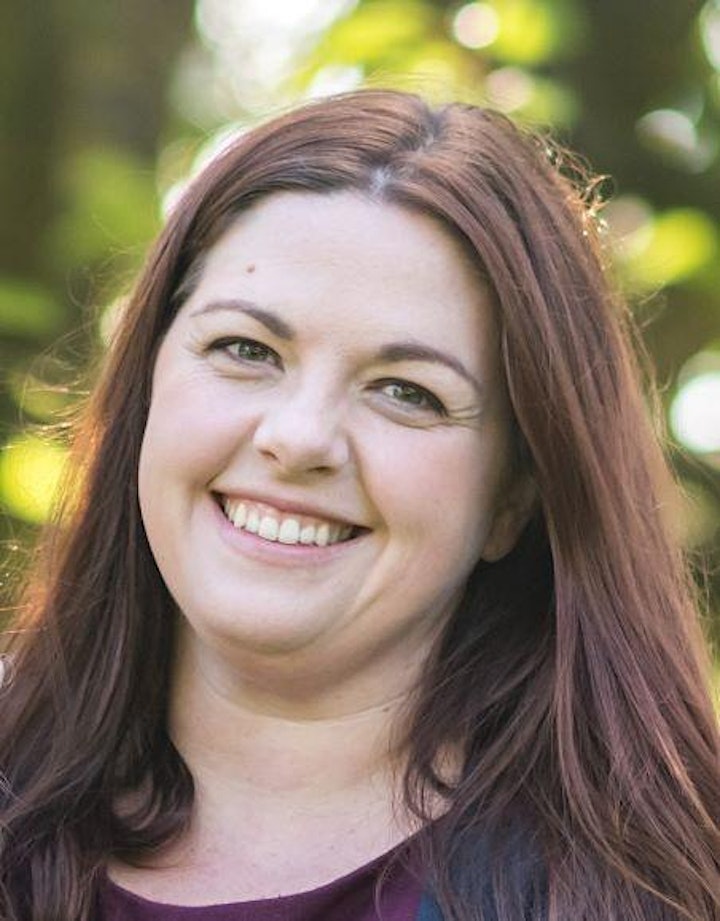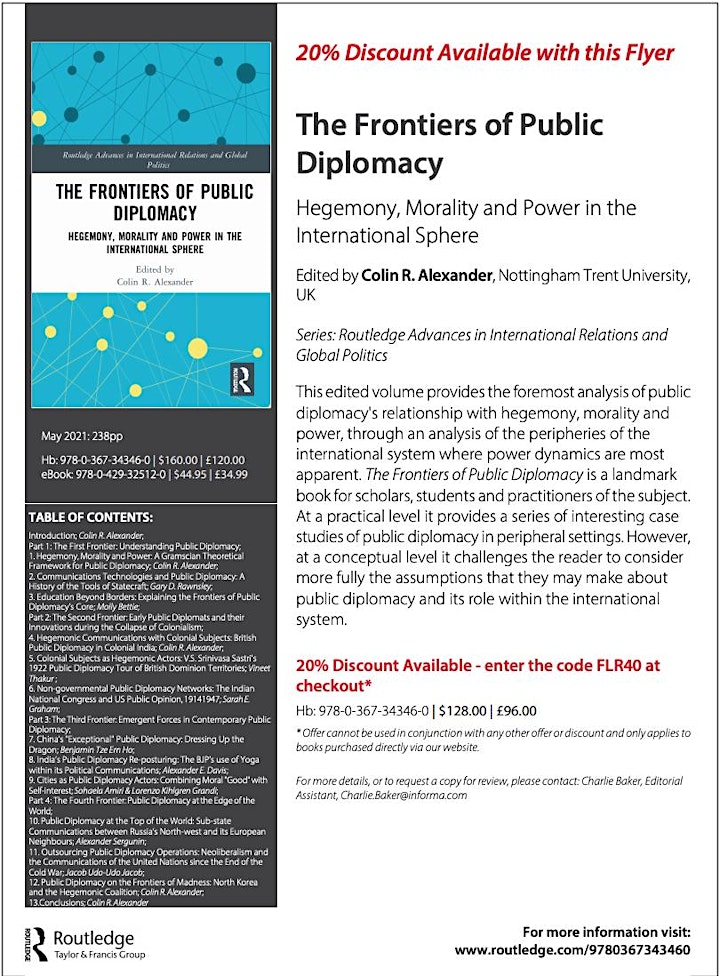 Organiser of Public Diplomacy and Education Exchanges (Molly Bettie and Colin Alexander)