Public Diplomacy in the Arctic Circle (A. Sergunin and C. Alexander)
This seminar explores the power dynamics involving Russia and its European neighbours, including its relationship with Arctic territories.
About this event
This research seminar looks at the role of public diplomacy in one of the most climatically extreme parts of the world and is therefore the most literal of interpretations of the 'frontier' theme of this series. In this session, Sergunin will explore the key power dynamics involving modern Russia and its near European neighbours. Herein, he will discuss the largely positive contemporary experiences of Russia's north-west with other Arctic territories and the awkwardness that this creates with respect to Moscow's central foreign policy towards the European Union. The seminar will also discuss the role of the exploitation of the Arctic region for its natural resources and the role played by public diplomacy within that equation.
Our speakers:
Alexander Sergunin – St. Petersburg State University
Alexander Segunin is a Professor of International Relations at St. Petersburg State University, Russia. His fields of research and teaching include Russian foreign policy thinking and making, public diplomacy and paradiplomacy of substate and subnational actors, city-twinning, and regionalization in Europe and Russia. His most recent books include: Russia in the Arctic. Hard or Soft Power? (2016) (with Valery Konyshev); Explaining Russian Foreign Policy Behavior: Theory and Practice (2016); Russian Strategies in the Arctic: Avoiding a New Cold War (2014) (with Lassi Heininen and Gleb Yarovoy); Contemporary International Relations Theories (2013) (with Valery Konyshev et al.); Laboratories of European Integration: City-Twinning in Northern Europe (2012) (with Pertti Joenniemi).
Colin Alexander – Nottingham Trent University
Colin Alexander is Senior Lecturer in Political Communications at Nottingham Trent University, UK. His expertise surrounds the historical and contemporary international communications of Asian governments, with a particular interest in imperialism and north-south issues. He is the author of two monograph books: 'China and Taiwan in Central America: Engaging Foreign Publics in Diplomacy' (2014) and 'Administering Colonialism and War' (2019) and is the editor of The Frontiers of Public Diplomacy (2021).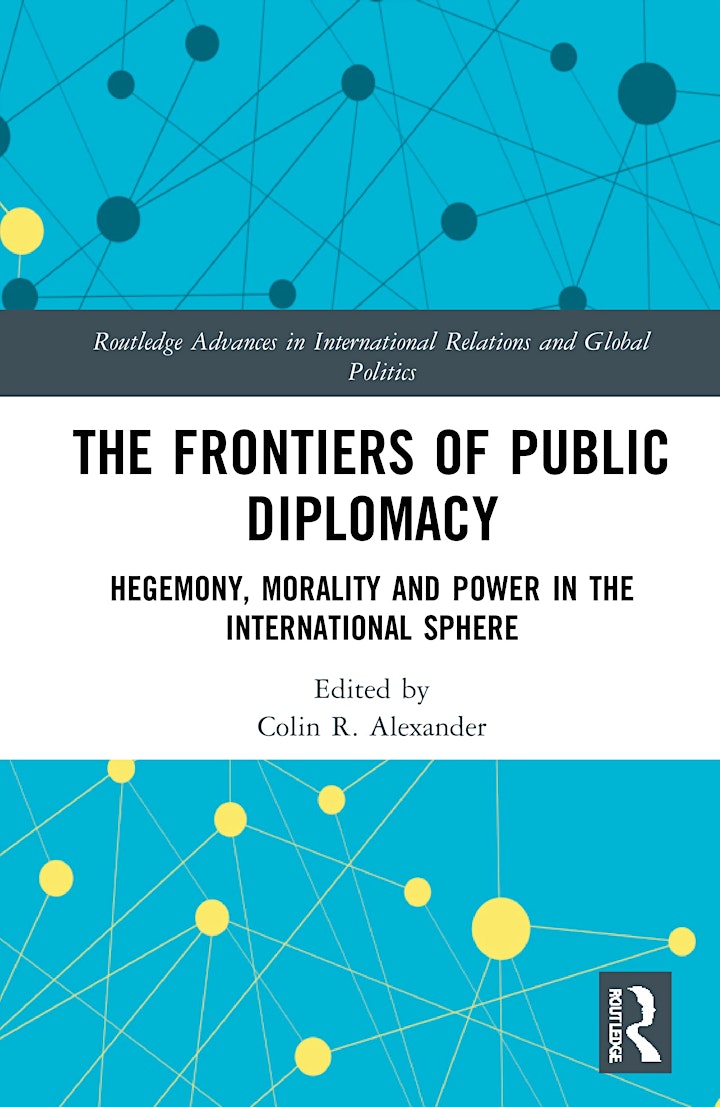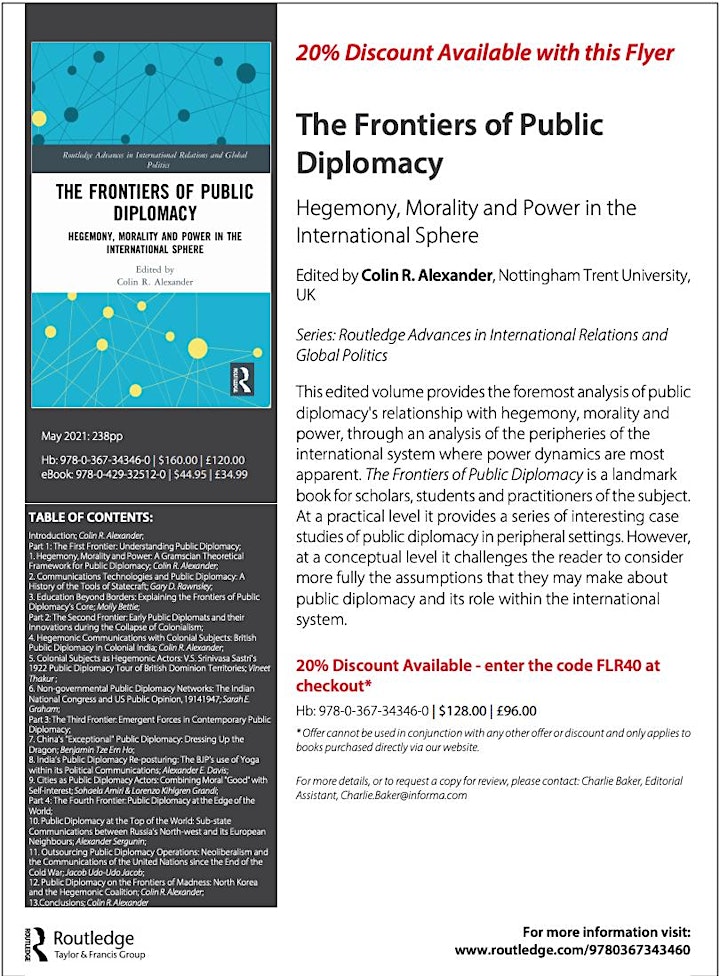 Organiser of Public Diplomacy in the Arctic Circle (A. Sergunin and C. Alexander)