Public Lecture by Henry Mintzberg: Journey in pursuit of a rebalanced society

Wednesday, 10 May 2017 from 18:00 to 19:15 (BST)
Event Details
"In my book Rebalancing Society…radical renewal beyond left, right, and center (2015), I contend that a healthy society balances power across its three sectors—public, private, and what I prefer to call plural (rather than "civil society", so that it can be seen to take its place alongside the other two). Many societies have lost that balance, especially since 1989 when mainstream economists declared erroneously that capitalism had triumphed. Balance triumphed. The communist states were utterly out of balance while the successful states of the West were not, relatively speaking. The unfortunate result of this misunderstanding is that capitalism has been triumphing ever since. I thus began to explore how that balance can be restored. Progress is being made—conceptually at least! I shall discuss that".
You are invited to attend a public lecture by Henry Mintzberg, Cleghorn Professor of Management Studies at the Desautels Faculty of Management of McGill University in Montreal, Canada.
This lecture is part of the 2nd Radical Social Innovation Colloquium: 'Revaluing the Mundane: a conversation about common concerns' organised by the Foundational Economy Research Group (https://foundationaleconomy.com/introduction/) 
About Henry Mintzberg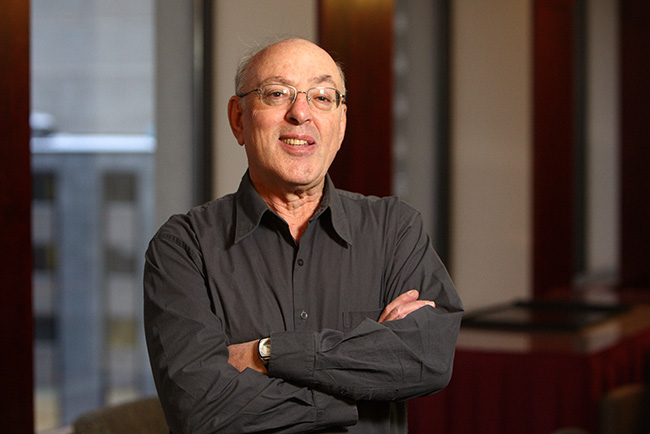 Henry Mintzberg's research focuses on  managerial work, strategy formation, and forms of organising and he has published a series of works including Managers not MBAs, Tracking Strategies, Simply Managing and Rebalancing Society. He is also currently completing a monograph entitled Managing the Myths of Health Care.
Henry is the Co-Founder of International Masters in Practicing Management, a programme whereby modules are designed and delivered by leading business schools in Canada, Brazil, India, China and the UK. In addition he is the Co-Founding Director of International Masters for Health Leadership, which was created to be an agent of change to the way healthcare is managed around the world.
He has published 170 articles and his work has appeared in the MITSloan, Stanford Social Innovation Review and was awarded with two McKinsey prizes for his articles that have featured in Harvard Business Review.
Henry has received a number of honours such as Officer of the Order of Canada and of l'Ordre national du Quebec and was selected as a Distinguished Scholar by the Academy of Management in 2000. Recently he was awarded an Honorary Doctorate from the University of Economics, Prague in November 2016.
His interests include cycling, mountain climbing and canoeing with his family.
Further information about Henry can be found at www.mintzberg.org
When & Where

Arts 2 Lecture Theatre
Queen Mary University of London
Mile End Campus
E1 4NS London
United Kingdom


Wednesday, 10 May 2017 from 18:00 to 19:15 (BST)
Add to my calendar