Public Lecture Globalisation Identity & Migrant Agency in the 21st Century
Description
Monash Migration and Inclusion Centre presents
Public Lecture with Professor Anna Triandafyllidou, European University Institute.
"Globalisation, Identity and Migrant Agency in the 21st Century"
Monday, October 29th, 5pm-6.30pm (with drinks and canapes to follow)

Monash Conference Centre, 30 Collins Street, Melbourne
Description:
Migration is part and parcel of human history and human development but keeps being represented as an exception or a crisis. Recent technological developments in IT and transport as well as the increased pace of social and economic globalisation processes unleash contrasted forces: services, goods, capitals move faster and smoother than before but people's movement is increasingly restricted and tightly regulated. Globalisation fuels aspirations and shapes the drivers and structural forces that trigger migration. Transnational networks become increasingly important for both mobile and sedentary populations (migrants and non-migrants) albeit the national state remains the main framework for migration governance even if in the context of regional or international governance regimes. Taking stock of the above general observations, I will develop two arguments in my lecture.
The first concerns issues of identity and the ways in which globalisation triggers new forms of mobility that undermine national sovereignty but arouse feelings of national belonging. This argument borrows from theories of liquid modernity (Bauman 2000) and risk society (Beck 1992) and contextualises migrant integration and related notions of majority and minority identity in the current framework of intensified exposure to social, cultural and economic globalisation forces. The notion of monist vs plural nationalism is proposed to make sense of these identity dynamics, replacing the traditional distinction between ethnic and civic nationalism (Triandafyllidou 2013).
The second argument concerns the ways in which we understand migration governance and migrants' agency today. The idea of push and pull factors that shape migration flows has been discredited in recent years as not sufficiently dynamic for making sense of the complex patterns of contemporary international migration. Attention has focused on migrant aspirations, desires and the drivers of migration (see Carling and Collins 2018; Triandafyllidou 2017). Building on these recent advances in migration scholarship, I am introducing the notion of 'social navigation' and of a 'social navigation space' (Triandafyllidou 2018). This space includes different actors (migrants, migration industry intermediaries, states and international actors) that develop networks. These networks are characterised by 'nodal points', which signpost the different phases of the migration project (pre-departure, departure, arrival, onward migration, settlement). It is at these 'nodal points' that migrants, intermediaries and policies 'meet' and where migrants make decisions and shape their course of action (Triandafyllidou 2008; 2018).
The overall aim of the lecture is to offer an analytical framework that places migration and migrant integration within wider socio economic transformation dynamics rather than isolating it as a specific 'challenge' that destination countries seek to address.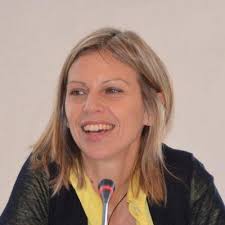 Anna Triandafyllidou is Professor at the Global Governance Programme (GGP) of the Robert Schuman Centre for Advanced Studies (RSCAS), European University Institute. Within the GGP she coordinates the Research Area on Cultural Pluralism. Before joining the Programme, she was part time professor at the RSCAS (2010-2012). During the period 2004-2012, she was Senior Fellow at the Hellenic Foundation for European and Foreign Policy (ELIAMEP) in Athens where she headed a successful migration research team. She has been Visiting Professor at the College of Europe in Bruges since 2002. She is the Editor-in-Chief of the Journal of Immigrant and Refugee Studies. See her full bio here.