This event has been postponed until Spring 2022. We apologise for any inconvenience this may cause. A new date will be announced shortly.
About this event
This public lecture by Rev. Dr Paul Edmondson will explore Shakespeare's religious sources. If we turn to Shakespeare's works to find out more about his religion, what do we find there, where does it come from, and what does it tell us?
The lecture forms part of our launch event for a new physical and online exhibition which brings together remarkable manuscripts and rare copies of books that Shakespeare must have read and known, and which belong to the University of Leicester Library's Special Collections. The event, along with the exhibitions and related publication, aim at helping us better understand Shakespeare's ability to draw on the materials available to him and transform them into the plays and poems we know and admire.
Biography:
Paul Edmondson is Head of Research and Knowledge and Director of the Stratford-upon-Avon Poetry Festival for the Shakespeare Birthplace Trust. He is the author, co-author, and co-editor of many books and articles about Shakespeare, including Shakespeare: Ideas in Profile (an overview of Shakespeare for the general reader), Twelfth Night: a guide to the text and its Theatrical Life, The Shakespeare Circle: An Alternative Biography and Shakespeare Beyond Doubt: Evidence, Argument, Controversy (both with Stanley Wells for Cambridge University Press), Shakespeare's Creative Legacies (with Peter Holbrook for The Arden Shakespeare); and Finding Shakespeare's New Place: an archaeological biography (with archaeologists Kevin Colls and William Mitchell for Manchester University Press). New Places: Shakespeare and Civic Creativity (co-edited with Ewan Fernie is forthcoming with The Arden Shakespeare). His collection of Shakespeare-related poetry, Destination Shakespeare has recently appeared. A pair of prescription spectacles is donated to a child in India for each copy sold.
Paul is the editor, along with Sir Stanley Wells, of the recently published All the Sonnets of Shakespeare. This ground-breaking book assembles all of Shakespeare's sonnets in their probable order of composition. An inspiring introduction debunks long-established biographical myths about Shakespeare's sonnets and proposes new insights about how and why he wrote them. Copies will be available at the event.
This event at the University of Leicester is a partnership between the Centre for International Training and Education and the Division of Library and Learning Services.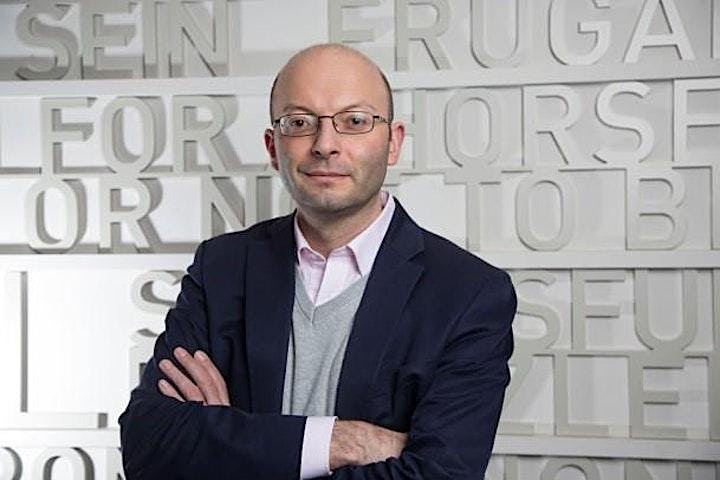 Travel information:
The closest train station is Leicester Railway Station, which is a 15 minute walk from the campus. Alternatively, Arriva bus no. 47 has a bus stop directly outside the campus on University Road and has pickups stops in the city centre and train station.
For car parking, please use either the University's multi storey car park on Putney Road (LE2 7TG) or the city council's Victoria Park Pay and Display car park on Granville Road (LE1 7RU). Both car parks charge a small fee.
Organiser of Public Lecture: The Church that Shakespeare knew