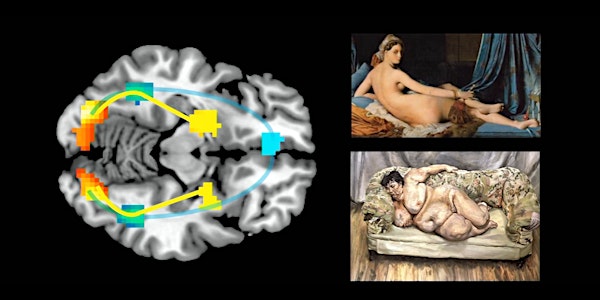 Public Lecture: The Neurobiology of Beauty and Its Implications by Professo...
Description
In his book Art (1914), The English art critic, Clive Bell, asked: what is common to all that arouses the aesthetic emotion? Neither he nor his successors provided an answer, but the question was inspiring enough to be studied neurobiologically. The answer (strictly in neurobiological terms) is that the experience of beauty, regardless of its source (i.e. whether visual, musical, moral or mathematical) correlates with activity in the same part of the emotional brain, the medial orbito-frontal cortex (mOFC) and that the intensity of activity there is proportional to the declared intensity of the experience of beauty. This answers positively, on the one hand, a long-standing question in philosophies of aesthetics, namely whether aesthetic judgment can every be quantified, and raises, on the other hand, important questions about the uses of beauty.

Semir Zeki is a leading British neurobiologist and currently Professor of Neuroesthetics at University College London. His most recent research is into the neurobiology underlying subjective mental and aesthetic experiences. He has written four books, A Vision of the Brain(Blackwell Scientific, 1993); Inner Vision: An Exploration of Art and the Brain (OUP, 1999) and Splendors and Miseries of the Brain (Wiley-Blackwell 2008). He has also co-authored La Quête de l'essentiel with the late French painter Balthus (Archimbaud 1995) and La bella e la bestia with Ludovica Lumer (Laterza 2011).

Organiser of Public Lecture: The Neurobiology of Beauty and Its Implications by Professor Semir Zeki
A programme of talks, workshops and events initiated, developed and organised by the group of artists participating in Prospectus. Combining their knowledge and connections, the group invited artists and professionals from around the UK to create a dynamic programme that reflects their interests in current ideas and approaches in contemporary arts practices. These events present a wide selection of disciplines in different contexts relevant to the artists and audiences in Somerset.

Prospectus is a pilot project exploring a new form of peripatetic art school for artists and audiences in the dispersed art community of Somerset. Initiated by artist Anna Best and curator Zoe Li, joined by artists Isobel Adderley, Jon England, Jenny Graham, Fiona Hingston, Sue Palmer and Natalie Parsley.
Commissioned by Somerset Art Works and supported by Lottery Funding from Arts Council England.

prospectus.somersetartworks.org.uk