Public Research Lecture: Anthropological perspectives - transfer of histori...
Description
You are warmly invited to the 2018-2019 CIMTR Research Lecture Series. The research lectures are free of charge for anyone who would like to attend. Students, staff and members of the public are most welcome. These lectures aim to offer students the opportunity to meet researchers and develop their critical thinking. For staff and members of the public, it is a great opportunity to hear about the most current research and network with professionals from a variety of fields. The events will be held in Jerome Booth Music Therapy Centre CB1 2LZ from 5.30-6.30pm.
On 1st April 2019 we welcome Dr. Gerhard Tucek, Head of the Institute for Therapeutic Sciences at IMC University of Applied Sciences Krems, with his lecture 'Anthropological perspectives: transfer of historical oriental music therapy perspectives into modern clinical understanding'.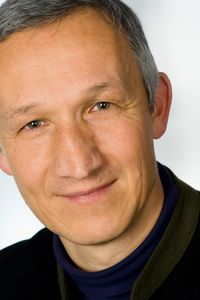 Professor Tucek will give a brief overview of the transformation process of 9th century historical oriental music therapy into a European system of modern health care in the 21st century. His talk will outline how traditional therapeutic principles have been linked to modern clinical and anthropological perspectives, including how current assessment methods show the integration of music therapy and medical perspectives. Video examples of clinical music therapy within intensive care and neurological rehabilitation will be shown to give a hands-on look at the results of this process.
Dr. Gerhard Tucek completed his studies in Applied Cultural Sciences, Action Research, and Social & Cultural Anthropology at the Universities of Klagenfurt and Vienna. At the University of Vienna he received his "Venia Docendi" for Social & Cultural Anthropology. As an Anthropologist, his focus is on medical anthropology.
He is currently Head of the Institute for Therapeutic Sciences at the IMC University of Applied Sciences Krems and Director of the Josef Ressel Center – Horizons of Personalized Music Therapy project. Additionally, Dr. Tucek is a practicing music therapist with a focus on neurological rehabilitation and intensive care.