Public Research Lecture: Conversational Grooves
Description
You are warmly invited to the 2019-2020 CIMTR Research Lecture Series. The research lectures are free of charge for anyone who would like to attend. Students, staff and members of the public are most welcome. These lectures aim to offer students the opportunity to meet researchers and develop their critical thinking. For staff and members of the public, it is a great opportunity to hear about the most current research and network with professionals from a variety of fields. The events will be held in Jerome Booth Music Therapy Centre CB1 2LZ from 5.30-6.30pm.
On Monday 18th November, we welcome Profession Ian Cross, Cambridge University, with his lecture 'Conversational Grooves'.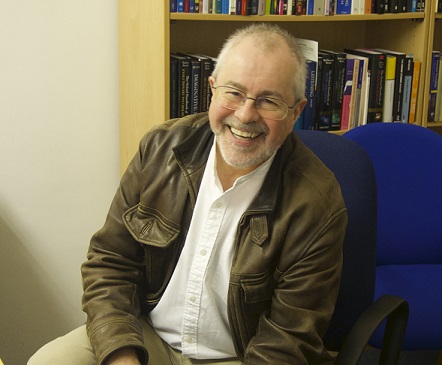 This talk will suggest that rhythm in music and rhythm in speech are underpinned by the same processes and serve largely the same functions. It starts by exploring evidence for rhythmic or metrical regularity in speech and suggests that this regularity serves the functions of enhancing communicative predictability and mutual affiliativeness between interlocutors. Results from studies that explore conversational and musical interaction will be discussed, and new results concerning effects of musical interaction on subsequent conversational interaction will be presented. The paper concludes by noting the need to develop integrated approaches to the study of music and speech as cognate components of the human communicative toolkit.
Ian Cross is based in the Faculty of Music at the University of Cambridge, where he is presently Faculty Chair. He is Professor and Director of the Faculty's Centre for Music and Science, where his group explores music, its materials and its effects from a wide range of scientific perspectives. His early work helped set the agenda for the study of music cognition; he has since published widely in the field of music and science, from the psychoacoustics of violins to the evolutionary roots of musicality. Amongst his current project, he is exploring whether music and speech are underpinned by common interactive mechanisms, assessing the effects on children's empathic capacities of their engagement in group musical activities, and evaluating music's role in managing perinatal mental health in The Gambia. He is Editor-in-Chief of SAGE's new Open Access journal Music & Science, is a Fellow of Wolfson College, Cambridge and is also a classical guitarist.