Public Research Lecture: From sounds to songs - developing music therapy re...
Description
You are warmly invited to the 2018-2019 CIMTR Research Lecture Series. The research lectures are free of charge for anyone who would like to attend. Students, staff and members of the public are most welcome. These lectures aim to offer students the opportunity to meet researchers and develop their critical thinking. For staff and members of the public, it is a great opportunity to hear about the most current research and network with professionals from a variety of fields. The events will be held in Jerome Booth Music Therapy Centre CB1 2LZ from 5.30-6.30pm.
On 29th April 2019 we welcome Dr. Catherine Carr, Queen Mary University of London, with her lecture 'From sounds to songs: developing music therapy research in NHS mental health services'.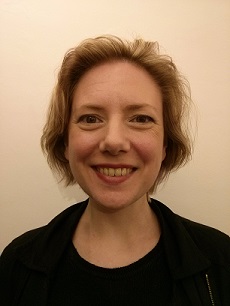 Music therapy has a long history of provision in NHS mental health services and some of the strongest evidence for music therapy comes from within mental health care. This presentation will explore the role of music therapy in different mental health contexts, its adaptations in the constantly evolving systems of the NHS, the value of different research designs and the importance and value of co-production with people with lived experience. I will share my learning from conducting research within the NHS and conclude with future directions, question, challenges and opportunities for music therapy research.
Catherine is a music therapist and HEE/NIHR Clinical Lecturer at Queen Mary University of London and East London NHS Foundation Trust and lecturer on the MA in Music Therapy course at the Guildhall School of Music and Drama. Her practice and research is with adults and older people in acute inpatient and community settings, with a focus upon using mixed methods to better understand the practice, processes and outcomes of music therapy.