Public Research Lecture: Methods and models of therapeutic songwriting: How...
Description
You are warmly invited to the 2019-2020 CIMTR Research Lecture Series. The research lectures are free of charge for anyone who would like to attend. Students, staff and members of the public are most welcome. These lectures aim to offer students the opportunity to meet researchers and develop their critical thinking. For staff and members of the public, it is a great opportunity to hear about the most current research and network with professionals from a variety of fields. The events will be held in Jerome Booth Music Therapy Centre CB1 2LZ.
Please note: This lecture will take place on Wednesday 4th December from 7-8pm in the Young Street Building (next door to the Music Therapy Centre) in room YST 218.
On Wednesday 4th December, we welcome Professor Felicity Baker, The University of Melbourne, with her lecture 'Methods and models of therapeutic songwriting: How clinical orientation shapes practice'.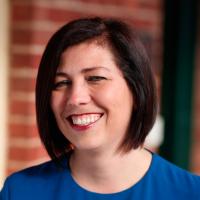 How clinicians plan, think about, implement, and evaluate the impact of a songwriting program with people who they engage with in their clinical practice, differs depending on their orientation and the population they are working with. Based on a series of studies spanning 15+ years, this presentation will provide an overview of different ways of practicing songwriting as understood through different theoretical lenses. Felicity will provide examples taken from her various research studies to illustrate the different models of therapeutic songwriting practice.