Public Research Lecture: Music-based interventions for sensorimotor rehabil...
Description
You are warmly invited to the 2018-2019 CIMTR Research Lecture Series. The research lectures are free of charge for anyone who would like to attend. Students, staff and members of the public are most welcome. These lectures aim to offer students the opportunity to meet researchers and develop their critical thinking. For staff and members of the public, it is a great opportunity to hear about the most current research and network with professionals from a variety of fields. The events will be held in Jerome Booth Music Therapy Centre CB1 2LZ from 5.30-6.30pm.
On 4th March 2019 we welcome Dr. Alex Street, Post-doctoral Researcher at Anglia Ruskin University, with his lecture 'Music-based interventions for sensorimotor rehabilitation following brain injury: research, technology and clinical applications.'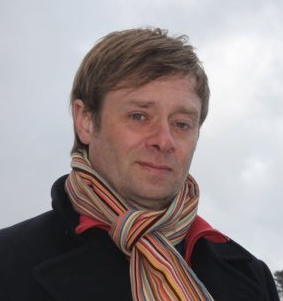 Stroke patients with upper limb hemiparesis playing musical instruments has been found to facilitate the required level of motivation and repetition of target movements, with sensory feedback, to promote neuroplastic change and improve arm and hand function. Neurologic music therapy and music supported therapy published research and guidelines inform on the design of upper limb protocols for patients. Using video examples and recent research data, this lecture will clarify the essential ingredients and explore the technology and equipment to optimise treatment design and delivery.
Dr. Alex Street trained as a music therapist at the Guildhall School of Music and Drama and immediately began working in neurodisability settings. He has established and run posts for Headway, an organisation providing rehabilitation and advice for adults with acquired brain injury, and worked for children's services within local authorities, specialising in the treatment of cerebral palsy, sensory impairment and autism. He has published on the use of music technology, song writing and neurologic music therapy (NMT) interventions, and presented internationally.
Alex's PhD research was a collaboration with a NHS primary care trust in Cambridgeshire, recruiting people with upper limb hemiparesis following stroke as part of a RCT investigating a neurologic music therapy sensorimotor technique. Alex is currently a postgraduate researcher at ARU, continuing his research into stroke hemiparesis and investigating the effects of music therapy on agitation in people with dementia.