Public Research Lecture: Music in special education - where does music ther...
Description
You are warmly invited to the 2018-2019 CIMTR Research Lecture Series. The research lectures are free of charge for anyone who would like to attend. Students, staff and members of the public are most welcome. These lectures aim to offer students the opportunity to meet researchers and develop their critical thinking. For staff and members of the public, it is a great opportunity to hear about the most current research and network with professionals from a variety of fields. The events will be held in Jerome Booth Music Therapy Centre CB1 2LZ from 5.30-6.30pm.
On 4th February 2019 we welcome Sarah Mawby, PhD Candidate at the University of Leeds, with her lecture 'Music in special education - where does music therapy fit?'.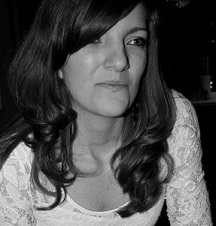 Music therapy is becoming increasingly prevalent in special education. However, music therapists report that the way in which their practice is incorporated into special schools varies widely depending on the setting. Furthermore, researchers in disability studies have questioned the underlying purpose and philosophy of music therapy as it relates to disability, sparking debate over whether music therapy is appropriate in special education. With these challenges in mind, this presentation will seek to answer the question: Where does music therapy fit in special education? Using data from a year-long ethnographic study of three special schools in Yorkshire as its primary evidence-base, this seminar will explore how music therapy is incorporated into special school curricula, what works and what doesn't, and how therapists, educators and disabled children and young people themselves can work together to forge a better understanding of the place of music therapy in special education.
Sarah holds a BMus degree in Music Performance and a MMus degree in the Applied Psychology of Music from the University of Leeds. A singer by trade, she became interested in researching music education for children with SEN whilst studying abroad at The University of North Texas. In addition to her research experience, she has also worked and volunteered as a community music leader for organisations such as the National Autistic Society, the NSPCC, Age UK, KIDS, and the Lavender Hill Mob Theatre Company (an inclusive theatre company in Norfolk).